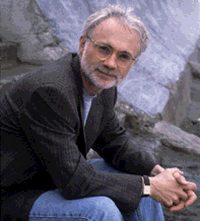 John Adams. The Next Carnegie Composer in Residence?
John Adams will assume the Composer's Chair at Carnegie Hall for the 2003-04 season, industry insiders say. Word has it that Adams attended a meeting Tuesday with Carnegie Hall representatives including Artistic Administrator Ara Guzelimian, though Carnegie Hall has as of yet made no official announcement. It is widely believed that he will take over when current chair-holder Pierre Boulez's tenure ends at the close of next season.
Adams is already prominently featured in the New York scene during the 2002-03 season. He has been commissioned by the New York Philharmonic to commemorate the first anniversary of the September 11 attacks with a work titled On the Transmigration of Souls. That work will be given its world premiere on September 19, as part of the first Philharmonic subscription program of the 2002-03 season.
Later in the year, the Lincoln Center Great Performers' series has planned a nine-event celebration of the composer's work, "An American Master: The Music of John Adams," that will span his orchestral, vocal, chamber, and operatic works and include the New York premiere of Adams' multi-media nativity oratorio El Niño.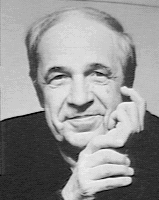 Pierre Boulez
American composer Ellen Taaffe Zwilich was named to the Richard and Barbara Debs Composer's Chair in 1995, the first such position in the hall's history. She was succeeded by conductor/composer Pierre Boulez. He will lead performances of several of his own works next season, including the U.S. debut of his Derive II.
Zwilich speaks enthusiastically about what she was able to accomplish during her time at Carnegie Hall. In just a few years, she instituted a series of concert/conversations with major composers, began a composer video archive, a young composer workshop/commissioning series, and oversaw a number of commissioning projects, including the Carnegie Hall Millennium Piano Book, in addition to completing several of her own works which were premiered at the hall.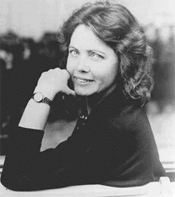 Ellen Taaffe Zwillich
photo by Andrew sacks
As she developed the fledgling program, Zwilich also saw how adding a composer's perspective could influence an institution often regarded as a museum of the nation's musical culture. "I think it changes the mix altogether," she acknowledges. "It certainly reminds everybody that all music was contemporary music. The museum function is an important one. I don't think museum should be a bad word; it's a way of preserving the best from the past. But it also has to display the best of the present and take chances on commissioning things that might be the best of the future."
Zwilich also has high hopes and confidence that each composer who takes on the chair will continue to offer that fresh perspective, growing the program in his or her own way. But she also feels that the composer is there to serve as a guide, not a dictator of taste. "My hope always is that there's a sense that taste is not something to be arbitrated and decided once and for all, but that the audience ought to be treated like they're grown up and entitled to make up their own minds. They should be given a very wide variety of music and some of it they'll hate, some of it they'll love, and that's wonderful. That's the way it ought to be. It's living and breathing and so I hope and expect that the composer coming in will bring a wide point of view and will find some projects that are as exciting to him or her as mine were to me."