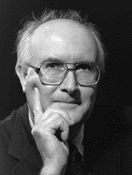 Gerald Plain
photo by Louis Ouzer
Gerald Plain has had his compositions performed by the Indianapolis Symphony Orchestra, the Milwaukee Symphony Orchestra, the Brooklyn Philharmonic, the Philharmonic Orchestra of Monte Carlo, and the Louisville Orchestra. His awards include an Artists' Fellowship from the New York Foundation of the Arts, a Charles Ives Fellowship from the American Academy of Arts and Letters, a residency at the Millay Colony, the Prince Pierre of Monaco Musical Composition Prize, a National Endowment for the Arts Composer Fellowship Grant, the Prix de Rome, and a Rackham Block Grant from the University of Michigan. He has taught at the Eastman School of Music, the University of Wisconsin Stevens Point, Roosevelt University, DePaul University, and Texas Tech University. Dr. Plain's music is published by Oxford University Press.
"My music is clearly influenced by my Southern roots," Plain commented in an interview. "My Granddaddy Salmon was a folksinger, and my parents were into church music and folk music." As a teenager, Plain played the pedal steel guitar and had a band that played square-dance music as well as rock and roll. "I started composing when I went to college," he explained. "There was a contemporary arts festival at Murray State [University], and I became fascinated by the music of the Second Viennese School." While at Murray State, he also heard the music of Howard Hanson, Walter Piston, and others. His bass professor had studied with Hindemith at Yale, and it was he who introduced Plain to the string quartets of BartÛk. Plain later went on to study composition with Ross Lee Finney and Leslie Bassett at the University of Michigan.
Plain is currently working on a concerto for the recorder player Piers Adams. The concerto will be scored for solo recorder, string ensemble, harpsichord, and percussion. Plain plans on making an arrangement of one movement of the concerto for Adams' ensemble Red Priest, a mixed quartet of recorder, violin, cello, and harpsichord. He is also working on an orchestra piece of an autobiographical nature.
The recorder concerto is somewhat unique in Plain's music for its lack of folk-music influence. Much of his orchestra music features recognizable folk music tunes. Plain's 1975 orchestra piece and left ol'Joe a bone, AMAZING! includes references to "Old Joe Clark" and "Amazing Grace." The American folk tunes "Pretty Polly" and "Sally Goodin" make appearances in his two Portraits for orchestra from the late 1980s.
At present, no recording of Plain's music is available; a recording of his music was made in the early 1970s on the Advance label, but has never been reissued. Plain hopes that the $7500 designated for recording will help him to bring one step closer to fruition a long-held dream: a CD of his orchestra music. According to Plain, several conductors have approached him about recording his music, but as yet he has not come up with the funds to make it possible. "[This award] is going to be a good thing," he commented, "because recording orchestra music is prohibitively expensive."