Composers Steven Burke and Harold Meltzer are among the 28 winners of the 108th annual Rome Prize Competition. Rome Prize is a residential fellowship lasting from six months to two years. American artists and scholars from all over the United States compete for the award—which provides room and board, a stipend, and studio, to live and work at the Academy facilities in Rome.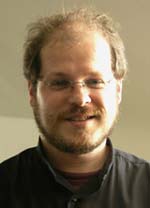 Steven Burke—Frederic A. Juilliard / Walter Damrosch Rome Prize Fellowship Winner
Steven Burke holds degrees from Sarah Lawrence College, the University of Wisconsin at Madison, Yale University, and Cornell University. He has studied with Jacob Druckman, Steven Stucky, Roberto Sierra, Martin Bresnick, Lukas Foss, Donald Erb, Stephen Dembski, Joel Naumann and Chester Biscardi. Among Burke's recent honors are a Guggenheim Fellowship, the Charles Ives Fellowship from the American Academy of Arts and Letters, the Robbins Prize, and fellowships from Yaddo and the MacDowell Colony. He has received commissions from the National Symphony Orchestra, the St. Luke's Chamber Ensemble, the Jerome Foundation, the Raschèr Saxophone Quartet, the Peabody Trio and the Albany Symphony. He received a joint commission from the Seattle Symphony and the ASCAP Foundation for a work, Clockwise, in memory of Jacob Druckman. His music is published by Carl Fischer and recorded on CRI. A concert of his music was recently presented by Ensemble X, directed by Steven Stucky, at Merkin Concert Hall in New York City.
"Having a year to really just work on music is a dream come true," says an audibly thrilled Burke. "I can't even imagine what will happen. Living in New York, it's very difficult to get time to compose. You have to do so many things just to earn a living, so just to have that year is an unbelievable thing."
The composer plans to use the time to complete a Fromm Foundation commission for the Sequitur ensemble and a concerto for horn and violin for the Camerata Orchestra of Rio de Janeiro. Once that work is out of the way, Burke is hopeful he'll be able to turn to "one thing I've been wanting to do since day one—write a really substantial piece for orchestra. That just hasn't happened in my life and that's something I'd really like to do."
Harold Meltzer is also elated by the recognition. "God, I'm almost a composer," he jokes, though in actuality his busy schedule will keep him flying back and forth for performances of his work state-side during his year residence in Rome. Otherwise, he's charted out an ambitious plan of four pieces to complete: a work based on fortune cookie texts for the Delaware Symphony; Toccatas, for harpsichordist Jory Vinikour; a guitar work for Eliot Fisk; and a violin-piano duo for the Chamber Music Society of Minnesota. If there's any time left over, Meltzer, too, is dreaming of starting a piece for orchestra.
Both Burke and Melzter have also picked up Guggenheim Fellowships and Charles Ives Fellowships from the American Academy of Arts and Letters in recent years. Melzter points to the work he has had to submit to the jury panels. "I've been lucky that my recent works sound like me, but are different from each other. They have my identifiable print as a composer, but not in a limiting way."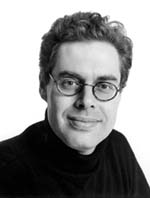 Harold Meltzer—Samuel Barber Rome Prize Fellowship Winner
Harold Meltzer has received a number of composition awards, including a 2004 Charles Ives Fellowship from the American Academy of Arts and Letters, a 2003 Guggenheim Fellowship, awards from ASCAP and NACUSA, and residencies at the Rockefeller Foundation's Bellagio Center, the MacDowell Colony, Yaddo, VCCA, and Ragdale. Recent commissions have come from the Delaware Symphony Orchestra, the Albany Symphony, Concert Artists Guild, Meet The Composer, the National Flute Association, guitarist Eliot Fisk, harpsichordist Jory Vinikour, and the Chamber Music Society of Minnesota. After graduating from Amherst College, he studied law at Columbia University before earning degrees in music from King's College, Cambridge and the Yale School of Music. His music is recorded on the Albany and CRI labels, and is published by G. Schirmer, Inc. and Urban Scrawl Music Company (ASCAP). Harold Meltzer is also the Artistic Director of the New York ensemble Sequitur.
In an odd coincidence, Burke and Meltzer know each other well. "Harold is a very dear friend of mine," says Burke. "And the odds that two of us would be there together is just simply amazing to me. So really in every way this is such a dream that it's hard to accept as a real thing to me right now." Meltzer's wife and young children will be accompanying him to Italy, and his daughter, he says, has already started taking her first Italian lessons. Burke says he will have to add to his stable of Italian musical terms and phrases before attempting conversation.
In making the award's announcement, Adele Chatfield-Taylor (FAAR'84), president of the American Academy in Rome, spoke to the larger impact of the annual awards. "For over a century, our juries have searched the country for the best artists and scholars they can find, from a pool of candidates who apply to live in and learn from Rome. It would be difficult to imagine a more important time for international cultural exchange. We believe the Rome Prize Fellows will make real contributions to global culture before they are through."
The Rome Prize is awarded annually through an open competition that is juried by leading artists and scholars in the different fields. This year's jury for music composition included Robert Beaser (FAAR'78) artistic director of the American Composers Orchestra and chairman of the Composition Department at The Juilliard School; Derek Bermel (FAAR'02) composer; Tania León, composer, conductor and professor at Brooklyn College, City University of New York; Steven Stucky, composer and professor of music at Cornell University; and John H. Thow (FAAR'78) composer and professor at the University of California.
Established in 1894 and chartered by an Act of Congress in 1905, Rome Prizes were awarded to artists and scholars in the fields of architecture, design, historic preservation and conservation, landscape architecture, literature, musical composition, visual arts, ancient studies, medieval studies, Renaissance and early modern studies, and modern Italian studies. Winners come from ten states across the nation.