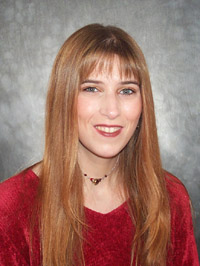 Stacy Street assumes the role of executive director of the California Symphony
The California Symphony has appointed Stacey Street, currently the interim executive director of the Bay Area's Philharmonia Baroque Orchestra, as the new executive director. She assumes the post after Labor Day.
Street comes to the position with a number of successes behind her in many areas of non-profit administration, including budgeting, contract negotiations, marketing, and development. Prior to her work at the Philharmonia, she held positions with the San Francisco Opera, the Jewish Museum of San Francisco, and the Handel & Haydn Society in Boston.
Though her BA from Harvard is in Social Anthropology, her career as an orchestra manager is not as much of a professional stretch as it might first appear. She has not only been singing with performing groups but also managing them since her high school days. In many ways, she says, "I was already in arts management without realizing it. I was always attracted to working on music not just as a performer but also as an administrator behind the scenes, but I never really connected that with having a career in it."
Street may have never made that connection were it not for her decision to take a year off from school while she considered pursuing a law degree. She accepted a development assistant position with the Handel & Haydn Society and it turned out to be "an instant love affair really. It was very obvious to me and to my superiors there that it was a natural fit and that it was something I should pursue. And I was very fortunate to be in a company where they rewarded me with responsibility immediately."
Since then, Street has been "like a rocket ship in her field" notes California Symphony Music Director Barry Jekowsky and he is excited to be welcoming her aboard. "She's had a lot of the basic background for all of the things that we are doing and want to do more of. But more than that I think she's very astute musically. She will bring such a breath of fresh air to what we're doing and I think that we'll do the same for her. Usually when that happens, the combination of all that good fresh air fills your lungs and you can do things you might not have thought you could in the past."
Street points out that the experience she brings to the position runs parallel to what the California Symphony is looking to accomplish. "Particularly in my job at the Philharmonia, I was responsible for creating a marketing program and growing the fundraising program, and those are two agenda items that are very high on the California Symphony's priority list. And building the staff, which is something that I've had great success with here as well."
Though Street and Jekowsky have never worked together, during the interview process Street found that "we really clicked. That's obviously key to the relationship." It is an early impression that Jekowsky shares. "We see eye-to-eye on where symphony orchestras should be and where they should be going." Street, he says, brings a new energy to an organization that "has achieved so much but there's so much more we can do."
Outside of her role as an administrator, Street has studied voice for sixteen years and continues to make time to sing with area ensembles such as the San Francisco Symphony Chorus. Her experience as a performer, she feels, adds to her management abilities. "It allows me to understand the musicians and Barry's perspective. I think that that broadens the ability for Barry and I to work well together. I can see both sides of the issue."
Jekowsky also brings a dual perspective to the table, having overseen the development of the organization since he founded it 15 years ago. It's a unique situation Street acknowledges she is looking forward to taking advantage of. "He has been so invested in the organization from the beginning he very clearly understands the administrative picture as well as the artistic picture….I think that that's rare. I think music directors are frequently very keenly interested but I don't think that they're always willing to put in the kind of time and energy that Barry has with the California Symphony."
Street's first priority in September will be to develop a clearer picture of the organization's priorities. "I have my own ideas as an outsider looking at the organization," Street explains, "but I'm not actually there yet. I really want to dig in and…get a sense from everybody where they feel the organization has been and where they would like to go." She also feels the organization is "ripe and ready" to begin careful strategic planning for the future. Citing the "incredibly hard working and dedicated" staff, the talent of the musicians, and the support of the audience base, Street is confident that as an orchestra "they have only up to go."
Many of the challenges faced by performing groups come down to a need for funding in Street's opinion. But in that area she sees significant potential for the California Symphony. "There is an incredibly loyal and supportive audience that really thinks highly of them and has a sense of ownership of the orchestra. I think they would like to see it thrive and grow into the future as well."
Something else Street hopes to see accomplished quickly is to generate greater publicity for the orchestra's support of new music and new artists. "I don't think the California Symphony's unique programs with young artists and young composers are widely enough recognized at least in the Bay area," she says, admitting the she had never heard of their programs. "And certainly all of my peers in the field when they hear about these programs are really amazed and want to know more."
While new music is still generally considered a hard sell among orchestra audiences, on the West Coast it appears to be having a number of successes and attracting ever-larger audiences. "I'd have to agree with that," says Street. She speculates that may be because "people are really cutting edge here. Maybe it goes hand in hand with the technology boom." Street points to Michael Tilson Thomas's arrival at the San Francisco Symphony, noting how quickly audiences embraced his contemporary music programming. It "was a testament to how people are willing to accept and understand the importance of new music. It really is amazing that the audiences here not only thoroughly embrace it but seem to be clamoring for it in some respects. I don't have a sense of exactly what it is but I think that there is a mentality here where people are much more willing to explore new things."
Ultimately, Street just sounds anxious to get started. "The orchestra has been incredibly well managed [by Millie Mitchell for the past eight years]. It is moving in a positive forward direction, so I'm in a really fortunate position to kind of come in and achieve the next level."