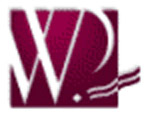 Women's Philharmonic
Last spring, the Women's Philharmonic announced that it was canceling plans for a 2001-02 concert season. Board President Robyn Bramhall spoke with NewMusicBox about the direction in which the organization plans to head now.
"The board of directors is still here and sound," Bramhall assures. Currently, "we're looking at whether and how to continue our programs. We're refocusing now. We're looking around and asking: What is our mission, what do we really want to get done, what do we have the resources for, and where do we need to go next?" These are the questions the board and others will be asking as they enter a period of strategic planning over the coming months.
Several Philharmonic programs remain on solid ground and are moving forward. Among them is the fully funded National Women Conductors Initiative, a partnership activity with organizations such as Opera America and the American Symphony Orchestra League. Bramhall notes that the program is one the Philharmonic remains dedicated to since it's "still an area where women need more visibility and assistance. I think just the whole idea of assisting and creating women leaders in the field is a way to gain visibility and presence for all of us."

But the question remains: What about the critically successful orchestra? "The emphasis that has been historically placed on the orchestra will now be taking a lesser role," Bramhall explains, pointing out the progress made by women in the orchestral field in recent years. "Not that it's all smooth sailing," but the improvements in the field will allow the Philharmonic to turn to other activities with a relatively clear conscious. Bramhall doesn't sound thrilled that the decision to suspend the season had to be made, but she does feel that the expense and staffing effort required to mount an entire season every year was too much for the organization to handle. Instead, the Philharmonic plans to continue the new music reading sessions and to do more programmatic performance when called for. The Philharmonic will also concentrate on building partnerships with executive directors, artistic coordinators, and conductors in order to "get the music heard and get these composers in places where they can hear their music more than once….We know we can't do it ourselves."
A number of premiere performances were cancelled along with the season, though the works may yet be picked up by other orchestras. The Philharmonic itself may also perform isolated concerts through the year, says Bramhall. "When we know there are funds available to make this happen, we'll arrange it. This is a great group of women. They perform nicely together. And they're not losing their status with us."
As an organization, the Philharmonic remains "very focused on giving women presence and power in the world of music." Bramhall clarifies that ultimately "we're not an orchestra, and we never really have been an orchestra." For the past 19 years the organization has functioned as such a hybrid, "so it's been hard for us to find a model for how to be."
"We've really tried to do everything and be everything to everyone and we can't do it. Nobody could." Now, as they strategize, Bramhall intends to celebrate the Philharmonic's past while allowing the organization to move ahead into the future.