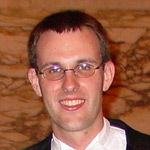 Zachary M. Lewis
Photo by Nowell York
Margaret Brouwer, head of the composition department at the Cleveland Institute of Music, will receive a 2006 Academy Award in Music from the prestigious American Academy of Arts and Letters.
Brouwer was nominated for the award along with composers Derek Bermel, Tamar Diesendruck, and David Froom. Each will receive a $7,500 check and a $7,500 grant toward a new recording of their music.
"I'm delighted and honored," Brouwer said by phone in mid-March, shortly after news of the award was announced. "It's wonderful to…receive some public recognition."
Actually, Brouwer has been receiving quite a bit of public recognition lately. In the last two years alone, she's won a Guggenheim Fellowship and an Individual Fellowship from the Ohio Arts Council. Her latest recording, a Naxos disc featuring her percussion concerto Aurolucent Circles, has also garnered critical acclaim.
Brouwer said she can't quite explain the recent surge of interest in her music. "I seem to be on a roll," she said. "I don't know if my writing has changed recently or people are just starting to become more aware, but I suspect it's the latter."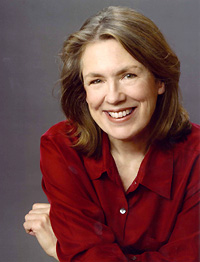 Margaret Brouwer
Then again, her work has changed recently, mostly in terms of tone. Brouwer said she has made a conscious effort to express anger in her music for the first time. "I've never written angry music, but today I'm quite upset with the direction our country is taking. It scares me, and it makes me angry. It's hard to write music that doesn't deal with that in some way."
Recent works with elements in this vein include a Clarinet Quintet, a Trio for violin, clarinet and piano, and a set of soprano songs called Declaration. Brouwer said she hasn't decided yet how she'll use the recording portion of the Academy Award, but said it's likely one or more of these will appear on the new disc.
"I'm happy with these latest pieces," she said. "I was still tweaking them at the time of their premieres, so I think the next step is just to let them settle a little bit."
***
Zachary Lewis is a freelance arts journalist in Cleveland, Ohio. He covers music primarily but also dance, art, and theater. He writes regularly for the Plain Dealer, Cleveland Scene, Angle, Dance Magazine, and Time Out Chicago. Lewis studied piano performance at the Cleveland Institute of Music and holds degrees in English and Journalism from Ohio University and Case Western Reserve University, where he will conduct a Presidential Fellowship in arts criticism in the fall of 2006.