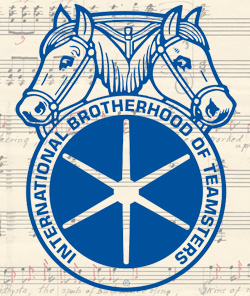 Twenty-two years after a failed attempt to unionize in 1988, composers and lyricists for film, television, and other new media may be on the cusp of finally achieving that goal. Following the recent example of casting directors, the composers and lyricists hope to join the ranks of the powerful United Teamster's Union and their immense collective bargaining leverage. An organization based in Los Angeles called the Association of Media Composers and Lyricists (AMCL) had a critical meeting this week to gather with potential members, field questions, and further assess the viability of this nascent union.
Showing their support for the event was the Writer's Guild of America (WGA) who hosted the meeting on Monday evening, April 19, 2010, in their film screening room in Beverly Hills, CA. A group of at least 250 attended the event. Among the many prominent composers present were John Ottman (Superman Returns), Rolf Kent (Up In the Air), Christopher Lennertz (Alvin and the Chipmunks), and Danny Lux (Grey's Anatomy). Also present were composer agents such as Robert Kraft and John Tempereau, music supervisors like John Houlihan, and many other professionals from throughout Los Angeles' film and music communities. Noted film and concert composer Bruce Broughton presided over the meeting as a member of the AMCL Organizing Committee that includes legendary television composers Mike Post (Law and Order) and Alf Clausen (The Simpsons). Also in attendance were several representatives of the Hollywood Teamsters, Local 399, most prominently Steve Dayan who is serving as the main liaison between the Teamsters and the composers and lyricists.
Broughton began by summing up the newly-defined goal of the committee: to limit the initial negotiation with film studios and producers to health care and pension benefits. With this narrow, well-defined, and—the AMCL believes—very achievable goal, the AMCL hopes to take the all important first step of being recognized as a collective. It was made clear that further negotiations regarding working conditions as well as expanding contracts to video games and other media would follow after this all-important first step.
To this day many professionals throughout the industry are shocked to learn that media composers and lyricists are not unionized. Ray Colcord, a composer and member of the organizing committee, put it best when he explained: "The people who set up the microphones at your recording sessions, the people who record your music, the people who bring donuts, everyone at your session is unionized except you."
Additional statements of support came from Oscar-winning film director Ron Howard, James Cromwell, actor and member of the Screen Actors Guild (SAG), and Steve Zuckerbroad of the Casting Directors Union, among others. In his statement Steve Dayan stressed how fortunate the composers would be to have his union on their side: "The Teamsters are a powerful political voice and we will bring that voice to bear on your behalf."
A lengthy question and answer period gave potential members a chance to speak out, voice concerns, and ask questions of Mr. Dayan and the AMCL Organizing Committee. This discussion brought to light how much agreement there was on the need for basic health benefits and pension and yet how much disagreement there was on many other aspects of unionization such as setting pay rate minimums and defining working conditions. Perhaps the evening's most impassioned speaker, Tony Cousimano, President of Hollywood Teamsters local 399, stressed that the critical thing is simply to be defined by the industry as a collective: "Get it together!" he shouted. "You've been beat down too long. The most important thing is to be recognized!"
Bruce Broughton was a little hesitant to try to declare that there were indeed enough working composers on board to officially unionize, but there was no doubt in anyone's mind that this is a growing movement, that there is broad-based enthusiasm throughout the community, and that the current atmosphere makes unionization of composers and lyricists an idea whose time may finally have come.
***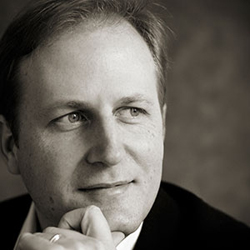 Christopher Anderson-Bazzoli
Christopher Anderson-Bazzoli creates music in virtually every medium available to the contemporary composer including concert works, film scores, dance and theater works, as well as popular songs. Once a student of Henry Mancini and David Raksin, Anderson-Bazzoli was nominated for an Emmy Award for his first professional scoring engagement, A Year to Remember on CBS News. Since then he has thrived in independent film and he was invited to participate in the Sundance Institute's prestigious Composers Lab in 2003. Anderson-Bazzoli's concert and theater works have been performed by ensembles around the world, including the London-based Yorke Dance Project, Germany's Domfestspiele Verden, and the Los Angeles Percussion Collective. His recent work Gentrify, written for the cutting-edge rock string quartet The Section, received a 2005 Subito Award from the American Composers Forum. His orchestral work Tesserae received its premiere by Colorado's Castle Rock Orchestra in the Spring of 2008.