The Fromm Music Foundation at Harvard University has singled out thirteen composers from over 200 applicants to receive 2001 Fromm commissions, the Board of Directors has announced. The $10,000 commissions represent one of the principal ways the foundation seeks to fulfill its mission "to strengthen composition and to bring contemporary music closer to the public."
This year's commissions were awarded to:
Molly Sheridan was able to reach several of this year's commissioned composers to learn more about their projects.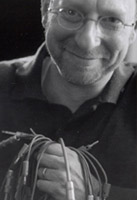 Eric Chaslow
Photo by Elizabeth Hamlin
Eric Chasalow, Professor of Music, Chair of the Music Department at Brandeis University, and Director of BEAMS, the Brandeis Electro-Acoustic Music Studio, will write a new piece for the Boston Modern Orchestra Project. "At the moment, the conductor, Gil Rose, and I are discussing the specifics, but it may be a piece for solo voice and orchestra. They premiered my Dream Songs for orchestra and tape at the Boston CyberArts Festival this past May. In that piece, the tape part was based on a tenor setting of some John Berryman poems. We were all very pleased with Dream Songs, and Gil particularly liked my text setting—thus, the suggestion I do some more—but we'll see. A concerto or symphony are also possibilities."
Derek Bermel describes his Fromm commission as "a series of 30 teeny movements, bound inextricably together by a catchy title, exploring and exploiting textures in all extremes." It will be premiered by a consortium of chamber ensembles including the Eberli Ensemble in New York City, the Auros Group for New Music in Boston, the SOLI Chamber Ensemble in San Antonio, and Present Music in Milwaukee, for performance during their 2002-2003 seasons. The piece will be a 20-minute work for clarinet, violin, cello, and piano. "This piece will have texture and timbre as its base, as the movements will be too short for sophisticated melodic development. I am interested in discovering imaginative ways in which the juxtaposition and interrelation of these 'extreme' movements would form a unified whole," Bermel explains.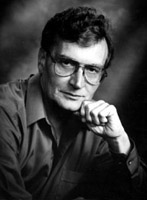 C. Curtis-Smith
C. Curtis-Smith has proposed a set of 24 preludes for piano for New York pianist Bruce Levingston, though he notes that the commission is "open-ended" enough that "they have left it open for me to write, more or less, what I want." At this point, there is no premiere date set, but it will likely be during the 2003-04 season. A recording of Curtis-Smith's Twelve Etudes for Piano (with the composer as soloist) is due for release on Albany Records early next year.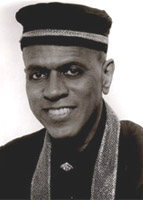 Carl MaultsBy
Carl MaultsBy is a composer, arranger, conductor, keyboardist, singer, and the executive artistic director of Rejoicensemble, a chamber vocal ensemble that sings music of the African diaspora. He will write for five voices, percussion, bassoon, flute, piano, and contra-bass under the working title "Eye on the Sparrow". The libretto will be based upon poems written by the children of the Jamaica Center for Arts and Learning, in Jamaica, New York, as they express their feelings on spirituality. "Hopefully," MaultsBy says, "I will be able to fashion the piece into either an opera or oratorio. The music will be in collaboration with Karen Fitzgerald who will be creating visual impressions of the aforementioned poems. We're also hoping to create an interactive CD Rom."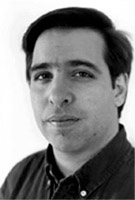 Miguel Chuaqui
Utah-based composer Miguel Chuaqui plans to write a piece in several movements, each of which "will follow a unique journey towards a simpler, but more abstract musical passage common to all the movements, which represents for me a kind of transcendent truth. Each movement will arrive at this musical passage from a unique angle, and the music in each movement will then go on to become transformed uniquely, after its contact with the transcendent musical passage." The mystical scenario "does not reflect as much my own mystical experience, which is practically nil, as much as it reflects my admiration for those who are truly able to let go of the mundane and surrender to an experience of this kind." The New Music Ensemble Parnassus will premiere the work.
Chuaqui is also currently at work on a piece for an ensemble in Chile, which he was motivated to write after a recent trip to Santiago, the city he grew up in during the Pinochet years. "It was a very good visit overall, but I was disappointed by the cavalier attitude still prevalent among many Chileans toward the human rights abuses perpetrated by Pinochet's government," he explains. "People active in the old 'Pinochet Youths,' for example, are now running successfully for major government positions. The text is an ironic depiction of nostalgia for the streets of a city where people had to hide and flee, and the piece also uses some distorted Chilean folk materials."
In addition to the commissioning fee awarded to each composer, an additional subsidy is available for the ensemble performing the premiere of the commissioned work. The commissions are awarded annually, and the deadline for proposals is June1 each year. Guidelines are available through the foundation.
Though the names of those serving on the awarding panel are not officially released, Jean Moncrieff, who manages the Fromm, says it is principally made up of composers unaffiliated with the university. Each year the panel's focus is unique, but this year's ranked the compositions principally on a review of the submitted recordings and scores without regard to the composer's resume. Selections were also made without the consideration of age, status, or geographical location. The unusually high number of submission this year, which Moncrieff attributes to the posting of information about the commissions on the university's Web site, made the process especially challenging. Both the number and the quality of the applications did motivate the panel to award thirteen commissions, three more than in previous years.
The Fromm Music Foundation at Harvard University, founded by the late Paul Fromm in the 1950s, has been located at Harvard University since 1972. Since it was established, the Fromm Foundation has commissioned over 300 new compositions and has sponsored hundreds of new music concerts and concert series, among them, Tanglewood's Festival of Contemporary Music and the Fromm Concert Series at Harvard University. In 1992-1993, the Paul Fromm Composer-in-Residence program at the American Academy in Rome was founded, and the annual Fromm concert and Paul Fromm Award for Composition at Tanglewood were established.
The foundation's Board of Directors currently includes Thomas Forrest Kelly (chair), Denis Russell Davies, and Olly W. Wilson. The Advisory Council includes John Adams, Mario Davidovsky, Ben Johnston, Paul Lansky, Donald Martino, Robert Morgan, Roger Reynolds, Michael Steinberg, and Joan Tower.