Shulamit Ran and Philip Glass are the newest composer members of the American Academy of Arts and Letters. They were elected to the Academy in January along with artists Jennifer Bartlett, the late Al Hirschfeld, Yvonne Jacquette and William King, and writers, Lawrence Ferlinghetti and C.K Williams. The eight new members will be inducted at the Academy's annual ceremony in May at the American Academy building in New York City.
Each year the members of the Academy engage in a three-step election process in order to replace open seats in the 250-person membership. Candidates are first nominated by members of the Academy and then they are voted on by members in their discipline (i.e. composers vote for composer, writers vote for writers, etc.). The candidates who garner the top numbers of votes during this phase are then presented to entire membership for the final vote.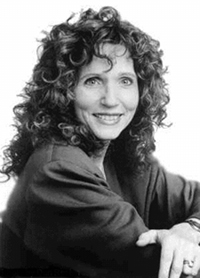 Shulamit Ran
Photo by Dan Rest
Ran, who is very enthusiastic about joining the Academy, recognizes the honor as "a vote of confidence by one's peers," which she readily admits is a difficult process.. "I've sat sufficiently on panels and juries and I know that it is not easy to get through a panel of peers," she explained.
Not only does admission to the Academy signify the highest level of recognition in a particular field, but it also mean acceptance into the elite of the American art world. Ran was particularly impressed with the composers included on the Academy's roster. "It really reads like a list of who's who in American music! So, that in itself is really the most extraordinary honor." Ran, whose impressive résumé lists nearly every prestigious compositional award available (including a Pulitzer Prize in 1991), is nevertheless thrilled about this latest honor. "I think what makes this one special, though, is that it is not about a particular work, but I suppose in some sense, a statement about one's work over a more extended period."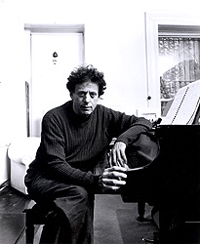 Philip Glass
Photo by Barron Claiborne
As with any members-only institution, however, the Academy certainly can seem exclusionary, which is why it is a shock to many in the music world that Philip Glass, who's history with the Academy has been a rocky one at best, was selected for membership in 2003. American composer Virgil Thomson desperately attempted to get Glass elected in the late 1980s before his death in 1989. But Glass's music was too controversial to earn widespread support amongst the membership. Ned Rorem, former Academy president (2000-2003), snidely remarked years ago that Glass wouldn't be elected to the Academy because, "None of the musicians would vote for him. They're jealous—but not of what he writes. As I've also said about Andrew Lloyd Webber, everybody is terribly envious of him, but nobody wants to be him." Rorem was succeeded by painter Philip Pearlstein as Academy president in January.
So what has happened since the days when Thomson unsuccessfully trumpeted Glass's membership in the Academy? Certainly, minimalism has become acknowledged by [most of] the establishment as an important American musical movement, and composers such as Steve Reich and John Adams are already Academy members . And now, in addition to Glass's popular success, his enormous contribution to music has finally been endorsed by the Academy. Glass could not be reached for comment (one of his publicist's was not even aware that he had won the award), but then again, such formal honors have never weighed in as one of Glass's top priorities. When talking to Frank J. Oteri for NewMusicBox in November 2001, he explained why. "I wasn't interested in applying for grants…They had these panels of composers who clearly just weren't interested and I said, 'Forget it, I'm not going to do that.'"
Ran, on the other hand, has had a smoother relationship with the Academy and the music establishment in general, having received an Academy Award from them in the past and recorded quite a bit of her music in the Academy buildings in Manhattan. To her, membership in the Academy is more than just recognition. It is also a chance for her to be an active member of the organization and help other people in her field. "[Membership in the Academy] is not about getting together once a year and having a good conversation, but it is also about doing things for a large number of composers, for young composers and for composers who are emerging, and I think these are very, very special things." The Academy awards over 50 cash prizes ranging from $7500 to $225,000 to composers, artists, and writers, including 9 different types of scholarships, fellowships, and awards specifically designated for composers.
Her election is also a poignant personal achievement. "My dear, dear friend and colleague and mentor Ralph Shapey, who of course passed away last June, I remember when he was elected to the Academy…And I remember what a meaningful thing it was for him and he was not easily impressed. He considered that a great, great honor. I remember that clearly and I sort of feel a sense of continuation."
The annual induction of new members represents a continuation of the academy's 105-year legacy. The Academy was founded in 1898 to "foster, assist, and sustain an interest in literature, music, and the fine arts." In addition to the previously mentioned award programs, the Academy also organizes exhibitions in the fine arts and architecture and produces publications about the Academy's history and events.