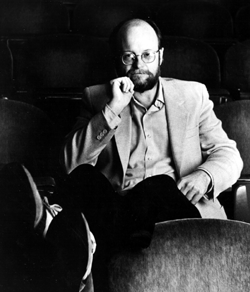 Charles Wuorinen
Photo by Bob Adler
It's hard to tell what the Pulitzer meant to my career. The only direct result of receiving the prize that I'm aware of came in the form of a modest commission for a string quartet from the Fine Arts Quartet, who (I believe) had formed the habit of requesting a new work from each year's winner. Otherwise, who can say? It's very hard to hypothesize about what life would have been like without the Pulitzer, but as I look over the list of winners I am struck by how many of them have faded into invisibility; it's tempting to think that the composers who have not disappeared would have stayed visible (and audible) without the prize.
Then there are those who might have received the award but didn't. In the case of the Nobel Prize for Literature, for example, the list of authors who were passed over is stunning: Dostoevsky, Proust, Joyce…
There's a lesson here.
[Hear a sample of Charles Wuorinen's Pulitzer Prize winning piece in our Sonic Gallery of the Pulitzer Prize.]