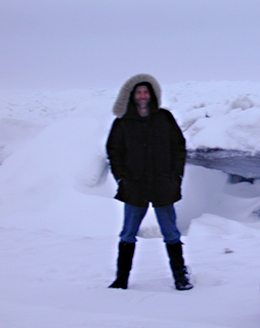 John Luther Adams in Alaska
Photo by Cynthia Adams
For me, music and nature are one and the same.
No matter how clever we think we are, we human animals are an inseparable part of the natural world. Nature is the original source of all human music and all human thought.
The landscapes of the North have always been touchstones for my music. Birdsongs, tundra wind, the aurora borealis, and winter light on snow are iconic presences in my life and work. Chaos theory and the science of ecology have profoundly shaped my thinking.
In recent years I've aspired to move beyond music about place toward music that in a real sense is place. Still, everything I do seems inescapably rooted in the earth.