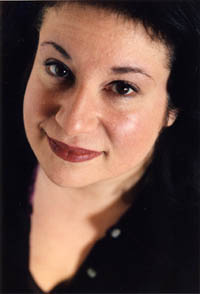 Jennifer Bilfield
Photo by Brooke Fasani
President, Boosey & Hawkes
I began composing at the age of 12 or 13. It was a tremendous emotional and creative outlet and perhaps the first thing that was exclusively and totally my own. It was, for me, a perfect synthesis of an impulse to perform, and my responses to newly-discovered composers, important occasions, private thoughts. As a toddler, I'd been sent off to sleep (or not) each night listening to The Rite of Spring, Peter and the Wolf, Louis Armstrong, and Herb Alpert (in that sequence), and my ears were wide open…I was primed for the 20th century before ever hearing Mozart or Beethoven.
Composing opened a world of music…yes. But also poetry and dance as I discovered the special connections composers had forged with creative artists in other disciplines. Seeing the world through the music in it, if you will. I performed my music, won regional competitions, lured friends into playing my music, and performed piano works myself. But in college I faced the turning point that is familiar to all creative artists: should I continue my composition studies or follow a different path? Was my temperament a good match for the profession? The act of composing—and in order to become a truly great composer, as I viewed it at the time—required a single-minded focus on craft and deeply solitary work. And I struggled to reconcile this with my growing preoccupation with the need to get music (mine and others) on stage, in front of listeners.
Years earlier, John Duffy of "Meet the Composer" had done me a great favor and his insights resonated for me when I faced my turning point. I had visited him as an ambitious 15-year old who wanted to be a "composer whom people would meet"—John suggested, ever gently, that I focus on my counterpoint and harmony studies and worry less about marketing myself.
I am by nature a deeply extroverted person and my energies had become more directed towards my performances, towards the actual presentation and deadline…and less towards actual composing. Thus, I realized that my path was evolving differently than I'd originally thought. And I embraced it: my will to compose had morphed into the will to 'make new music happen'. Thus, at the age of 19, I became completely obsessed with finding a forum for other composers' work. I was appalled that my composer-friends were required to create orchestral works for their dissertations in order to prove their proficiency…but with little hope or opportunity of ever hearing their works…pieces they'd spent years writing. Years later, I developed a unique program designed to launch as-yet-unheard works by living, American composers. A profoundly rewarding synthesis of everything that I loved and hoped I could do on behalf of composers…a program that had ripple effects within our industry for years to come.
My work on behalf of new music and its creators has guided every professional step I have taken. And the fact that I began so early in life as a composer, performer, and student of music has, I am certain, made me a very emphatic and empathetic advocate for creative artists…especially composers. Occasional flirtations with composing keep me perpetually humble about what it takes to be a 'real' composer… and reaffirm that my decision to be a catalyst, and not a professional composer, was the right one. I have no regrets. Rather, my greatest joy is that I work with and on behalf of 'real' composers in both my professional work and outside endeavors…and that I am married to one as well.