A few days ago, I went to Naples for the weekend with a few Fellows from the AAR: the photographer Tim Davis, his wife, the painter Lisa Sanditz, and the architect duo Annie Han and Daniel Mihalyo.
Exploring Naples with visual artists allowed me to see things I would have easily missed on my own. They wandered around the chaotic, brilliant city, and I followed them, wanting to perceive this world through their eyes. I began to realize that they would often shift from being completely open to whatever they discovered to single-mindedly pursuing a theme: Tim became fascinated with torn blue-tinged posters of Italian politicians.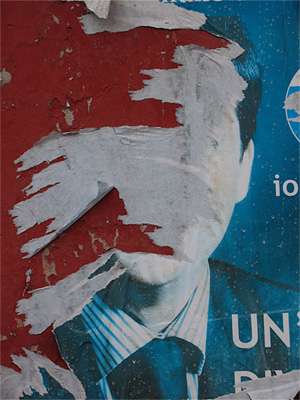 Photo by Tim Davis
Daniel and Annie searched for crèches—those glass-encased homages to Jesus, Mary, and various saints.

Photo by Tim Davis
We started documenting the bottom of every espresso, unsure whether for divination or purely aesthetic purposes.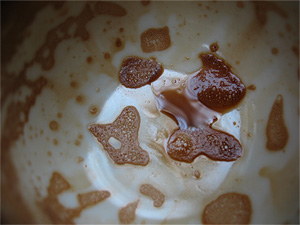 Photo by Tim Davis
The whole weekend was fun and easy, but I felt their surge of energy every time we stepped out of the hotel. Being in a new environment was work—a chance to discover new colors, processes, spaces, materials, angles.
How does such an environment affect a composer? How do we translate what we see into music, the most abstract of all art fields?
Is it true that every movement in music follows a similar trend in art and literature? Is it because composers hang out with artists who show them things they wouldn't notice themselves? Similarly, do composers show artists things?
I wonder if Scarlatti trailed the baroque master Luca Giordano and his peeps through the cramped streets of La Sanità, the impossibly cramped, anarchistic, wildly vibrant neighborhood of Naples?