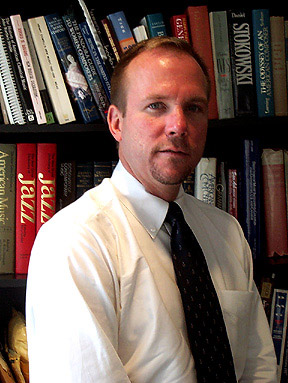 John Schultz
Photo courtesy of Composers Recordings, Inc.
John G. Schultz, a veteran record-company and talent-management executive, was recently named Executive Director of Composers Recordings, Inc. (CRI). Schultz succeeds Joseph R. Dalton, who resigned recently to pursue new career opportunities after managing CRI for 10 years.
For the past two years as the managing director of L'Orchidee, Inc., Schultz served as worldwide representative for soprano Jessye Norman. In this capacity he assumed responsibility for management of Norman's activities, including negotiation of contracts for concerts, recitals, recordings and television specials. He had previously served in various executive posts at Qualiton Imports, Inc., an importer and distributor of international classical and jazz recordings.
In 1987, Schultz founded Kuma Music International, a Thailand-based music recording, publishing, and artistic management company that he managed for the next six years. He is a graduate of the Juilliard School of Music, with a B.A. in music and voice.
CRI was founded in 1954 by composers Otto Luening and Douglas Moore, both of Columbia University, and by Oliver Daniel, a CBS radio producer and later vice president for concert music at BMI. CRI's catalog of more than 600 recordings represents over 400 composers and more than 1,000 compositions in all styles and genres. The label is unique in that no work, once recorded, is ever lost to posterity.
CRI's Executive Director from 1990-2000 was Joseph R. Dalton, formerly of CBS Masterworks. His predecessors have included David Hall, who left CRI in the late 1960s to start the Rodgers and Hammerstein Sound Archive of the New York Public Library for the Performing Arts and who now serves as a classical music consultant to the National Academy of Recording Arts & Sciences, and Carter Harman, who produced many of CRI's most famous recordings throughout the 1970s in partnership with house engineer David Hancock.