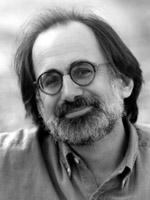 Joseph Horowitz
Photo courtesy of Joseph Horowitz
Noted American writer Joseph Horowitz is using the Guggenheim grant to support his newest work, a complete history of American musical life during the Gilded Age. Mr. Horowitz will focus on concert music and opera written and performed between the Civil War and World War I. "I believe that it was the most exciting and productive period in classical music in American and in Europe," Mr. Horowitz stated. He stressed that during that period, composers were considered more important than performers. "People were concerned with the creation of a canon, and there was an assumption that our canon would be made up of native works." After the First World War, Mr. Horowitz explained, the emphasis shifted to performers, orchestras, and conductors. "The canon never materialized, and interests became more 'curatorial' " – and the works being cared for, he added, were "mostly European."
Figures that will play a major role in Mr. Horowitz's new book include Charles Ives, and Boston Symphony founder Henry Higginson. "There was all this interest in creating the 'Great American Symphony,' and it never really happened," Mr. Horowitz commented. "Our greatest symphonist remains Charles Ives, and he was very much a figure of the Gilded Age. He was part of the same Germanic culture that saw music as an agent of uplift." Mr. Horowitz feels that Higginson has been unjustly ignored by history. "Some people look at the Gilded Age as a meretricious sideshow to the world of commerce and money, but you can't sustain that view if you look closely at the history of the Boston Symphony. Their concerts had a sense of 'occasion' — you couldn't listen to them at home on your radio or CD player — and there was contemporary music that was at the center of the repertoire, whether it was Bruckner or a local composer like George Chadwick."
Other people who falling under Mr. Horowitz's wide-ranging lens will be Anton Seidl, Anton"n Dvor·k, Jeannette Thurber, Theodore Thomas, Leopold Stokowski. He is making a point to "look closely at cities other than New York," places like Boston, Chicago, and Philadelphia. Mr. Horowitz is not only using musical scores as source material, but also contemporary literature, magazines and newspapers, as well.
During the Gilded Age, according to Mr. Horowitz, there was a belief that classical music could become as organic to American culture as it was to German culture. "The vision was naïve," Mr. Horowitz admits, "but it is exciting to see how far it got, and how optimistic everyone was." After WWI, he feels, the growth of popular music, and the rise of what he calls "the culture of performance" caused the ideals of the Gilded Age to collapse.
Mr. Horowitz is currently working on a project with the New Jersey Symphony that will make use of his research on the Gilded Age. Their festival "American Roots," scheduled for January 2003, will feature American music written before WWI.
Mr. Horowitz has already completed approximately a quarter of the book. Previous to the Guggenheim Fellowship, he received support for his work from the National Arts Journalism Program at Columbia. "I've been lucky to get these two fellowships in sequence," Mr. Horowitz admitted. "I'm keeping my nose to the paper."