NewMusicBox would like to welcome a new addition to the Chatter team, Jeannie Gayle Pool. She is a composer, musicologist, music producer, filmmaker, and a consultant to Paramount Pictures Motion Picture Music Department in Hollywood. Her book, Peggy Gilbert & Her All-Girl Band, about a bandleader, saxophone player, and leading advocate for women instrumentalists, was published in March by Scarecrow Press, and is based on her film of the same title. For more information, visit www.peggygilbert.org.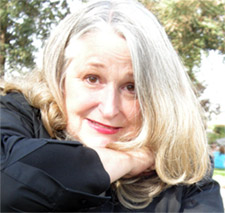 Jeannie Gayle Pool

Over the next couple of weeks I want to talk about issues related to composing, orchestrating, and arranging, so let's begin the discussion with a brief history of the American Society of Music Arrangers and Composers (ASMAC).
ASMAC is celebrating its 70th anniversary this year. The organization began on January 13, 1938, as ASMA (American Society of Music Arrangers) to represent the interests of music arrangers. Most arrangers work on their own as individuals and felt at that time that they were not receiving the same benefits and pay scales negotiated for instrumental musicians. Arrangers had become critical members of motion picture music departments with the advent of sound film, but were not paid well.
The first important soundtrack agreement of May 23, 1939, did not cover orchestrators and arrangers, so individual orchestrators and arrangers had to negotiate their fees on their own and get whatever price they could for their work. Some arrangers started to demand a five-dollar minimum, but others were getting a flat fee per arrangement of only a dollar or two a page. No one anticipated the problems and entanglements that arrangers and composers would get into as a result of radio, sound films, and recordings, given the copyright laws that were in existence then and the contracts eventually negotiated for re-use of arrangements and compositions.
Back in 1921, Charles Maxwell tried to organize the arrangers in New York City, without success. Leo Arnaud, Murry Cutter, and Charles Haggett tried again in 1933. But in 1937 a group of Hollywood arrangers (many of whom had moved from New York City to work for the Hollywood studio music departments) including Wayne Allen, Ray Heindorf, John Leipold, Charles Maxwell, and Leonid Raab asked J.W. Gillette of Local 47 for help. Gillette was then president of Local 47. After several months of working on a plan to create an organization, it was announced on January 13, 1938, with the following goals:
to further the progress of our art
to gain greater recognition of our work
to establish a closer bond among members of our professions
to provide opportunity for social discussion and analysis of our work
to promote a mutual understanding with our contemporaries and
to work toward the fulfillment of the co-ordinate needs of all our members.
American composer and arranger Robert Russell Bennett, who was famous for his Broadway show orchestrations, was the first elected president (and served four consecutive terms); Adolph Deutsch and Hugo Friedhofer were vice presidents; John Leipold was secretary-treasurer. Bandleader and composer Arthur Lange became president of the organization in 1942. He helped the organization define the differences between orchestration and arranging and, in 1943, a new union price list was developed in accordance with the new definitions. It declared a definite price scale for orchestration, but left the payment for any creative contribution (such as arranging or composition) up to the individual doing the work. The organization's board at that time decided to have an equal representation from each field—motion picture, radio, and dance band.
In 1943, ASMA began publishing its monthly newsletter, "The Score" (later called "Take One"), which included a list of what its members were doing. It ceased publication at the end of 1945, but resumed again in 1950 and continued into the 1990s. In 1946, ASMA became a national organization and turned its attention to problems and inequities in the copyright law (related to derivative works) as it affected orchestrators and arrangers—namely how to make the creative material of arrangers copyrightable. Under Bennett's presidency, ASMA presented several symphony orchestra concerts of members' works in New York and Los Angeles. The big issue was that arrangers worked for a flat fee, but players were paid by the hour (or session). Arrangers found themselves working long hours for substantially less than the players were receiving to perform or record their arrangements.
In 1987 the name was changed to ASMAC, in recognition of the fact that most of its members were active as composers. The organization holds monthly luncheons, seminars, master classes, workshops, and offers annual scholarships in both arranging and composing. If you are interested in learning more about ASMAC, please visit the website.
Next time: What is orchestration and arranging? How does one become an orchestrator/arranger? When do you need one (even when you are a composer)?