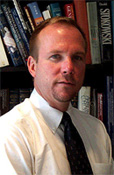 John Schultz
John Schultz has resigned his position as executive director of Composers Recordings Inc. Though he is already listed as the new managing director of Elisa Monte Dance on the company's Web site, Schultz declined to make an official comment on his departure from CRI prior to board level meetings that will determine the label's future. As with many record companies, the financial situation of the label has been precarious and the board is likely considering its various options before moving forward. CRI's Web site indicates that at least nine more discs are slated for release in upcoming months, but inside sources suggest that not all of those may see store shelves.
The American Classical Music Hall of Fame has announced its roster of inductees for 2002. The honorees include John Cage, Pablo Casals, Dorothy DeLay, Lukas Foss, Louis Moreau Gottschalk, Lorin Maazel, Gian Carlo Menotti, Darius Milhaud, Jessye Norman, Artur Schnabel, Leonard Slatkin, the Cincinnati Symphony Orchestra, and the Handel and Haydn Society. Slatkin, music director of the National Symphony Orchestra, was the first inductee honored, with the presentation of his medallion at the opening night concert of the NSO in Washington, D.C. on September 18. Subsequent inductions will take place later in the year in New York, Boston, and Cincinnati, where the Hall of Fame has its permanent home. Inductees are honored for their contributions to the growth, development, and appreciation of American classical music.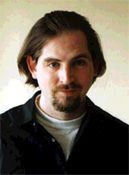 Kevin Beavers
Photo by Lorin Burgess
Kevin Beavers has been named as the fifth Young American Composer-in-Residence at the California Symphony. Trained at West Virginia University and the University of Michigan, Beavers has taught composition and theory at Interlochen Arts Camp, and recently joined the music faculty at the University of Texas at Austin. Past awards include first prize in the Philadelphia Orchestra's Centennial Composition Competition, and the Rudolph Nissim Prize from ASCAP.