Fromm Changes the Rules
The Fromm Music Foundation has amended its procedural guidelines for its annual commissioning competition. Though previously two letters of recommendation were required along with the submission of a score, recording, and written application, a "letter of commitment from the performing organization" is now also required. Could this end the rumored practice of writing "grant music" designed to seduce jury panels but never expected to see the light of a concert hall stage? The 2006 application deadline is June 1.
Harbison Takes the Bass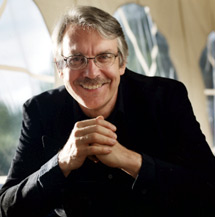 John Harbison
Bassists across North America will be stepping out in front of their respective orchestras in a rolling premiere of a new piece for bass and orchestra by John Harbison. The work, Concerto for Bass Viol and Orchestra, was commissioned by the International Society of Bassists in memory of David Capoccioni and Michael Hammond and was funded by a 15-orchestra consortium and a grant from the Capoccioni family.
The concerto received its world premiere on April 1 by the Toronto Symphony. Performances will follow through the end of the 2007-08 season at the Atlanta Symphony Orchestra, Boston Symphony Orchestra, Cincinnati Symphony Orchestra, Florida Orchestra, Greenville Symphony, Houston Symphony Orchestra, Knoxville Symphony Orchestra, Los Angeles Philharmonic, Minnesota Orchestra, New Mexico Symphony Orchestra, Philadelphia Orchestra, San Diego Symphony Orchestra, Seattle Symphony Orchestra, and University of Iowa Symphony Orchestra.
Al-Zand Awarded $1,000 and Performance at the Saint Paul Summer Song Festival
The second-annual ArtSong Competition, co-sponsored by the American Composers' Forum and the Schubert Club, has awarded three prizes: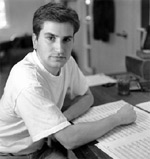 Karim Al-Zand
First Prize ($1,000; Performance at the Saint Paul Summer Song Festival): Karim Al-Zand (Houston, Texas) The Secret of Your Heart—a song cycle of love songs on texts by Rabindranath Tagore.
MP3 and PDF





Second Prize ($750): Frank Warren (Sharon, Massachusetts) Chicago Poems—a 5-song cycle with text by Carl Sandburg


Third Prize ($500): Randall Eng (Staten Island, N.Y.) Florida—a 5-song cycle with text by Donna DiNovelli, adapted from his eponymous opera to be produced by Lyric Opera Cleveland in July 2006


The 2006 round was focused on works for mezzo-soprano and piano, with the option of one additional instrument. The Forum received 290 submissions from American composers living in 33 states, Canada, and Europe. Schubert Club composers-in-residence Abbie Betinis and Edie Hill evaluated all submitted scores in a preliminary round. Scores passing the first round were examined by a second-round panel of national experts, which included Libby Larsen, Stephen Paulus, and William Bolcom. The third annual competition call will be announced in late spring 2006.
Ho Wins Portland Prize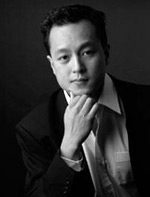 Vincent Ho
Vincent Ho is the winner of the Portland (Maine) Chamber Music Festival's first composers competition for his piece, Shattering the Ethereal Resonance for Clarinet, Percussion, Violin, Viola and Cello. A panel of four judges selected Ho's composition from among 188 scores. In addition to an August 26, 2006 performance on the Westbrook College Campus of the University of New England, Ho will receive a cash prize of $500.
A native of Ontario Canada, Ho recently received a doctorate in composition from the University of California, where he studied with Stephen Harke. His other awards include the Canada Council for the Arts 2005 Robert Fleming Prize for most outstanding young composer of the year and the Canadian Music Centre's Emerging Composer Award for his composition, Stigmata, for solo cello.
Smithsonian Jazzes Up Collection with Donations from Miles, Monk, and Leonard
The Smithsonian Institution's National Museum of American History kicked off Jazz Appreciation Month 2006 with the announcement of new donations from the families of jazz giants Miles Davis and Thelonious Monk and photographer Herman Leonard.
Donations from the Davis family include a Versace suit that Davis wore during the Montreux Jazz Festival in Switzerland in 1991; a sheaf of parts for "Summertime," arranged for Davis by Gil Evans based on George Gershwin's Porgy & Bess; and an electronic wind instrument used by Davis. Monk's family donated one of Monk's iconic skull caps; a handwritten manuscript for Four in One, which was first recorded in 1951; and other articles of clothing, including a jacket, vest, and ties, worn by Monk. Leonard's gift consists of 20 black-and-white photographs, including images of Louis Armstrong, Billie Holiday, Dizzy Gillespie, Lena Horne, and Tony Bennett.