Sheila Silver Wins $20K Sackler Music Competition Prize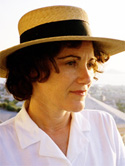 Sheila Silver
Composer Sheila Silver has been named the recipient of the 2007 Raymond and Beverly Sackler Music Composition Prize. Established by the School of Fine Arts at the University of Connecticut in 2002 and now in its sixth year, the annual prize—which offers substantial recognition, including public performances, recordings, and a prize of $20,000—is open to composers around the world who are asked to submit proposals for a new work in a designated genre. This year's prize was in the area of chamber opera.
Silver's winning proposal is for a chamber opera entitled The Wooden Sword, based on a 14th-century Afghani tale of a poor man's triumph over a powerful king through wit, resourcefulness, and faith. Her goal is to create a work which is accessible and engaging to people of all ages and all levels of opera experience. According to the composer, "Since this is a piece designed to be produced on a small budget and to be transportable, careful attention will be paid to the text setting so that the story can be easily followed without subtitles."
Silver's previous compositions span chamber music and orchestra works, as well as film scores. Her first and only previous opera, The Thief of Love, was featured in New York City Opera's Showcasing American Composers (May 2000) and received its fully staged world premiere in March 2001 by the Stony Brook Opera. A DVD of that production was released in 2006 by Hummingbird Films. Her music is published by MMB Music, Studio 4 Productions, and Argenta Music, and is recorded on many labels including two recent CDs issued by Naxos. Silver (b. 1946, Seattle) received her doctorate from Brandeis University, where she studied with Arthur Berger, Harold Shapero, and Seymour Shifrin, and also studied with György Ligeti in Berlin and Hamburg. She currently lives in Spencertown, New York, and is professor of music at the State University of New York, Stony Brook.
Silver was chosen from among 85 entries from 11 countries and 28 states. There is no entry fee. Among the finalists were composers Christina Marie Spinet of Stamford, Connecticut, and Daniel Kellogg of Erie, Colorado. The 2007 Adjudication Panel was comprised of John Corigliano, Mark Ross Clark and George Twombly.
The prize was established through a gift from Raymond and Beverly Sackler, major philanthropists and frequent donors to the University of Connecticut. The Sacklers fund several important initiatives at the School of Fine Arts, including an artist-in-residence program, the Master Artists and Scholars Institute, and the Art and Archeology Lecture Series. The Sacklers were also instrumental in forging an academic partnership between the Metropolitan Opera and UConn, the first collaboration of its kind between the opera company and an institution of higher learning. In addition to the fine arts programs, the Sacklers fund many other initiatives at UConn. Past winners of the Sackler Prize include Gabriela Lena Frank (chamber ensemble), Rufus Reid (jazz ensemble), and Orianna Webb (chamber orchestra).
Details about the 2008 Sackler Music Composition Prize have already been announced. The 2008 prize will be for a composition of 15 to 25 minutes duration scored for piano concertante and wind ensemble. Submission proposals must be postmarked by April 1, 2008. For more details, please visit www.sacklercompositionprize.uconn.edu.
Jose Bevia Wins BMI Foundation Charlie Parker Jazz Prize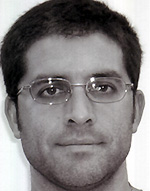 Jose Bevia
Jazz composer Jose Bevia has been named the winner of the 8th Annual BMI Foundation Charlie Parker Jazz Composition Prize for his piece, Irony is Needed. The prize, which includes a $3,000 commission, was awarded during the BMI Jazz Composers Workshop's annual showcase concert, held this year at Christ and St. Stephen's Episcopal Church in New York City. The award includes a commission named in honor of the workshop's late co-founder Manny Albam, and calls for the winner to write a new work to premiere at next year's showcase. Last year's winner, Asuka Kakitani, premiered her commissioned piece, Bloom, at this year's event.
Irony is Needed was chosen from three other nominated works created by composers who participated in this year's BMI Jazz Composer Workshop. The judges for the competition included Dan Morgenstern, a jazz historian and director of the Institute for Jazz Studies at Rutgers University; Brian Lynch, respected bandleader, trumpeter, jazz educator, composer, and arranger; and Rufus Reid, an accomplished bassist and composer who is a past winner of the Charlie Parker Jazz Prize.
The BMI Jazz Composers workshop, now in its second decade, provides an environment where composers have the freedom to explore new avenues in the creative process, while honing and solidifying their skills. The workshop, led by composer/educators Jim McNeely and Michael Abene, offers participating members the opportunity to hear their work played in monthly reading sessions with the BMI/New York Jazz Orchestra, a 16-piece modern jazz ensemble.
Justin Dello Joio Named Classical Recording Foundation Composer of the Year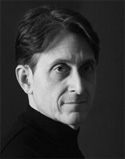 Justin Dello Joio
Justin Dello Joio has been named Composer of the Year by the Classical Recording Foundation (CRF). The honor will be officially bestowed by composer John Corigliano at the CRF's sixth Annual Awards Ceremony and Benefit at Carnegie's Weill Recital Hall on October 30. Dello Joio receives the award for the first-ever recording of three of his recent works, released by Bridge Records in March 2007 on a disc featuring pianist Garrick Ohlsson, violinist Ani Kavafian, cellist Carter Brey, and pianist Jeremy Denk. The Weill Recital Hall event will feature performances by fellow CRF 2007 award winners Vassily Primakov, Simone Dinnerstein, and Zuill Bailey, as well as a performance of music by Justin Dello Joio by pianist Garrick Ohlsson.
Justin Dello Joio (b. 1955, New York), son of the distinguished American composer Norman Dello Joio, has received numerous awards including a Guggenheim Fellowship, a Charles Ives Scholarship, and the American Academy of Arts and Letters' highest honor, the Academy Award in Music. His music has been championed by ensembles ranging from the Primavera String Quartet to the Detroit Symphony, and it is currently published by G. Schirmer and the Theodore Presser Company. He will soon begin work on an opera based on Isabel Allende's The House of the Spirits, in collaboration with acclaimed poet/librettist J.D. McClatchy. Justin Dello Joio is currently faculty composer-in-residence in the Department of Music and Performing Arts at New York University's Steinhardt School.
The Classical Recording Foundation (CRF) was founded in 2002 to catalyze and stimulate the classical music recording field by providing seed funding to record labels and artists of merit for recording projects. Unlike major labels, which are profit driven and therefore can commit only to a limited number of artists and repertoire, CRF encourages artists to release performances of music about which they are passionate. CRF provides state-of-the-art recording capabilities and customizes the recording environment. Artists who have benefited from CRF's support include the Kalichstein-Laredo-Robinson Trio, the Kalish-Krosnick Duo, St. Luke's Chamber Ensemble, Anne-Marie McDermott, Benita Valente, The Juilliard String Quartet, Andres Diaz, Judith Gordon, George Crumb, the Harmonie Ensemble, Paul Moravec, Inon Barnatan, Stephen Jaffe, Benjamin Verdery, Giora Schmid, Rohan DeSilva, Simone Dinnerstein, Zuill Bailey, The Daedalus String Quartet, Michael Harrison, Richard Wernick, Vassily Primakov, and Justin Dello Joio. Recent honors for CRF and the recordings it has supported include a Grammy Award nomination for the Kalichstein-Laredo-Robinson Trio's double-disc release of Beethoven trios, a Diapason D'or Award for Record of the Year for George Crumb's Unto the Hill recording, and a Pulitzer Prize for Paul Moravec's Tempest Fantasy.
ArkivMusic Completes "On Demand" Agreements with Major Labels for Out-of-Print Recordings
ArkivMusic (www.arkivmusic.com) has signed a deal with Warner Classics and now has contracts in place with all four major label distribution groups to release out-of-print classical recordings as "production-on-demand" compact discs (ArkivCDs). The Warner Classics deal features the back catalogs of the Teldec Classics, Erato Disques, and Warner Classics labels. ArkivMusic's ArkivCD program now tops 4,000 recordings rescued from the vaults of Sony/BMG, the Universal labels Decca, Philips, and Deutsche Grammophon, the EMI labels EMI Classics, Angel Records, and Virgin Classics, as well as two dozen independent classical labels. The company is on track to make 5,000 ArkivCD titles available by the end of the year.
ArkivMusic manufactures discs using its production-on-demand system for producing, packaging, and shipping recordings. All music and packaging elements, including liner notes for select titles, are produced at the time a customer places an online order. A major new ArkivCD enhancement is the production of CD booklets of 200 pages or more "on demand." This is a boon for opera recordings with extensive libretto texts and translations. As an online retailer of classical recordings, ArkivMusic offers these previously unavailable recordings alongside a selection of 82,000 CDs, DVDs, DVD-Audios, and SACDs. Since opening its online store in February 2002, ArkivMusic currently offers titles from over 1,500 labels shipped from 20 distribution centers.
XM Announces Expanded Jazz Programming Lineup
XM, a satellite radio service with more than 8.2 million subscribers, has announced that it will expand jazz music programming with two new weekly shows set to premiere this October: Live from Dizzy's Club Coca-Cola and Live from Jazz at Lincoln Center, which will feature live performances recorded direct from Frederick P. Rose Hall, home of Jazz at Lincoln Center (JALC) and XM's New York broadcast studios. In advance of these new shows, JALC Artistic Director Wynton Marsalis will also kick off a new season of his original XM series In the Swing Seat.
The premiere episode of Live from Dizzy's Club Coca-Cola will debut Friday, October 19 at 8:00 pm ET on XM's traditional jazz channel, "Real Jazz" (XM 70), featuring a performance by jazz pianist Cedar Walton. Future episodes will include performances from Trio Da Paz, Tom Harrell and Charles McPherson and Eric Alexander, among others. Live from Jazz at Lincoln Center will premiere Saturday, October 20 at 8:00 pm ET on XM 70, with the JLCO kicking off the Benny Carter Centennial on what would have been his 100th birthday. Future performances of the 2007-2008 Jazz at Lincoln Center season on XM will feature Monty Alexander, Dave Brubeck, Paquito D'Rivera, The Abyssinian Baptist Church Choir with Rev. Dr. Calvin O. Butts III, Freddy Cole, Carla Cook, Chano Dominguez, Kurt Elling, Frank Foster, Wycliffe Gordon, Scott Hamilton, Allan Harris, Edwin Hawkins, Ivan Lins, Russell Malone, Branford Marsalis, Mulgrew Miller, Lewis Nash, Rosa Passos, Eric Reed, Marcus Roberts, and Marlena Shaw.
WFMT Begins International Distribution of American Encores
The Chicago-based WFMT Radio Network will start syndication this week of the Nashville Symphony's innovative new radio series, American Encores. Hosted by Nashville Symphony Music Advisor Leonard Slatkin and Nashville-based bassist/composer Edgar Meyer, the 13 one-hour programs consist of interviews with living composers involved in the Nashville Symphony's American Encores programming initiative, as well as performances by the Nashville Symphony of those composers' works. The newly released radio series features American composers highlighted during the Nashville Symphony's 2006-07 season, which include Joan Tower, Gabriela Lena Frank, Philip Glass, Ned Rorem, Augusta Read Thomas, Avner Dorman, and Michael Daugherty, among others.
WFMT Radio Network has made the American Encores series available for free starting in October for all public and commercial radio stations carrying classical music. The series will be made available quarterly throughout the next year and will air locally on 98.7WFMT in Chicago beginning in early 2008. Production for the next 13-week American Encores season is currently underway. In addition to the radio series, the Nashville Symphony has American Encores podcasts available for download exclusively on the Nashville Symphony website (www.nashvillesymphony.org, under "Multimedia"). The podcasts are brief previews of each of the radio series programs that include additional commentary, interviews, and music. The American Encores radio series and podcasts were produced by Blanton Alspaugh of Sound Mirror. The associate producer is Richard Dyer and recording engineer is John Hill. The series was funded by a grant from the National Endowment for the Arts.
The Nashville Symphony launched its American Encores initiative during the 2006-07 season by programming one seldom-heard work by a living American composer or an American master on every SunTrust Classical Series concert. The symphony also promotes American music through their Naxos American Classics recordings, for which it has received four Grammy nominations, including one for Best Classical Album (works of Elliott Carter).
AFM Authorizes One-Off Agreements for Videogame Market
The American Federation of Musicians of the United States and Canada's International Executive Board has authorized its officers to enter into a series of one-off agreements for the videogame market with terms that are consistent with current industry practice. As a result, the AFM has experienced a dramatic increase in the volume of projects utilizing large orchestras in just a few short months and anticipates a continued steady stream of increased work. The concept for these one-off agreements has been well received by some of the top videogame publishers in the world including EA (Electronic Arts), SCEA (Sony Computer Entertainment of America), and Ubisoft.
According to Jay Schaffner, Local 802 (NYC) Recording Department Supervisor, "We have had a very positive response to the Game Agreement: from people who have in the past recorded game music in New York (nearly all non-union); from game composers who live in the area and look forward to doing more work here rather than halfway around the world; and from film composers who are striking out into this arena for the first time. This is all good news for Local 802 members because of the potential increase in recording work."
The American Federation of Musicians of the United States and Canada has more than 90,000 members in the United States and Canada.
Coltrane Home Receives National Historic Designation
The Dix Hills, Long Island, home of John and Alice Coltrane, has just been added to both the New York State and the National Register of Historic Places. The home was the residence of the Coltrane family from 1964 to 1973. John Coltrane, who died in 1967, composed A Love Supreme, one of the largest-selling jazz albums of all time, at the home.
The home of the Coltrane family was spared the wrecking ball in 2004, after Dix Hills historian Steve Fulgoni discovered that it had been sold to a developer who intended to clear the land and build a luxury home on the site. Fulgoni, a long-time fan of John Coltrane, brought the situation to the attention of the Town of Huntington and succeeded in convincing them of the historical significance of the home. In 2005, with the support of musicians and jazz aficionados around the world—including Carlos Santana and Herbie Hancock—Huntington agreed to purchase the site.
According to Robert C. Hughes, Huntington's Town Historian, "It's relatively unusual for a mid-fifties' home to receive historic landmark designations. This attests to the significance of this site as the location from which the music of the Coltranes tremendously impacted the music world. This also confirms the Town of Huntington's belief that this is a significant landmark."
The attainment of these designations is seen as a key step in the complete preservation of the home; as well as its planned future conversion to a museum, archive of important jazz and music material, and educational center as envisioned by the Coltrane family and The Coltrane Home, a not-for-profit organization devoted to the preservation of the home.
According to musician Ravi Coltrane, son of John and Alice who lived in the home as a child, "It was my mom Alice's express vision to help use this home to provide inspiration about music as an incredibly positive force, and explore the joys of making music for people of all ages. This is a great step towards that vision." Alice Coltrane, harpist and pianist, died in January 2007.
(Compiled and edited by Frank J. Oteri)