Composers Inc. Announces 2007 Lee Ettelson Composer's Award Winners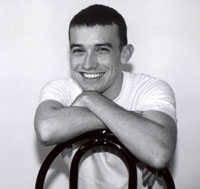 Ryan Carter
Ryan Carter and Michael Djupstrom have won the 2007 Lee Ettelson Composer's Award. Each will receive $1,000 and will have their winning work performed on Composers Inc.'s 2007-08 concert series in San Francisco.
Carter won for his string quartet, Grip, commissioned by the Calder Quartet in 2005. Carter has studied at the Arnold Schoenberg Center in Vienna, Oberlin College Conservatory of Music, and State University of New York, Stony Brook.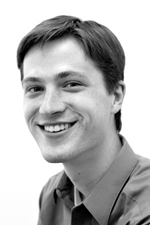 Michael Djupstrom
Djupstrom was selected for Walimai, a piece for alto saxophone and piano originally written for a commission by the Michigan Music Teachers Association in 2005. Djupstrom has several degrees in music from the University of Michigan, and he actively performs as a pianist with the Phoenix Trio.
Carter and Djupstrom's works were selected from a field of pieces submitted by 222 composers. The Ettelson Award has been given annually since 1986, and has honored two composers with equal awards since 1995. The judges for the award were the artistic directors of Composers Inc.: Robert Greenberg, Rafael Hernandez, Frank La Rocca, Jeffrey Miller, Martin Rokeach, and Allen Shearer.
Finalists Chosen for American Pianists Association 2007 Jazz Fellowship Awards
The Indianapolis-based American Pianists Association has chosen the finalists for its 2007 Cole Porter Jazz Fellowship Award. The two-year, $75,000 fellowship carries with it career assistance and management through New York-based agency Joel Chriss and Company.
From a group of 40 applicants, five finalists were chosen: Victor Gould, 19, from the Berklee School of Music; Jacob Koller, 26, from Phoenix; Dan Tepfer, 25, from New York City; Jeremy Siskind, 20, from the Eastman School of Music; and Glenn Zaleski, 19, from the Brubeck Institute of the University of the Pacific Conservatory. These five musicians will compete in a Semi-Final round of solo and trio playing, and then in a Final round in a solo setting and with the Buselli-Wallarab Jazz Orchestra.
The competition will be held on April 27 and 28 in Indianapolis.
American Composers Rank High in Vocal Works' Sacred Voice 2007 Competition
Sacred Voice 2007, an international competition for new faith-based vocal compositions sponsored by Vocal Works, has chosen nine American works out of eleven interfaith compositions to be performed in concert on April 6 and 7 in American Fork, Utah.
Vocal Works, a Utah-based producing organization directed by composer/vocalist M. Ryan Taylor and sponsored by the American Fork Arts Council, received over thirty submissions from around the world for this inaugural competition. Eleven finalists in two categories—Sacred Song Cycle and Sacred Art Song—were chosen by a panel of preliminary judges adjudicating from among the following criteria: sensitivity to text, originality, beauty, and comprehensible form. The audience for the April 6 and 7 performances will be charged to choose a winner in each category from the eleven finalists based on these same criteria. The preliminary judges were: Sarah Thomas, editor Classical Singer magazine; vocalist Brian Manternach (Ph.d. Vocal Performance, Indiana University); and Mr. Taylor.
The American finalists in the Sacred Song Cycle category are: Songs from St. John of the Cross by Hiram Titus; Songs of a Peasant Poet by Garth Neustadter; and Songs of the 3 Miriams by William Vollinger. In the Sacred Art Song category are: "Adonai El-Rachum" by Michael L. Schachter; "Blessing" by Jason Heald; "Blow Your Trumpet, Gabriel" by Seth Davis; "Sa Mahal Na Birhen Maria" by Jeremy Rafal; "Shiloh" by Marcus Karl Maroney; and "Ve Ahavta" by Jay Vosk. Art Song finalists also include: "Zovem Te, Zovem" by Tatjana Vorel of Croatia; and "There, In That Other World" by Allan Bevan of Alberta, Canada. The winner of the Song Cycle competition will receive a $500 cash award; the Art Song competition winner will receive $200. Winners will be announced between April 9 and 13.
Vocal Works' next project is the Opera in a Month challenge in which composers must begin creating a short one-act opera (10-30 minutes in length) on April 1, 2007 and complete it by April 30, 2007. Three or four works will be chosen for production at a free public performance in the American Fork Amphitheatre this summer. The event will be taped and broadcast on the Vocal Works website (VocalWorks.org), as well as on YouTube; so stay tuned.
Kronos Quartet Selects Composer for Fourth Under 30 Project
Previous winners of the Under 30 Commission:
2003
Alexandra du Bois
2004
Felipe Pérez Santiago
2005
Dan Visconti
The Kronos Quartet has chosen Aviya Kopelman to receive the commission for the Kronos: Under 30 Project. From a field of more than 200 composers from 28 countries, the Quartet selected Kopelman, a 29-year old composer born in Russia and now living in Israel, for this creative collaboration. Kopelman is the fourth composer to receive this honor, and she will compose a piece that will be premiered by Kronos in 2008.
In preparation for working with Kronos, Kopelman will be in residence at the Lucas Artists Program at the Montalvo Arts Center in Saratoga, California in 2007. The piece she writes for the Quartet will be premiered on February 22, 2008 at New York's Zankel Hall and performed again at Cal Performances in Berkeley, California.
Kronos began the Under 30 Commission in 2003 to celebrate its 30th anniversary.