Subito Signs Judith Lang Zaimont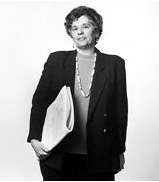 Judith Lang Zaimont
Photo courtesy University of Minnesota
Judith Lang Zaimont has joined the roster of Subito Music Corporation. In an exclusive publishing agreement, Subito will assume publication of the majority of Zaimont's pre-existing catalog, as well as the rights to future works.
Zaimont says of the new relationship, "I'm confident that my music will have a receptive and interested new home at Subito, and I look forward to working together with one of the premier art music publishers."
Zaimont, who had previously been represented by MMB Music, has created over 100 musical compositions ranging from solo and chamber works to music for orchestra and band. Ten recordings devoted exclusively to her music have appeared to date on Albany, Arabesque, 4-Tay, Leonarda, and Naxos American Classics Milken Archive. A grantee of the National Endowments for the Arts and a Guggenheim Foundation Fellow, Zaimont is also a 2003 Aaron Copland Award winner and recipient of a 2005 Bush Foundation Artist Fellowship. She has also written several essays that have appeared on NewMusicBox, including "The Matter of Style" and "Living American Woman." After a distinguished career as an educator (Peabody Conservatory, CUNY, Adelphi University, University of Minnesota), Zaimont now lives in the greater Phoenix, Arizona, area with her artist husband and is devoting herself to composing fulltime.
Subito Music Corporation publishes a select roster of internationally renowned composers, including Michael Abels, Victoria Bond, Deborah Drattell, Kenneth Frazelle, Nancy Galbraith, Edward Knight, Dan Locklair, Paul Moravec, Steven Mercurio, and Roberto Sierra. Subito also provides a wide range of production and distribution services for other publishers, as well as self-published composers—including engraving, printing, rental, sales, and copyright administration—and is a partner in the development of two technology-driven initiatives for distributing sheet music: CD Sheet Music™ and The Orchestra Musicians' CD-ROM Library™.
NEXMAP Chooses 3 Composers for Sounding Out California CD
Three California-based composers—Kevin Shea Adams, Hideko Kawamoto, and Damon Waitkus—have been selected to appear on Sounding Out California, the first-ever juried recording of NEXMAP (New Experimental Music, Art, Performance). NEXMAP's recording award will afford these composers the opportunity to master an existing pre-recorded acoustic, electronic, or electro-acoustic work ranging in duration from 5-20 minutes using Asphodel Ltd.'s facilities, a state of the art post-production facility. According to composer Linda Bouchard, founder and artistic director of NEXMAP as well as the jury chair of the selection process for the recording, these three composers were chosen for the experimental nature of their compositions. The other members of the jury were Naut Humon (co-founder, Asphodel, Ltd., & Recombinant Media Labs – RML), French composer Francis Dhomont, and Bay Area-based composer Guillermo Galindo.
Founded in Fall 2005, NEXMAP is dedicated to the production and appreciation of contemporary, experimental art. NEXMAP serves as a vehicle and forum of exchange for local and international artists working in diverse media—contemporary music, music theatre, dance, visual arts, and multimedia. By pairing concerts, festivals, special events, and performances with related education and outreach programs, NEXMAP provides opportunities in intimate settings where artists and audiences can explore the new artistic landscape shaped by the advent of new technologies.
CMA/ASCAP Adventurous Programming Awards Announced
Five presenters and six ensembles from the East and West Coasts will be recognized with CMA/ASCAP Awards for Adventurous Programming at the Chamber Music America National Conference on January 5, 2007. The annual awards, given jointly by Chamber Music America and ASCAP, recognize ensembles, presenters, and festivals that have demonstrated extraordinary commitment to 20th and 21st century music, especially works written in the past 25 years. In addition to considering the applicants' originality in programming choices, an independent panel of judges looks for innovative presentation and audience-development strategies.
Among the awardees are the Seattle Chamber Players (first prize, Ensemble—New Music) and the Del Sol Quartet (first prize, Ensemble—Mixed Repertory), whose programs put traditional and new music on equal footing, with performances in both traditional and alternative venues. Other first-prize awardees are Concert Artists Guild (Presenters/Festivals—10 or More Concerts Per Season) and the Los Angeles County Museum of Art (Presenters/Festivals—9 or Fewer Concerts Per Season). Second-prize recipients are Earplay (San Francisco, CA), sfSound (San Francisco, CA), Western Wind Vocal Ensemble (New York, NY), Monadnock Music (Peterborough NH), and Greenwich Music Festival (Greenwich CT).
In addition, two Special Recognition Awards are being made this year. The Skaneateles Festival is recognized for its shift from presenting primarily traditional classical works to increasing its audience's exposure to contemporary compositions. The Afro-Asian Ensemble, led by composer/baritone saxophonist Fred Ho, was cited for Special Recognition for its 25 years of innovation in a multimedia landscape, as well as its trademark martial arts operas and ballets.
Jennifer Fitzgerald (1975-2007)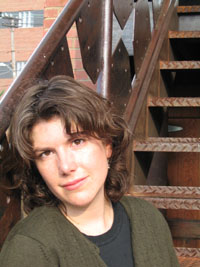 Jennifer Fitzgerald
Composer Jennifer Fitzgerald passed away on December 23, 2007, following an extended battle with cancer. She is survived by her father and stepmother, Stephen and Leslie Fitzgerald of Savannah, Georgia; her mother, stepfather, and sister, Candee, Mark, and Rebecca Shepard of New York City; and her partner, Charles Jester of Appleton, Wisconsin.
Fitzgerald was the recipient of awards and fellowships from the American Composers Orchestra, the Aspen Music Festival, Meet the Composer, the Millay Colony, and others, and she was a finalist for the National Symphony Orchestra's American Residency Commission in North Carolina. She was co-founder and pianist for the ensemble pulsoptional which performed several of her compositions. Her music has also been performed by Robert Black, Capital M, Innovata Brass, and Dan Trueman, and has been featured at the American Dance Festival, the Duke/UNC Milestones Festival, Columbia University, Lawrence Conservatory, Tufts University, Adelphi University, and Vasser College. Fitzgerald received a Ph.D. in composition from Duke University and served on the faculties of Duke and Lawrence universities.
Complied and edited by Frank J. Oteri