Kathryn Salfelder Wins the ASCAP/CBDNA Frederick Fennell Prize
It was announced on October 8, 2008 that Kathryn Salfelder, 21, won the $5000 Frederick Fennell Prize in Competition for Young Composers of Concert Band Music. The competition, named for Frederick Fennell, ASCAP member and past president of CBDNA (College Band Directors National Association), was established to encourage gifted American composers between the ages of 18 and 30 who create new works for concert band. Salfelder's winning work Cathedrals was also selected for publication in the Boosey & Hawkes Windependence Series. The winning work was chosen by composers Derek Bermel and John Mackey, as well as conductor jurors Jerry Junkin (University of Texas at Austin), H. Robert Reynolds (University of Southern California), and Kevin Sedatole (Michigan State University). Honorable mentions were awarded to:
Jonathan Bartz, age 22, Los Angeles, California – "The Valley of the Dry Bones" for symphonic concert band

David Biedenbender, age 24, Ann Arbor, Michigan – "Stomp" for winds and percussion

Andres Carrizo, age 26, Chicago, Illinois – "Ecos Y Remansos" for concert band
Michael Cortes, age 23, San Antonio, Texas – "Europa Fanfare" for concert band and pipe organ

Elizabeth Kelly, age 26, Rochester, New York – "Ice" for electric guitar and concert band

Douglas Pew, age 28, Erlanger, Kentucky – "8 Bagatelles" for concert band

Anthony Suter, age 29, Redlands, California – "As We Shine, Singing, Over Waterless Seas" for concert band



Esa-Pekka Salonen Commissions Fund Announced

The Los Angeles Philharmonic announced a new commissioning fund on October 7, 2008 in honor of its music director Esa-Pekka Salonen, who will pass the baton to the hotshot Venezuelan conductor Gustavo Dudamel at the end of this season. True to Salonen's commitment to contemporary music, the fund will support the commissioning of new work. The news of the Esa-Pekka Salonen Commissions Fund came as a surprise to its namesake when it was announced from the stage by the orchestra's board chairman David Bohnett and CEO Deborah Borda on October 2, just before the season's opening gala benefit concert. Already, the fund has $1.6 million in donations by patrons and board members.

Paul Chihara Named Composer of the Year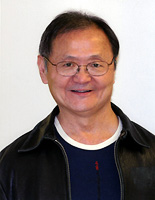 Paul Chihara
Paul Chihara has been named Composer of the Year by the Classical Recording Foundation (CRF). The honor will be officially bestowed at the CRF's seventh annual Awards Ceremony and Benefit at Carnegie's Weill Recital Hall on November 25, 2008. During the ceremony, the Claremont Trio will perform the composer's Trio. Chihara is known both as a composer of concert music and film/television music and is the head of the visual media program at UCLA.
The Classical Recording Foundation (CRF) was founded in 2002 to catalyze and stimulate the classical music recording field by providing seed funding to record labels and artists of merit for recording projects. Unlike major labels, which are profit driven and therefore can commit only to a limited number of artists and repertoire, CRF encourages artists to release performances of music about which they are passionate.
(Compiled and edited by Randy Nordschow)