Stewart Wallace and Andrew Norman Join the Roster of Schott
Schott Music has announced two signings of American composers—Stewart Wallace and Andrew Norman. The signings continue Schott's Fresh Start in America Initiative launched in 2005 when Schott Music Corporation established an active music publishing operation in New York.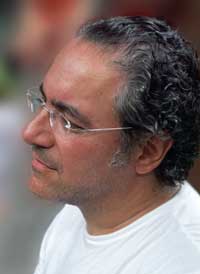 Stewart Wallace
Photo courtesy Schott
Stewart Wallace had his first major opera premiere at the age of 28 at the Houston Grand Opera with Where's Dick? This was the beginning of fruitful collaborations with librettist Michael Korie and director Richard Foreman. Wallace would go on to collaborate with a diverse group of artists including Christopher Alden, Evelyn Glennie, Marc Ribot, Chen Shi-Zheng and Amy Tan. His unconventional and highly theatrical body of work is at once intensely rhythmic, melodic, and emotionally compelling. Harvey Milk, Wallace's fifth opera and most widely known score, was commissioned by the Houston Grand Opera, New York City Opera and San Francisco Opera. Wallace's music has returned to San Francisco Opera this month with the world premiere of The Bonesetter's Daughter, based on the bestselling novel by the opera's librettist Amy Tan, on September 13; there are six follow up performances through October 3.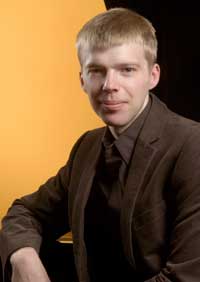 Andrew Norman
Photo courtesy Schott
Andrew Norman has established himself in recent years as an exciting young composing talent. In December 2004, his Sacred Geometry was premiered by the New York Youth Symphony, a commission from the Symphony's First Music program. This work earned him the Nissim Prize from ASCAP and the Jacob Druckman Prize from the Aspen Music Festival. His music has been performed at the Aspen Music Festival, the Tanglewood Festival of Contemporary Music, the Monday Evening Concerts in Los Angeles, the MATA Festival in New York, the Chicago Chamber Players' Composer Perspectives Series, and by the Minnesota Orchestra and the New England Philharmonic among others. Andrew Norman is the recipient of numerous awards and top honors, including the Rome Prize from the American Academy in Rome and four Morton Gould Young Composer Awards. Recent commissions have come from the Orpheum Foundation for the Advancement of Young Soloists and the Colburn School in Los Angeles. The Tonhalle-Orchester Zürich under the direction of Michael Sanderling premiered Andrew Norman's latest orchestral work Unstuck, inspired in part by the famous sentence "Billy Pilgrim has come unstuck in time" from Kurt Vonnegut's Slaughterhouse Five, on September 9.
MTC Announces 2008 COMMISSIONING MUSIC/USA Commissions
Meet The Composer has announced the collaborations awarded for the 2008 COMMISSIONING MUSIC/USA program. They are a diverse group of 15 composers and 17 choreographers, theater artists, filmmakers, and visual artists. This year, MTC is awarding $180,000 to 21 organizations to commission 15 new works.
The 2008 commissions span contemporary classical, jazz, and theater music, electronics and traditional Karnatic (South Indian) music. Jazz pianist and composer Jason Moran and choreographer Alonzo King will create a new ballet for King's LINES Ballet to premiere at the Yerba Buena Center for the Arts in October 2009. Broadway composer Michael John LaChiusa and writer Sybille Pearson will create a new musical theater piece Giant, based on the novel by Edna Ferber about a Texas ranch-farming family and the sacrifices demanded by life in the ever-changing American landscape. Composer and trumpeter Dave Douglas will partner with experimental filmmaker Bill Morrison for The History of Gadgetry, a music and film exploration of how technology and invention influence our lives and revolutionize the way we see the world. The project will incorporate film with acoustic as well as electronic instrumentation. Indian classical music master Dr. L. Subramaniam and choreographer Ranee Ramaswamy will create Sthree (Women), a contemporary interpretation of Cilappatikaram, the national epic of the Tamil people of southeastern India. Composer Steve Mackey, actor/singer Rinde Eckert, and the new music ensemble eighth blackbird will collaborate to create Slide, a multidisciplinary work about human perception of images and the seduction and manipulation of the American psyche through imagery. A full list of the 2008 COMMISSIONING MUSIC/USA commissions appears below.
Jason Moran, Alonzo King: Alonzo King's LINES Ballet
Michael Friedman, Steven Cosson: The Civilians
David Van Tieghem, Doug Varone: DOVA, Inc.
Evan Flory-Barnes, Dufon Smith: Earshot Jazz Society
Sven Abow, Helanius J. Wilkins: Edgeworks Dance Theater
Steve Mackey, Rinde Eckert: eighth blackbird
Dan Moses Schreier, Dan Hurlin: Mapp International Productions
Du Yun, Ryan Kelly, Brennan Gerard: Moving Theater
Cornelius Boots, Nils Frykdahl, Claire Mack: Oakland Opera
Dr. L. Subramaniam, Ranee Ramaswamy: Ragamala Music and Dance Theater
Pete Drungle, Sarah Michelson: Sarah Michelson
Michael John LaChiusa, Sybille Pearson: Signature Theatre
Dave Douglas, Bill Morrison: Stanford Lively Arts
Nico Muhly, Stephen Petronio: Stephen Petronio Dance Company
Hahn Rowe, John Jasperse: Thin Man Dance
2008 Barlow Commission Winners Announced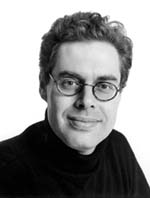 Harold Meltzer
The Barlow Endowment for Music Composition at Brigham Young University has announced its 2008 commission winners. Harold Meltzer has been awarded the 2008 Barlow Prize of $12,000 to compose a major new work for string quartet. Meltzer was chosen from 336 composer applications from 27 countries worldwide. In addition, the judging panel also granted Kelly-Marie Murphy of Ottawa the distinction of Honorable Mention in this competition.
Twelve composers have also been chosen from nearly 100 applications in the Barlow Endowment's General and LDS commissioning programs and have been granted a total of $85,000. The annual general commissions are offered to a select number of applicants who demonstrate outstanding achievement or promise, usually in collaboration with one or more performers or performing groups of their choice. The objective of the commissioning program is to encourage and support excellence in music composition. The composers and performers for the general commissions are:
Claude Baker / Indianapolis Symphony Orchestra and Mark-Andre Hamelin, pianist
Alvin Singleton / Orchestra of the League of Composers
Daniel Asia / Nonet
Michael Gandolfi / Boston Musica Viva
Scott Wheeler / Joshua Gordon, cellist
Steve Mackey / eighth blackbird
Seung-Ah Oh / Flexible Music
Christopher Rouse / Calder Quartet

The annual LDS composer commissions are available to composers belonging to The Church of Jesus Christ of Latter-day Saints (LDS) or other composers who are willing to engage LDS subject matter. These commissions are offered to a select number of applicants who demonstrate outstanding promise, usually in collaboration with one or more performers or performing groups of their choice. The composers and performers for the LDS commissions are:
Daniel Bradshaw / Ignace Jang, violinist
Christian Asplund / Gamelan Bintang Wahyu
Christian Gentry / Benjamin Sung and Jihye Chang
Neil Thornock / Kenneth Long, bass clarinetist

The judging panel included the Endowment's Board of Advisors: Lansing McCloskey, Daniel Gawthrop, Steven Ricks, and David Rakowski. David Dzubay and John Costa served as guest judges in the deliberations. Judith Eissenberg, Blaise Magnierre, and Julie Bevan represented the Lydian, Avalon, and Pacifica string quartets. These three ensembles comprise the Endowment's performing consortium who will premiere the new work in 2010. Next year's Barlow Prize will feature a trombone concerto in celebration of the Endowment's 25th anniversary. Details will be announced after the first of the year at the Barlow Endowment website.

David Lang and Christopher Theofanidis Join Yale Faculty

Robert Blocker, Dean of the Yale School of Music, has announced the appointments of composers David Lang and Christopher Theofanidis to the faculty of the Yale School of Music. They will teach graduate students in the School's composition program, as well as teach courses and participate in the performances of their works. Both earned masters and DMA degrees from the Yale School of Music before embarking on their compositional careers. Lang, professor of composition (adjunct), is the most recent winner of the Pulitzer Prize in music; Theofanidis, associate professor of composition (adjunct), enjoys a reputation as both a frequently-performed composer and a respected educator.

"I could not be more delighted that both David and Chris will join our faculty this year," said Dean Robert Blocker. "Their individual and unique perspectives on writing, making, and presenting music will be of great value to our talented young composers and will enrich our already distinguished composition program." Lang and Theofanidis will join three of America's most esteemed composers—Martin Bresnick, Aaron Jay Kernis, and Ezra Laderman—as professors in the School's composition department. Historically, Yale has enjoyed a leadership role in the creation of new music for over a century largely due to the strength of its composition faculty. Along with several prominent alumni, this faculty has included many of the most successful composers of our time, including a third of the Pulitzer prize winners in music since 1947.

The composition appointments were announced at the same time as faculty appointments in four other disciplines: Jana Baty, mezzo soprano, assistant professor (adjunct) of voice; Richard Holzer, Ph.D., associate professor (adjunct) of music history; Tiffany Kuo, assistant professor (adjunct) of hearing; and Michael Roylance, lecturer in tuba. The Yale School of Music offers the Doctor of Musical Arts, Master of Musical Arts, and Master of Music degrees, as well as the Artist Diploma and the Certificate in Performance.

Reno NV is Start of 50 State Performance for Schwantner's Chasing Light


Joseph Schwantner
Photo Courtesy EAMDLLC
The world premiere of Joseph Schwantner's Chasing Light, the second commission from the Ford Made in America project, was given by the Reno Chamber Orchestra on September 20 and 21 at the University of Nevada's Nightingale Concert Hall in Reno, Nevada. Jack Neal, writing for the Reno Gazette Journal described Schwanter's music as "at once powerful and reflective" and the performance as "impeccably on target." These performances are the first of what will ultimately amount to 58 local premieres in all 50 American states.
Ford Made in America is a partnership program of the League of American Orchestras, Meet the Composer, and the participating orchestras made possible by the Ford Motor Company Fund, the philanthropic arm of the Ford Motor Company. Major support is also provided by the National Endowment for the Arts, with additional funding from The Aaron Copland Fund for Music, Francis Goelet Charitable Lead Trusts, and The Amphion Foundation. A state by state schedule of performances of Chasing Light appears below.
Alabama: Huntsville Symphony Orchestra – 2009-2010 Season
Alaska: Juneau Symphony Orchestra – October 25-26, 2008
Alaska: Fairbanks Symphony Orchestra – January 31, 2010
Arizona: Civic Orchestra of Tucson – February 15, 2009
Arkansas: Pine Bluff Symphony Orchestra – March 28-29, 2009
California: Santa Barbara Symphony – 2009-2010 Season
California: Sacramento Philharmonic – 2009-2010 Season
Colorado: Grand Junction Symphony – May 9, 2009
Connecticut: New Britain Symphony Orchestra (Hartford) – November 23, 2008
Delaware: University of Delaware Symphony Orchestra (Newark) – March 2009
Florida: Miami Symphony Orchestra – February 7-8, 2009
Georgia: Augusta Symphony Orchestra – 2009-2010 Season
Hawaii: Honolulu Symphony Orchestra – October 10-11, 2008
Idaho: Coeur D'Alene Symphony – March 13, 2009
Illinois: Evanston Symphony Orchestra – February 8, 2009
Indiana: Carmel Symphony Orchestra – 2009-2010 Season
Iowa: Clinton Symphony Orchestra – 2009-2010 Season
Kansas: Youth Symphony of Kansas City (Prairie Village) – November 16, 2008
Kentucky: Louisville Youth Orchestra – March 2009
Kentucky: Paducah Symphony Orchestra – April 18, 2009
Louisiana: Baton Rouge Symphony – 2009-2010 Season
Maine: Portland Symphony Orchestra – 2009-2010 Season
Maryland: Peabody Institute (Baltimore) – 2009-2010 Season
Massachusetts: New Philharmonia Orchestra (Newton Highlands) – 2009-2010 Season
Michigan: Plymouth Symphony Orchestra – 2009-2010 Season
Minnesota: Duluth Superior Symphony – April 25, 2009 Orchestra
Mississippi: Tupelo Symphony Orchestra – March 29, 2009
Missouri: Saint Louis Symphony Youth Orchestra – 2009-2010 Season Orchestra
Montana: Billings Symphony Orchestra – 2009-2010 Season
Nebraska: Omaha Area Youth Orchestras – 2009-2010 Season
Nevada: Reno Chamber Orchestra – September 20-21, 2008
New Hampshire: Nashua Symphony Orchestra – 2009-2010 Season
New Jersey: Bay-Atlantic Symphony (Bridgeton) – November 1-2, 2008
New Mexico: Las Cruces Symphony Orchestra – October 4-5, 2008
New York: Greenwich Village Orchestra – February 8, 2009
New York: Glens Falls Symphony Orchestra – 2009-2010 Season
North Carolina: Salisbury Symphony Orchestra – 2009-2010 Season
North Dakota: Greater Grand Forks Symphony – November 14-16, 2008
Ohio: Stow Symphony Orchestra – May 16, 2009
Ohio: Central Ohio Symphony (Delaware OH) – 2009-2010 Season
Oklahoma: Oklahoma Youth Orchestra (Oklahoma City) – 2009-2010 Season
Oregon: Portland State University – May 31, 2009
Pennsylvania: York Symphony Orchestra – March 17, 2009
Pennsylvania: Williamsport Symphony – 2009-2010 Season
Rhode Island: Brown University Orchestra (Providence) – March 13 & 15, 2009
South Carolina: Florence Symphony Orchestra – 2009-2010 Season
South Dakota: Black Hills Symphony Orchestra – November 22, 2008
Tennessee: Orchestra Nashville – 2009-2010 Season
Texas: San Angelo Symphony – November 1, 2008
Texas: Irving Symphony Irving November 8, 2008
Utah: Southwest Symphony Orchestra (Saint George) – March 13, 2009
Vermont: Vermont Symphony Orchestra (Burlington) – October 25, 2008
Virginia: Mclean Orchestra – April 5, 2009
Washington: Whatcom Symphony Orchestra (Bellingham) – November 15-16, 2008
West Virginia: Huntington Symphony Orchestra – March 15, 2009
Wisconsin: Central Wisconsin Symphony (Stevens Point) – October 10-11, 2009
Wisconsin: Waukesha Symphony Orchestra – 2009-2010 Season
Wyoming: University of Wyoming Symphony Orchestra (Laramie) – 2009-2010 Season
(Compiled and edited by Frank J. Oteri)