Composers from Stephen Sondheim and John Musto to Martin Bresnick and Peter Lieberson were honored at the 2006 American Academy of Arts and Letters Ceremonial. A combination of an induction of new members and a bestowing of numerous scholarships and awards, the annual ritual always feels like a cross between a college graduation and Easter Mass at the Vatican. Despite the formality, however, this coming together of many of the nation's leading figures in music, literature, and the visual arts is one of our community's most inspiring events. And the festivities yesterday at the AAAL's Beaux Arts headquarters on West 156th Street—much further uptown than most music industry folk usually wander—more than lived up to their reputation.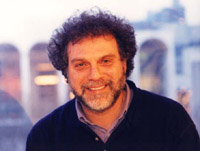 Martin Bresnick
Photo courtesy ASCAP
While composers sit alongside visual artists and writers at the Academy, they comprise the smallest number in its total membership (120 writers, 83 visual artists, and 47 composers). But music still managed to capture a significant portion of the spotlight. This was the first ceremonial presided over by the AAAL's newly elected president, composer Ezra Laderman, who is only the sixth composer ever in the Academy's 108-year history to hold this three-year post. Two composers—Martin Bresnick and Peter Lieberson—were newly inducted along with four visual artists and six writers to maintain the Academy's 250-person lifetime membership.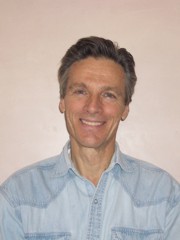 Peter Lieberson
Photo by Lorraine Hunt Lieberson
Courtesy G. Schirmer/AMP
(In 1998, the Academy awarded Bresnick the first Charles Ives Living Award, a three-year stipend to work exclusively on musical composition totalling $225,000 which is the largest monetary award given exclusively to an American composer. Bresnick and Lieberson's induction follows the deaths this past year of Academy composer-members George Rochberg and David Diamond; there is currently one outstanding vacancy in the department of music due to the sudden death of Donald Martino this past December which will remain unfilled until next year.)
Eighteen composers received awards totalling $195,000. Four composers—Derek Bermel, Margaret Brouwer, Tamar Diesendruck, and David Froom—each received a $7,500 Academy Award in Music, a prize which according to its citation "honors outstanding artistic achievement and acknowledges the composer who has arrived at his or her own voice." Marta Ptaszynska and Scott Wheeler shared the $20,000 Benjamin H. Danks Award which is given to "an exceptional composer of ensemble works." John Musto also received $10,000, winning the Wladimir and Rhoda Lakond Award which is given to "a mid-career composer of demonstrated talent." Michael Hersch and Jonathan Pieslak were each awarded a $15,000 Goddard Lieberson Fellowship, endowed in 1978 by the CBS Foundation and given to "mid-career composers of exceptional gifts." Philip Lasser received the Walter Hinrichsen Award, an award established by the music publisher C.F. Peters Corp., which secures the publication of "a work by a gifted composer." Anthony Cheung and Yevgeniy Sharlat were each awarded a $15,000 Charles Ives Fellowship; and six composers—Jacob Cooper, Shawn Crouch, Steven Hoey, Robinson McClellan, Justin Messina, and Adam Schoenberg—each received a Charles Ives Scholarship of $7,500, which is given to "composition students of great promise." Further details on each of these awards and this year's winners are available on the American Academy of Arts and Letter's website.
Finally, a Gold Medal, the Academy's highest honor, was awarded to Stephen Sondheim whom Laderman compared to Monteverdi and Babe Ruth. ("What Monteverdi did for opera and what Babe Ruth did for baseball, Sondheim did for the musical theatre.") Various Sondheim songs were performed by organist Dorothy Papadakos along with music by Academy member Louise Talma (1906-1996), in honor of her centenary, prior to the commencement of the ceremonial. In his pre-recorded acceptance speech, Sondheim—who is currently in London for a revival of his Pulitzer Prize-winning musical Sunday in the Park with George—stated that getting such recognition from peers meant so much more to him than most awards which are usually excuses for fundraising events. Although an Academy member since 1983, Sondheim admitted that he "always felt like an intruder" among the composer membership since he is a "songwriter from crass, glitzy Broadway." Sondheim, who earlier this month presented Milton Babbitt with the American Music Center's Founders Award, once again acknowledged his former teacher in his closing remarks.
Perhaps the most poignant part of the 2006 ceremonial was playwright Edward Albee's delivery of the annual Blashfield Address, which even Albee himself acknowledges as "the dreaded Blashfield Address" as it is usually an extremely long speech following nearly two hours of awards. The theme of his address, "Why We Are Here," was the importance of art to humanity. According to Albee, "We are the only animals who make art; our tails fell off and we grew art." And yet, despite the importance of art and the significance of the artists who are chosen to join the Academy (which include 7 Nobel and 84 Pulitzer laureates), Albee lamented that "the people we rightly put up here have less influence in the general public where commercial success is equated with excellence." He warned that our society's overall lack of interest in culture and education has contributed to the growing "retreat from democracy" in our current political climate and that "in a democracy we get what we deserve."
Following the official portion of the afternoon in the Academy's landmark auditorium, attendees proceeded outside for the annual reception, a see and be-seen event for an even wider range of composers and other artists than the Academy's membership. The reception also serves as the opening of the annual exhibition of works by newly elected members and recipients of honors and awards in the Academy's two small galleries. It was great to see scores by Martin Bresnick and Peter Lieberson exhibited alongside a display of books by Paul Auster, and a provocative series of portraits of Alfred Leslie, both also newly inducted Academy members, in the south gallery. Some wonderful color-field paintings by newly inducted Academy member Jules Olitski and 2006 art awardee Merrill Wagner and imposing, larger-than-life "refuse" sculptures by awardee Arthur Simms are on display in the north gallery. The exhibition is free and open to the public for the next two weeks (May 18-June 4 between 1-4 p.m., Thursdays through Sundays only).