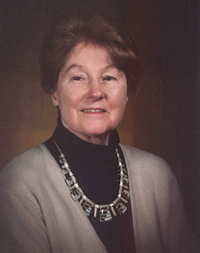 Photo by Alan Mills
For me, an avid dance lover, writing music for dance should be an in-depth collaboration with the choreographer. In the mutually achieved entity neither dance nor music is subservient; the music, however, should be able to stand alone. Initially, I must know the choreographer's musical experience, relationship to sound with movement, communication goals, and the predominant context of the dance. A structured working procedure can then be discussed and established.
An example would be my collaboration with Peggy Lawler, former director of dance at Cornell University.
Peggy possessed an intense musical awareness. Her project, Waiting and Listening, was inspired by James Agee's text describing night sounds in a forest. Responding to her concept of translating the text to dance, including context, structure, duration, and pacing, I heard sounds emerging for woodwinds, strings, percussion. Peggy's movement concerns urged fluidity, merging tones and textures, and extended lines toward a climactic point; she did not want pulse or constricting rhythms. Her structure was 'layered,' combining groups in different tempos, contrasting moods, shadowy flitting figures, sudden bursts of energy; I layered live and synthesized sound. Nature sounds were blended on tape with a synthesized background through which loon wails and owl calls emerged at intervals. Tape and live sound were first used separately, then interwoven, ending with lone loon wails.
Hear a RealAudio sample 

from the tape part of Waiting and Listening (Night Calls)