Columbia University Honors Jonathan D. Kramer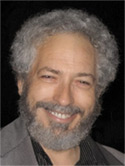 Jonathan D. Kramer
Columbia University has added a section to its website in honor of composer and theorist Jonathan D. Kramer (1942-2004). The site outlines two funds named in his memory: the JDK Memorial Fund, which will provide commissioning funds to a young composer to write and record a composition; and the JDK Legacy Fund, designated to foster the continued performances and recordings of Jonathan Kramer's music, and to carry on the publications of his scholarly works.
The site also provides biographical information, a works list, interviews, and photos of the composer, as well as eulogies from friends and colleagues.
Broken Pianos Make Great Art Projects
Artnet.com reports on the "coolest Chinese art party this season," a.k.a. "The Bunker Museum of Contemporary Art"—basically an island of Kinmen (Quemoy) that has been taken over as the staging ground for exhibitions installed by 18 Chinese and Taiwanese artists and curated by New York-based artist Cai Guo-Qiang. On the talent roster is composer Tan Dun. His installation, Visual Music, has been constructed "inside a large bunker and features old pianos that have been destroyed and reassembled. In the dark spot at the end of the bunker, filled with the music of Beethoven and Bach, a little pyramid made of wooden pieces from a broken piano sits surrounded by three TV sets showing Tan playing and then smashing up a piano."
"It's like life, which is a refrain of resurrection," Tan told Artnet.
Photos of the project are available here.
New Home for JALC Trumpets Jazz Greats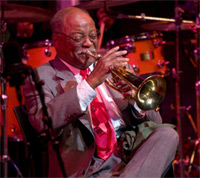 Clark Terry performs at the Ertegun Jazz Hall of Fame induction ceremony to honor inductee Louis Armstrong
Photo by Wire Image, R.J. Capak
The Ertegun Jazz Hall of Fame has inducted its inaugural class of members. They are: Louis Armstrong, Sidney Bechet, Bix Beiderbecke, John Coltrane, Miles Davis, Duke Ellington, Dizzy Gillespie, Coleman Hawkins, Billie Holiday, Thelonious Monk, Jelly Roll Morton, Charlie Parker, Art Tatum and Lester Young.
Located within the new home of Jazz at Lincoln Center, Frederick P. Rose Hall, the Ertegun Jazz Hall of Fame includes a multi-media installation featuring a 14-foot video wall, interactive kiosks, touch-activated virtual plaques, and the great sounds of jazz.
It was named by Jazz at Lincoln Center Board member Ahmet Ertegun and his wife, Mica, in honor of his late brother and Atlantic Records partner Nesuhi Ertegun.
A 72-person international voting panel, which includes musicians, scholars, and educators from 17 countries, was charged with nominating and selecting the most definitive artists in the history of jazz for induction into the Ertegun Jazz Hall of Fame. Criteria for nomination include excellence and significance of the artists' contributions to the development and perpetuation of jazz.
The Hall of Fame opens to the public on October 21, 2004.
Subito Music Welcomes Bill Rhoads & Assoc. as Subsidiary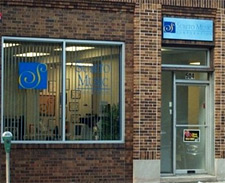 Subito Music Corp. offices
Bill Rhoads & Associates, founded in 2001 as a promotion and business representation firm, has become a wholly owned subsidiary of Subito Music Corporation, expanding Subito's range of services to encompass catalog and works promotion for publishers and composers.
In making the announcement, Bill Rhoads noted that "positive results of the complimentary dynamic between our companies will be immediately evident to our clients in form of enhanced promotional activity and a more flexible and efficient array of services offered to composers and publishers."
Subito Music President, Stephen Culbertson added that the addition "represents the last link in the chain of a wide range of services Subito offers its customers."
Lenny In Focus
Leonard Bernstein: An American Life, an eleven-part documentary series that considers the life and work of Leonard Bernstein, will air on radio stations around the world beginning in October 2004. This upcoming radio event took Steve Rowland six years to produce.
Bernstein's career and life will be explored through the words of Bernstein's own correspondence as well as interviews with more than one hundred people who knew and worked with him.
The series of 60-minute programs is narrated by Academy Award-winning actress Susan Sarandon. Alec Baldwin, Broadway star Maria Tucci, daughter Jamie Bernstein, and Schuyler Chapin, NYC's Cultural Commissioner and Bernstein's record producer and longtime friend, will voice the excerpted text of letters compiled from some 17,000 pieces of correspondence held by the Library of Congress.
John Adams, Marin Alsop, Betty Comden, John Corigliano, Adolph Green, Bobby McFerrin, Hal Prince, Mary Rodgers, Mstislav Rostropovich, and Stephen Sondheim, are among those interviewed for the series.
The eleven programs break down as follows: (1) Bernstein: The Early Years; (2) Twelve Gates to The City (Meeting the Mentors); (3) New York, New York; (4) Tonight; (5) A New Frontier/The Philharmonic Years; (6 and 7) Bernstein: The Conductor; (8) Crossroads; (9 and 10) Bernstein: The Composer; and (11) A Candle Burned At Both Ends.
John von Rhein wrote in Sunday's Chicago Tribune that the program is "must-hear radio, essential listening for those who already know what all the fuss was about, but also essential for a younger generation who never saw or heard him and have only his extensive discography to judge him by."