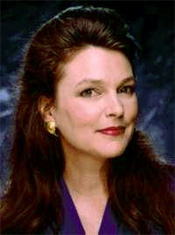 Lorraine Hunt Lieberson
American mezzo-soprano Lorraine Hunt Lieberson died on July 3 at home in Santa Fe. She was 52.
Widely praised by critics and audiences, her superior musicianship and unassuming personality made her a much loved and respected colleague.
Her interests spanned from Baroque repertoire to the contemporary. In 1997, she appeared in the Santa Fe Opera production of Peter Lieberson's Ashoka's Dream. The two eventually married and she continued to perform his work, as well as sing supporting roles in John Harbison's The Great Gatsby and John Adams's El Niño.
She had cancelled a number of appearances in 2005 and '06, and rumors had circulated concerning her continued ill health following a fight with breast cancer several years ago. She kept the details of her situation private, however, and few were aware that her condition had deteriorated so severely.
National coverage: