Based on post-party buzz, it was a great night. The AMC's 2004 Annual Meeting and Awards Ceremony, held May 3 at the American Airlines Theater in New York City, served as both an opportunity to honor the accomplishments of composers and performers in the field and reconnect with colleagues.
A complete list of award winners and background on the event.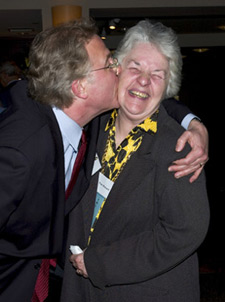 2004 Pulizer Prize-winner Paul Moravec greets ASCAP's Vice President & Director of Concert Music Fran Richard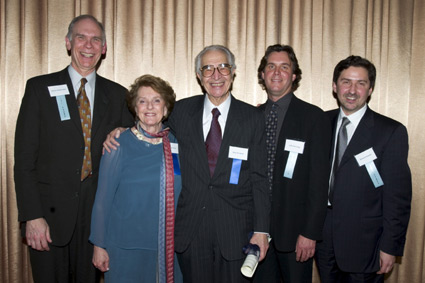 A Night to Celebrate: Incoming AMC Board President James Undercofler, AMC Letter of Distinction recipients Vivian Perlis and Dave Brubeck, AMC Board Chair John Kennedy, and AMC Executive Director Richard Kessler.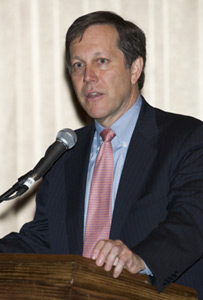 NEA Chairman Dana Gioia expresses his appreciation for the work of American composers and reports on the Endowment's activities to open at the 64th Annual Meeting of the AMC.

Letter of Distinction recipient George Perle, just a few days shy of his 89th birthday, takes the opportunity to make a few jokes. The gathered crowd, including James Undercofler, appreciated the anecdotes.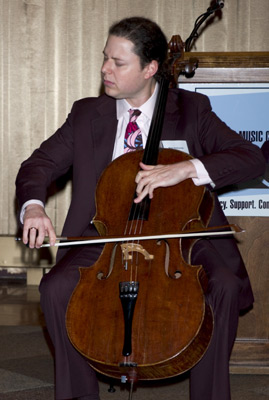 Matt Haimovitz, recipient of the AMC Trailblazer Award, demonstrates his adventurous programming and gets a little political performing Jimi Hendrix's version of "The Star Spangled Banner."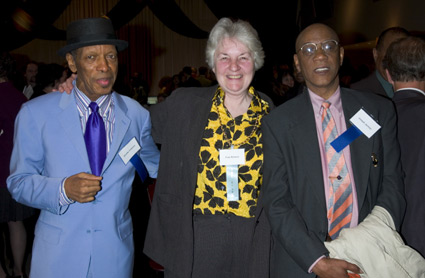 ASCAP's Fran Richard congratulates Founders Award winner Ornette Coleman and Letter of Distinction recipient Joseph Jarman of the Art Ensemble of Chicago after the ceremony.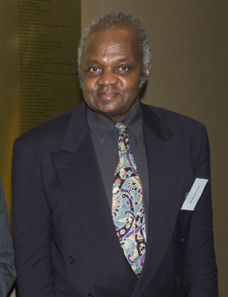 Rediscovered jazz bassist/composer Henry Grimes was on hand for the festivities.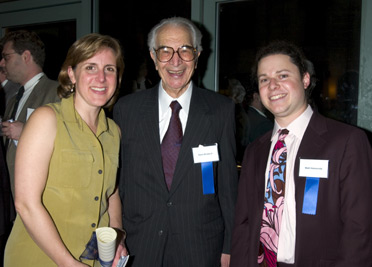 Letter of Distinction honoree Dawn Upshaw catches a moment with fellow honorees Dave Brubeck and Matt Haimovitz.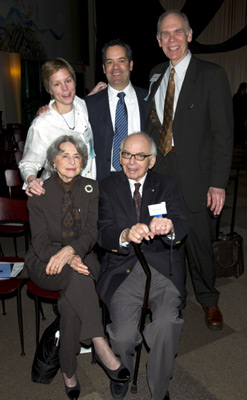 George Perle gets warm congratulations from his wife as well as (at back, l to r) AMC board members Augusta Read Thomas, Matthew Sigman and James Undercofler.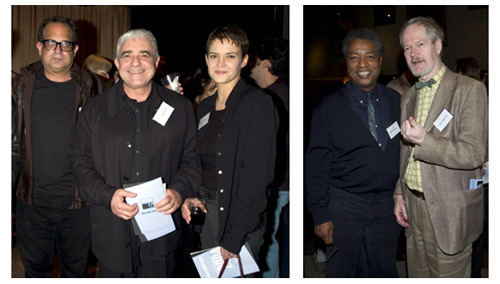 Composers enjoy the post-ceremony reception
(l to r) Carl Stone with Bill Duckworth and Nora Farrell — Alvin Singleton and Ingram Marshall