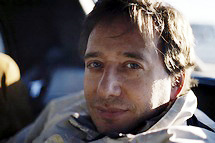 John Zorn
Jazz violinist Regina Carter and saxophonist, composer, and Tzadik Records founder John Zorn are among the 25 new MacArthur Fellows named by the John D. and Catherine T. MacArthur Foundation this morning. Each fellow will receive $500,000 in "no strings attached" support over the next five years.
As per usual, each winner received a surprise phone call alerting them to the honor, an award impressive not only for the size of the check, but also for the cache—it's colloquially known as the "genius grant." The fellows, selected by an anonymous 12-member committee, are recognized for their "creativity, originality, and potential to make important contributions in the future," according to the MacArthur Foundation.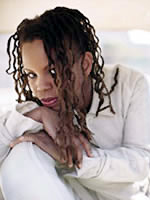 Regina Carter
Based in New York City, Regina Carter, 40, has been recognized for her integration of a wide range of musical styles into the realm of improvisational jazz violin. She has built a remarkable style by combining her conservatory-trained technique with an ear that is open to a diverse range of influences—Motown, Afro-Cuban, swing, bebop, folk, and world music.
John Zorn, 53, has become something of a figurehead in the experimental music scene. He is a profilic composer and improvisator whose career is well documented by his extensive discography. He is also a promoter of the larger community through his record label, Tzadik, and as curator and artistic director of bustling New York City music venues such as Tonic and The Stone.
"There is something palpable about this group of MacArthur Fellows—about their character as explorers and pioneers at the absolute cutting edge," said Daniel J. Socolow, director of the MacArthur Fellows Program. "These are people pushing boldly to change, improve, and protect our world, to make it a better place for all of us. This program was designed for such people—designed to provide an extra measure of freedom, visibility, and opportunity to sustain and nurture their trajectories."