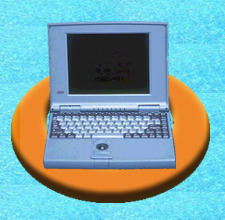 Help it float or let it drown?
Over a month ago, the Librarian of Congress announced his webcasting fee structure decision (entered into the Federal Register today). But far from being the last word, the rate debate rages on while smaller webcasters cry foul and close up shop, fearful of the financial liability.
Throwing out a potential lifeline, the Internet Radio Fairness Act (H.R. 5285) has been introduced into Congress by U.S. Reps. Jay Inslee (D-WA), George Nethercutt (R-WA), and Rick Boucher (D-VA). The bill proposes to make the copyright royalty arbitration process more evenhanded with regard to smaller entities. Complete details are available here.
Inslee explains his position that Congress needs to "support creative and innovative uses for new technology, not drive small Web radio broadcasters out of business with huge fees. We need to refine the current law on digital technology quickly, before more small Web radio broadcasters are forced out of business."
Hilary Rosen, who vocally represents the Recording Industry Association of America's interests, has argued consistently for the higher rates and insists that the recording industry cannot be expected to support the evolution of the webcasting industry. To her way of thinking, if webcasters can pay for rent and staff, then surely they can pay a fair price for their product. At a recent industry gathering in New York she clarified the RIAA's position. "The record industry can never move into the era of multiple revenue streams and offerings for consumers at reasonable prices if we have to subsidize each new business model with below market pricing. If the government wants to subsidize webcasting, let it. We can't afford to."
Her argument does stand up in a discussion of the large corporate webasters such as Clear Channel Communications and AOL Time Warner's service. They likely can handle the fees without blinking. It's the smaller independents (defined in the Internet Radio Fairness Act as those that have less than $6 million in gross revenue) who will feel the crush. During the last round of CARP negotiations, payment was required just to participate in the discussion proceedings. That effectively silenced these same small ventures.
And obviously no one makes money if there are no businesses left who can pay the fee. Nethercutt stands his argument for readjusting the rates on that fact. "No one wins under the current CARP standard—webcasters will close shop, consumers lose access to a wide selection of programming, and copyright holders collect nothing. Our legislation protects small businesses from the onerous CARP ruling, ensuring the continuation of webcasting, and incidentally, creating a long-term revenue stream for copyright holders."
A number of webcasters and concerned parties are advocating for their position on the Internet and encouraging communication with representatives in Congress. S.O.S. (Save Our Streams) has organized specifically on behalf of the education and community stations and runs a growing list of non-commercial stations that have turned off their servers. RAIN, the Radio And Internet Newsletter, has also consistently covered the issue with a pro-webcaster slant. Meanwhile, the RIAA site (recently the victim of a weekend-long denial-of-service attack apparently launched in retaliation for their endorsement of legislation to allow copyright holders to disrupt peer-to-peer networks) and SoundExchange, the unincorporated division of the RIAA established to collect performance royalties in the digital world, have been vocally advocating for the rights of the copyholders. All are encouraging communication with representatives in Congress.
A true concern here seems to be that once again the niche markets like new music will be the losers. Already having all but disappeared from the airwaves because the format is not as commercially viable as pop, talk, etc., the Internet looked like it was the answer, but now that's in serious limbo.
Kevin Shively of Beethoven.com states his position bluntly: "The royalties could put us out of business all together – thereby making one less place to hear any classical music, regardless of whether it is contemporary or from the 'canon'."
Shively had a hand in drafting the Internet Radio Fairness Act with Representative Jay Inslee's office. "We are depending on it, although it is a steep uphill climb, to save Internet radio… I would think—and, as a composer with an M.M. degree in composition myself, I know this to be true—that the Internet is, perhaps, the only viable place as a medium where contemporary composers can get any airplay." Once the host of a contemporary classical show at a college radio station, Shively saw first hand the importance the airplay for labels like CRI, GM Recordings, Vienna Modern Masters, and others.
Though industry reps. like Rosen have painted webcasters as swindlers, Shively counters that most webcasters are not looking for a free ride. "We understand that we will pay performance royalties. We can and will do that, but only if it can be at a rate which allows us to remain in operation and see a viable business model in doing so."
Public Radio operations are the only way to hear classical music and jazz on the FM dial in many areas. If you're worried about losing you favorite NPR programs on the Net, you can relax for the time being at least. The Corporation for Public Broadcasting, working with National Public Radio affiliates, negotiated separate agreements with ASCAP, BMI, SESAC, and the RIAA that excuses them from the CARP rates. Those agreements will expire, however, and these same issues will come back to haunt them as well.
As this debate rages on, it seems to be less and less concerned with art and the protection and promotion of the artist and more focused on the interests of the middlemen. Even the Librarian of Congress noted in his federal filing that he is "troubled by the parties permitting a Designated Agent to deduct 'a reasonable charge for administration' " on top of direct expenses. He also points out that "although the Parties were unwilling to give Performers a right to initiate an audit, they did not hesitate to provide that Performers will be bound by an audit initiated by a Copyright Owner."
The "business" of music is showing itself to be a culture fighting advancing technology and changing business models, yet a skilled protector of its own interests. If only the artists and webcasters could advocate so powerfully for themselves, because ultimately it looks like the new rules of the game are going to be worked out without them.