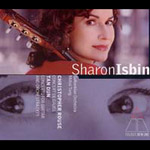 Sharon Isbin
On February 26, 2001, Teldec announced New Line, a new series dedicated to the music of living composers and to world-premiere recordings of significant 20th century works. The first releases are scheduled for May 2001.
On May 15, New Line will release world-premiere recordings of Bang On A Can's Lost Objects: A Transmusicart Project, guitar concertos by Tan Dun and Christopher Rouse, and Luigi Nono's Al gran sole carico d'amore in the U.S.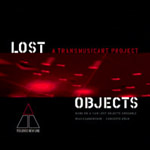 Bang On A Can CD
Lost Objects was commissioned by the Dresden Music Festival and the RIAS Chamber Choir. The piece is an oratorio structured in eleven separate sections, each of which deals differently with the subject of "loss." The texts that are set to music have been drawn from the Talmud, the Torah, and the Old Testament, texts that deal with lost religious rites and commandments; there are also texts dealing with the fates of people who have gone missing, such as the mountain climber George Leigh Mallory, who never returned from his Mount Everest climb in 1924. It is scored for a combination of Baroque instruments (represented by the Baroque ensemble Concerto Kˆln and the RIAS Chamber Choir), rock band, and DJ Spooky, who remixes the musical material.
Tan Dun's Concerto for Guitar and Orchestra (Yi2)

is part of a Yi1 cycle of concerti that comprises Yi0, an orchestral concerto on which he superimposed independent works for solo instruments. His inspiration for the Yi1 cycle is the Yi-Ching, or the Book of Changes, a Chinese philosophical work from the 5th century B.C. In Yi0, the orchestra is "that which already exists;" the solo is the "potential that is to be discovered." In Yi2, Tan's writing for the guitar was influenced rhythmically and melodically by Spanish flamenco music.
Christopher Rouse's Concert de Gaudí

also reveals the influence of flamenco music. The piece is named after the Catalonian architect Antoni Gaudí. "What has always struck me about Gaudí is his quintessentially Spanish combination of surrealism and mysticism, and I strove to include these elements in my concerto," Rouse writes. "I used music that almost everyone would recognize as archetypically Spanish – flamenco – as the foundation for the score," the composer has written. "I then proceeded to 'melt,' 'bend,' 'mist,' and otherwise transform this material into something I hoped would be musically akin to the way Gaudí would like a traditional design and add fanciful and phantasmagoric touches to make it unlike any other's work."
The two concerti represent Sharon Isbin's ninth and tenth commissions. She performs them with the Gulbenkian Orchestra under the direction of Muhai Tang.
New Line has signed two composers to exclusive contracts: Gyorgy Ligeti and the 30-year old German composer Matthias Pinscher. Over the next three years, Teldec will release five CDs of the senior composer's works under the title "The Ligeti Project," concentrating on a broad representation of his music and picking up the project where Sony Classical left off. The first release includes his Piano Concerto, Melodien, Chamber Concerto and Mysteries of the Macabre. Pinscher's first recording, made with the NDR Orchestra under the direction of Christoph Eschenbach, includes Hériodiade ≠ Fragmente, music from Thomas Chatterton, and Sur "Départ." The discs of Ligeti's and Pinscher's music will be released in the U.S. on June 15, 2001.

Arthur Moorhead
photo by Larry Busacca
"Since we've passed into the 21st century, there is this feeling that [in order to be] a company that artistically means something, you can't just constantly document the past," commented Arthur Moorhead, Vice-President of Associated Labels at Atlantic Records, Teldec's parent company. "Museums have exhibitions of an historical nature, [but they also] go out on a limb and exhibit artists who are not yet established. Increasingly in our business, to be taken seriously as an artistic entity, you've got to be able to address the music of our time and the music of the future."
Moorhead credits Martin Sauer, the President of Teldec, with the vision that has made New Line possible. "His commitment to living composers is driving this series," Moorhead commented. "I don't think that anyone thinks that this music is going to find its way to a mainstream audience. But composers, Martin [Sauer], and people at Teldec believe that these are recordings that people will listen to 50 years from now." He admitted that a series of this kind presents "a real challenge for those of us who are judged on what kind of business we run. We're going to do the best that we can to produce [the recordings] and market them."
Marketing contemporary music, according to Moorhead, is not that different from marketing early music, something he has had experience with in the form of Teldec's Das Alte Werk series. "We could be reaching as few as three or four thousand people," he explained. "We can't expect to run a full-page ad in Time and have any impact. [Our listeners are] people who listen to NPR, read The Utne Reader, are web-savvy." He finds it interesting that early music listeners are frequently also new music listeners.
New Line's function as a series will make it easier to market than the occasional "un-affiliated" new music release, Moorhead explained. "This is Teldec's first concerted effort to present a real contemporary music series, both in terms of the underlying concept as to what kind of pieces to record, and in terms of packaging." They are targeting an audience of 2500 to 5000, using what Moorhead calls "traditional elements of brand marketing, albeit on a smaller scale." He hopes to create a positive kind of "brand recognition" for New Line among new music listeners. There are enough releases "in the pipeline," Moorhead stated, to keep the series going for at least a couple of years.
One additional and little-publicized fact about New Line that may contribute to its success is the release of each recording into DVD-Audio format. The Bang On A Can Lost Objects recording, for instance, will be released onto DVD in the fall of 2001. Moorhead does not anticipate simultaneous CD/DVD-A releases for another two years, in keeping with the behavior of the rest of the industry.