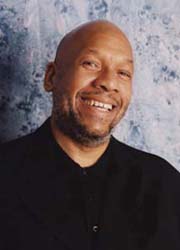 Willard Jenkins
The arguments have raged long and strong about what has over the last two decades been referred to as the institutionalization of jazz. While some argue in favor of this evolution of jazz onto the concert stage, into museums, and onto the archival stacks of various institutions, others see it as dangerous to the continued evolution of a living, breathing, and constantly advancing art form. Regardless of opinion, jazz has most assuredly found its place on the concert stage.
Given the constant state of flux of live music nightclubs, and the fact that there are so few actual listening rooms left in this country, if we are to experience live jazz by major artists in the future, it will be mainly in the concert hall. The concert stage is home to jazz festivals around the world, the place where the music will be readily exposed to the next audience. At the leading edge of this phenomenon, particularly in our larger urban centers where jazz has always been more of a presence than in suburban or rural burghs, are not-for-profit presenters, in many cases those which formerly concentrated on the so-called classics (symphonic and chamber music, ballet and modern dance, legitimate theater); over the last decade plus these presenters have been increasingly joined by major orchestral institutions such as the New York Philharmonic, Los Angeles Philharmonic, the Cleveland Orchestra, and the Chicago Symphony.
When Alina Bloomgarden launched the Classical Jazz at Lincoln Center series in 1987, during what was typically downtime for Lincoln Center and recruited trumpeter-composer Wynton Marsalis as the series artistic director, it's doubtful even she envisioned the impressive and influential arc of what became Jazz at Lincoln Center in 1991 and then a Lincoln Center constituent organization in 1996. [Ed. Note: On June DATE?, JALC's President and CEO Hughlyn F. Fierce announced the appointment of Derek Gordon, a 12-year veteran of the John F. Kennedy Center for the Performing Arts, as JALC's new Executive Director, effective August 1, 2004.] This October JALC launches its unprecedented new center for jazz in the sparkling new Time Warner world headquarters at Columbus Circle in midtown Manhattan. The 100,000 square foot Frederick P. Rose Hall will include two concert halls—Frederick P. Rose Theater and The Allen Room; Dizzy's Club Coca-Cola; the Irene Diamond Education Center; the Louis Armstrong Classroom; the Ertegun Jazz Hall of Fame and numerous other multi and single use rooms and offices.
Last March I took a hardhat tour of the construction site, arriving late morning amidst the dust of a beehive of creativity: lifts, scaffolding, drilling, hammering, pounding, punching, and sundry applying and installing; the beeps and baps of construction. Under the animated, authoritative guidance of Walter Thinnes, Vice President of Rose Hall, the tour was quite inspiring. The project centerpiece, Rose Theater, will be the first-ever concert hall with acoustic specifications set expressly for jazz, yet adjustable to accommodate Lincoln Center's other disciplines. The exacting acoustic specifications were undertaken by a team of top acousticians who formed a partnership expressly for this project called Sound of Jazz.
There is a 4-inch separation between Rose Theater and the rest of the building, called "box-in-box" construction. The Rose Theater building sits on polyurethane pads atop the adjoining building. This separation extends all around the audience area and the performance area so the hall is totally isolated. The pads prohibit any vibration from one building to the next, so you won't hear or feel any subway rumblings from the lines which converge under Columbus Circle. The farthest seat from the proscenium is 85 feet, encompassing three levels of seating including box seating on each level. Sound mixing capabilities will allow sound technicians to hear exactly what the audience hears, which is quite unique. Rose Theater will seat 1,231 and will feature 360 degree surround seating. The theater is capable of being transformed to a proscenium configuration for a full opera, theater, or ballet production in a relatively short time.
With its spectacular 50 x 90 foot glass window stage backdrop overlooking Manhattan, the 540-seat Allen Room will not have the same pristine acoustic setting as its big brother, the Rose Theater, but it too will have considerable aesthetic charms. The Allen, with Greek amphitheatre-style seating, affords the audience a marvelous view of the artists amidst the cityscape. It too is a multi-purpose room which can morph into a supper club for cabaret or theater performances with dining.
Dining is a major consideration at Dizzy's Club Coca-Cola (the soft drink maker paid $10M for the naming rights). While the Rose and Allen halls will be available to Lincoln Center's other constituent disciplines, Dizzy's Den will be a sumptuous club dedicated to jazz. As Thinnes exclaimed: "People can come to the building, do some shopping [in the Time Warner center mall below], eat a very expensive meal, then come up to hear some jazz. But we'd have a more reasonable meal waiting for you at Dizzy's Club, with food that is evocative of the birthplaces of jazz: New Orleans, Memphis, St. Louis, Chicago…" If you know Marsalis you know he appreciates a tasty repast, so the importance of Dizzy's food policy can't be overstated. The Harlem concern Spoonbread Catering is consulting on the menus in an effort at keeping it real. "Wynton wants authentic jazz and authentic southern cuisine to meet at Dizzy's," suggests my intrepid guide.
The club's bookings will reflect Wynton and JALC artistic facilitator Todd Barkan's sensibilities – essentially the JALC concert hall menu on a smaller scale. The club will feature two primary sets per night: 7:30 and 9:30 p.m. with a "Hang" set after 11. Their goal is for this club to be the hang-out spot for jazz musicians from all over the city, perhaps renewing the kind of musicians' hang ambiance once found at Bradley's. Artists will perform on the Dizzy's stage on a 365-day basis; Tuesday-Sunday featuring professionals and Monday night designated Family Night, with student performers, many likely drawn from the affiliated jazz program at Julliard. The club will seat 140, with a bay window treetop view across Central Park.
The new center will officially launch with an October 18 grand opening, and besides the jazz and other art forms JALC will program there and the various Lincoln Center Inc. presentations, the Rose and Allen facilities will be available for rentals across the spectrum. One of the benefits of this being the dream realization of a working musician will be the comfy amenities afforded the musicians. The view from the musician's lounge is equally spectacular as those of the Allen and Dizzy's Club.
Even the most curmudgeonly critic would be hard pressed to come away unimpressed. But New York is not alone in this level of jazz institutionalization. Clear across the country, in Los Angeles, there are very interesting new developments, in this case, spearheaded by the Los Angeles Philharmonic.
Last year when the Los Angeles Philharmonic Association opened its gleaming new, Frank Gehry-designed Walt Disney Concert Hall, with its 2,265-seat Concert Hall Auditorium and smaller Roy and Edna Disney/Cal Arts Theater (REDCAT), they made a savvy move, naming stellar jazz vocalist Dianne Reeves the Creative Chair for Jazz. Jazz programming at Disney Hall launched with the Keith Jarrett–Gary Peacock–Jack DeJohnette Trio; a program called Visions of Jazz with Reeves, pianist-composers George Duke and Billy Childs, and the L.A. Phil; the Lincoln Center Jazz Orchestra; and Herbie Hancock's Gershwin program. I asked Reeves recently about her tenure at the new facility. "I accepted [the position] because I was truly excited by the possibilities. It's an honor and great challenge for me to be at the helm of building a strong foundation for jazz at what is among the preeminent cultural organizations in the world," Reeves beamed. "My primary responsibility is to create a program that promotes a greater understanding of and exposure to jazz. This is largely achieved by programming the performance season at both the Disney Hall and the Hollywood Bowl. In addition I am involved in the programming of commissioned works, the education and lecture series, as well as the outreach program to music schools in the greater Los Angeles community."
Given her busy touring and recording activities, how do these duties dovetail with her career? "These responsibilities are the perfect progression in my career. It provides me with an amazing opportunity to put my ideals into practice. I now have a palette which is larger than my own abilities as a musician," she modestly says. "I can now create a place that's bigger than my own stage to assist in the furtherance of the art form which was so generously handed down to me by so many others." Reeves takes an expansive view of jazz. "Jazz is much broader than most people are aware. I've heard so many folks tell me that they don't understand jazz when in fact they're using the term jazz to describe a specific conception of jazz, a narrow view of the broad spectrum. So one of my concerns is to make the public aware that there is so much jazz, so much that can speak to them as individuals."
Expanding on this sense of "mainstreaming" jazz and making it friendlier to a broader audience spectrum, Reeves is thinking beyond the performance stage. "One pet project is information-based. I would like to assist in creating an awareness of the great non-musical artists that inspired some of the most famous jazz musicians. I also wish to explore where jazz intersects with the worlds of dance and poetry." Stay tuned; given the impressive expanse of Dianne Reeves' own discography and musical interests, Disney Hall will likely soon occupy a major destination on the jazz map.
In the Great Midwest the Chicago Symphony has been a leader in transforming "classical" centers into welcome venues for jazz. Eleven years ago they engaged Penny Tyler, who has run jazz clubs and been a major force behind the Chicago Jazz Festival for more years than even she cares to remember, to program jazz at Ravinia, the orchestra's suburban-based summer home. Two years later Tyler's responsibilities broadened to include the downtown Symphony Center. As she recently explained it, "they had begun a Festival [at Ravinia] two years before I arrived and it was booked by Gerry Mulligan. When I came in it was reduced from eight days to four and featured multiple acts rather than one group each night. This gave it more of a festival feeling. Ravinia had always presented jazz, but spread out on nights through the summer season.
"Four years ago we started an educational program in connection with the festival," Tyler continued, echoing the cornerstone jazz education pursuits of both JALC and the new program at Disney Hall. "Fifteen students are brought in to spend a week with us, tutored by James Moody, Nathan Davis, Danilo Perez, Rufus Reid, and David Baker. They are selected by the instructors and encouraged to bring their own compositions; they also perform at the festival. This component is a result of the interest in the festival and jazz. Symphony Center, the CSO's home in the fall, winter, and spring, has also presented jazz but before 1993 the programs were presented by outside organizations or rentals. An in-house series was formed and has been going strong and in the black for 11 years; it's a 10-concert series from October to June.
"In both venues management has encouraged the presentation of jazz and has been rewarded with and impressed by the response of the public. This has brought in a new audience to both locations." Such is obviously the result of Penny's liberal programming, ranging from Oscar Peterson, Dave Brubeck, and Marion McPartland, to musical director Ramsey Lewis, to Roy Hargrove's RH Factor, Medeski, Martin & Wood, and strains of Latin Jazz. "We try to have something for every age group, constantly attempting to bring in a younger audience as well as those well-versed in jazz."
Engaging noted jazz men and women to curate a jazz concert series spread to Philadelphia when the Kimmel Center appointed the superlative pianist-composer Danilo Perez, a busy man who must have a couple of clones running around on the road. Who else has time to lead his own band, work with the award-winning Wayne Shorter Quartet, the Roy Haynes Trio, teach at the New England Conservatory of Music, Berklee College of Music, and the Puerto Rico Conservatory of Music, let alone wear the hat of Cultural Ambassador for his native Panama? In 2003, Danilo curated an auspicious series dedicated to one of his heroes: Dizzy Gillespie. The 6-program series celebrated Dizzy with performances by such auspicious artists as Kenny Barron, Mulgrew Miller, James Williams, Randy Weston, Janis Siegel, Luciana Souza, Paquito D'Rivera, Claudio Roditi, David Sanchez, and Perez himself.
Coming up this fall will be Kimmel Center performances by such titans as Ornette Coleman, Sonny Rollins. McCoy Tyner, and more. So if you ever wonder what happened to that dear, old, smoky jazz club where you once went for jazz, it grew up and is becoming increasingly institutionalized; and for many, that's a good thing.