In which we ask none of the big questions, but address a few of the little ones.
Photo of the Week:
Go ahead—set your drink on it.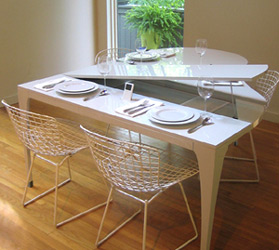 The "Concerto Table" doubles as a dining surface and an iPod docking station (speakers are stashed under the lid, keyboard holds the cutlery). No coaster required.