Photo of the Week:
Wading Through the Noise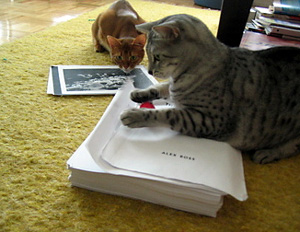 Alex submits a 250,000-word draft of his book on music of the 20th century to the house critics. Consider it the CliffsNotes version; listening for yourself will take considerably longer.
Seriously. It was. And though we may only have ears for the music, that's only after it's been filtered through the drugs, the critics, the culture, and own our personal computers.