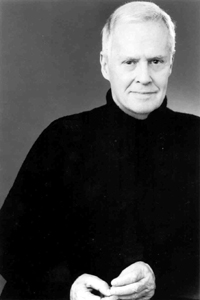 The Curtis Institute of Music will celebrate the music of Ned Rorem during a weeklong festival called Roremania
Photo courtesy the Philadelphia Music Project
Philadelphia is a city steeped in U.S. history. It was where the Declaration of Independence was signed, was home to Benjamin Franklin, and served as the capital city of the new republic from 1790 to 1800. In many ways, Philadelphia has never quite been able shake this reputation and for a longtime their classical musical scene, like their tourist attractions, was deeply rooted in the past. But with the aid of the Philadelphia Music Project, one of the many arms of the Pew Charitable Trusts' Culture Program administered by the Settlement Music School, new and exciting concert music has diversified options for concertgoers throughout the five-county Philadelphia region.
The 2003 Philadelphia Music Project awards distributed $780,000 to 16 non-profit arts organizations, resulting in 15 commissions and performances of works by composers such as Jane Ira Bloom, Uri Caine, Andrea Clearfield, Richard Danielpour, Tiyé Giraud, Kamran Ince, Gerald Levinson, Nicholas Maw, Ikue Mori, James Primosch, Ned Rorem, and Maurice Wright, many of whom are in some way connected to Philadelphia. And while many recipients have won a PMP award in the past, 4 of the 16 organizations are first-time winners: The Philadelphia Chapter of the American Harp Society, Montgomery County Community College, the Philadelphia Museum of Art, and the Sedgwick Cultural Center.
In total, funded proposals will yield 125 events. In addition to the 15 commissioned premieres, there will be one world premiere of a new work, 3 US premieres, and one regional premiere plus 15 radio broadcasts; 27 residency and educational activities; and over 100 public performances encompassing 78 new music, 13 chamber music, 40 orchestral music, three choral music, eight world/folk music, 10 jazz, three early music, and 23 musical theatre, as well as five opera performances. The 2003 PMP Awards will benefit 240 local artists and 350 guest artists and reach over 108,000 audience members in the five-county region. A complete list of organizations and descriptions of their projects follows below.
The recipients were chosen from a pool of 32 applicants and awards amounts ranged from $2000 to $160,000. Charged with selecting the recipients was an eight person panel of artists and administrators including Emil Kang, executive director of the Detroit Symphony Orchestra (panel chair); Carmen Balthrop, soprano, associate professor of voice and opera at the University of Maryland; Michael Cain, jazz pianist and professor of piano and improvisation at New England Conservatory; Karen Chester, director of Merkin Concert Hall; Robert Garfias, ethnomusicologist and professor of anthropology at the University of California at Irvine; Mark Kausch, manager of classical and cultural programming for Public Radio International; Robert Porco, director of choruses for the Cleveland Orchestra; and Joan Tower, composer and professor of music at Bard College.
As PMP music director Matthew Levy points out, the awards are about more than simply commissioning new works. "These awards demonstrate PMP's commitment to a broad vision of artistic innovation, not only supporting the creation and presentation of new work, but also helping to sustain important historical traditions, encouraging interdisciplinary collaborations, and celebrating the contributions of a number of America's most important living composers.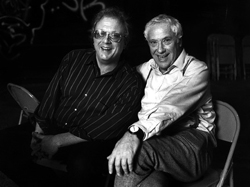 The Prince Music Theater will present a retrospective of the collaborative work of William Bolcom (left) and Arthur Weinstein(right)
Photo courtesy the Philadelphia Music Project
"PMP's grants enable organizations to realize artistic programming visions at a scale that might not otherwise be possible," he continues. In addition, the awards are often used to guarantee the general health of the organizations. Levy was most excited about three artist-centered projects that the PMP will be supporting through the 2003 awards. The first is a two-week festival hosted by the Curtis Institute of Music celebrating the music of Ned Rorem called Roremania, which will include performances and panel discussions. The Prince Music Theater will mount a retrospective of the operatic and theatrical work of William Bolcom and Arnold Weinstein, featuring a revival of Casino Paradise, concerts of their opera and cabaret works, and additional performances and master classes. Levy also highlights the multimedia production of Terence Blanchard's music for Spike Lee's films at the Mann Center for the Performing Arts hosted by Lee himself.
According to Levy, these three events, "embrace a variety of genres, target a remarkable range of audiences, and will attract significant attention to Philadelphia as one of the nation's most vibrant music centers."
And that is ultimately the goal of PMP: to revitalize the music community in Philadelphia by providing an environment in which artists have the resources to fully realize their goals. Since the project's inception in 1989, PMP has funded 162 projects through contributions totaling $6,819,650. And as Levy points out, "In the current economic climate, where presenters may be inclined to turn toward conservative programming, PMP's support is more vital than ever in energizing the community and enabling organizations to present substantive, adventurous musical works that stretch the bounds of their missions."
Philadelphia Music Project 2003 Grant Recipients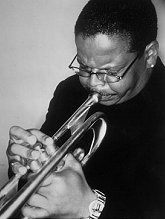 Terence Blanchard's music for Spike Lee films will take center stage at the Mann Center for the Performing Arts
Photo courtesy the Philadelphia Music Project
Academy of Vocal Arts, $51,345 to support a concert presentation of Puccini's rarely performed opera Edgar. With this performance—a regional premiere for Philadelphia audiences—AVA, joined by the Chamber Orchestra of Philadelphia, will make its debut in the Perelman Theatre at the Kimmel Center for the Performing Arts, with an additional performance in Centennial Hall at the Haverford School. The project also includes a radio broadcast over WRTI-FM and outreach performances for local middle and high school students.
Philadelphia Chapter of the American Harp Society, $2,000 to commission a new work by Philadelphia composer James Primosch for the Jubal Trio (harp, flute, and voice). The commissioned work will be a set of arrangements of sacred tunes: "How Can I Keep from Singing," "Be Thou My Vision," and "What Wondrous Love is This?" The world premiere will be presented at the national conference of the American Harp Society held in Philadelphia in June 2004.
Annenberg Center for the Performing Arts, $80,000 for Beyond Belief:A Celebration of Gospel Music, featuring a three-concert series that will pair nationally renowned gospel soloists and choirs (Pastor Hezekiah Walker and the Love Fellowship Choir, Dottie Peoples, and Wilmington Chester Mass Choir) with local artists (the Brockington Ensemble, Freedom Choir of Philadelphia, Tamika Patton, and the David Winslow Singers). The ensembles will perform in residencies and outreach services at West Philadelphia's Drew Elementary School and University City High School and offer workshops with local church gospel choirs. Dr. Carol Muller, ethnomusicologist and program director for Penn's 2003-04 Humanities Forum "Belief," will develop public academic programs to coincide with the gospel music series, and her students will solicit oral histories from participating artists and choirs as part of their coursework.
Curtis Institute of Music, $80,000 to present Roremania, a festival celebrating the 80th birthday of renowned composer and Curtis alumnus Ned Rorem. A two-week series of events will begin on Mr. Rorem's birthday (October 23, 2003) and conclude on November 7th. The festival includes a performance of his song cycle Evidence of Things Not Seen; a retrospective of his songs by students in the Curtis Vocal Studies Department; an all-Rorem chamber music recital featuring performances by Curtis faculty members, including Jeffrey Khaner (flute), Richard Woodhams (oboe), Elizabeth Hainen (harp), and Hugh Sung (piano); and a panel discussion with Mr. Rorem and his former composition students. The festival will culminate in two performances of Mr. Rorem's opera Miss Julie in the Perelman Theatre.
Mann Center for the Performing Arts, $50,000 to present a multi-media production of music by Terence Blanchard featured in the films of Spike Lee. Performers will include Angélique Kidjo, Floetry, Musiq SoulChild, and Angie Stone with a jazz ensemble and chamber orchestra. The event, which will be hosted by Mr. Lee, will also feature a specially designed projection of images from Lee's films.
Montgomery County Community College, $23,500 to support performances by the Ron Carter Ensemble and the String Trio of New York that will explore the commonalities between jazz and classical music and bring together these musical idioms and their historically divergent audiences. The String Trio of New York will present a program of both contemporary and classic jazz compositions. The Ron Carter Ensemble's program will focus on repertoire by Bach. The project also includes lecture/demonstrations on improvisation and the history of jazz, and a panel discussion with Jill Pasternak and Jack Buerkle, the hosts of WRTI's "Crossover," followed by a subsequent broadcast.
Philadelphia Classical Symphony, $60,000 over two years in support of Composer Connections, a program that brings together Philadelphia-based composers and performers as partners in the creation and performance of new concerti specifically written for underused solo instruments. Maurice Wright and Andrea Clearfield will compose works for Nitzan Haroz (trombone) and Angela Zator Nelson (percussion), respectively. These works will be integrated into thematically unified programs designed to educate listeners about the solo instrument and the ways composers have historically addressed their idiomatic qualities. The project will include two residency programs at the Shawmont School (a magnet school for music) and the High School for the Creative and Performing Arts in downtown Philadelphia.
Philadelphia Folklore Project, $30,000 to support residencies and performances by local traditional artists Mogauwane Mahloele (South African BaPedi songwriter and performer), Tito Rubio (flamenco guitarist), and John Wilkie (West African and Afro-Cuban drummer). Artists will conduct 18-week residencies at PFP's new venue, develop new repertoire in their respective traditions, and offer public performances.
Philadelphia Museum of Art, $30,000 to expand the Friday Jazz Series to feature four performances by jazz artists whose work integrates various musical and cultural influences: Omar Sosa (Cuba), Richard Bona (Cameroon), Brave Old World (Eastern European klezmer), and Luciana Souza (Brazil).
Philadelphia Orchestra, $160,000 over two years to support performances of 11 works by living composers, including four world premiere commissions by Gerald Levinson, Ned Rorem, Richard Danielpour, and Nicolas Maw; the U.S. premieres of works by Oliver Knussen, Hans Werner Henze, and James MacMillan; and Philadelphia Orchestra first performances of works by John Corigliano, Jennifer Higdon, Roberto Sierra, and John Adams. Performances will feature renowned guest artists Thomas Hampson, baritone; Joshua Bell, violin; Andrés Cárdenes, violin; and Vadim Repin, violin; and guest conductors Roberto Abbado, David Robertson, Oliver Knussen, Marin Alsop, Simon Rattle, and Charles Dutoit.
Piffaro, $30,000 in support of The Holly and the Ivy, a fully staged and costumed production based on texts and music of 15th and early 16th century English carols modeled after early Tudor "entertainments" of the 16th century. Guest artists include Laura Heimes (soprano), Paul Shipper (voice, lute), Christa Patton (harp, winds), and Mark Jaster (actor).
Prince Music Theater (American Music Theater Festival), $80,000 to mount a retrospective of the opera and theater work of William Bolcom and Arnold Weinstein as part of the American Music Theater Festival's 20th anniversary celebration in Spring 2004. The Bolcom/Weinstein celebration will feature a theatrical revival of Casino Paradise (American Music Theater Festival world premiere, 1990), starring Joan Morris; a concert of their operatic work (McTeague and A View from the Bridge), which will include a sneak preview of Bolcom's newest work, Idiot's Delight (world premiere scheduled for 2005), featuring Joan Morris and Timothy Nolen with William Bolcom at the piano; and a cabaret of Bolcom and Weinstein songs, including The Last Lousy Moments of Love. The retrospective will also include master classes on composition by Bolcom and Weinstein, and on cabaret and opera performance by Morris and Nolen.
Relâche, $30,000 to commission new works by composers Tiyé Giraud, Ikue Mori, Kamran Ince, and Uri Caine to be performed on the ensemble's 2003-04 concert series, Future Sounds. The series follows an intercultural exchange thematic framework, with elements of inter-disciplinary collaboration that include improvisatory dance by Phrenic New Ballet in Uri Caine's work. Each program will be co-curated by the commissioned composer and performed twice in Philadelphia. Tiyé Giraud, Ikue Mori, and Uri Caine will appear as guest artists with the ensemble.
Sedgwick Cultural Center, $20,655 to support Unexpected Light, which brings together the jazz quartet of Jane Ira Bloom and lighting designer James F. Ingalls for two concert performances in which the interactions of music and light create a new improvised work. Bloom will conduct a residency session on improvisation with the Sedgwick Cultural Center's Teen Jazz Workshop, and Bloom and Ingalls will hold a panel discussion on interdisciplinary art practice with members of the community and theatre and music professionals.
SRUTI, the India Music and Dance Society, $22,500 to present performances by Kadri Gopalnath, the only saxophone player in Indian classical music, accompanied by Avasavala Kanyakumari (violin) and Thenkanikottai Mani (thavil); and Ali Akbar Khan, one of the pioneering figures in introducing Indian music to the West, on the sarod, accompanied by Alam Khan (sarod), Swapan Chaudhuri (tabla), and Manik Khan (tanpura). SRUTI will also present lecture/demonstrations by Geetha Ramanathan Bennet (vina) and Trichy Sankaran (mridangam) on melody and rhythm, respectively, in Indian classical music.
Strings for Schools, $30,000 for a performance featuring Latin jazz artists Paquito D'Rivera and Giovanni Hidalgo alongside Strings for Schools roster artists John Blake, Jr. and Marlon Simon, with Simon's band, the Nagual Spirits. The main concert will be presented at a downtown venue, with an additional performance held at a high school located in the Hispanic community and a student workshop at the Asociación de Músicos Latino Americanos.