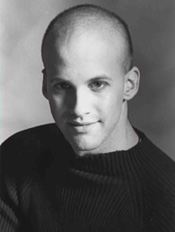 Thaddeus Squire
Where are the venues for new music in Philadelphia? Good question.
To discuss the lack of venues for the contemporary performing arts in Philadelphia at the moment is—literally—a monumental irony. December 15 marks the opening of the Regional Performing Arts Center (a.k.a. RPAC—no relation to NJPAC), Philadelphia's newest, largest, most anticipated, celebrated, and problematic of public performance venues, or, more precisely, collection of performance venues.
Philadelphia's continuing effort to maintain its position as one of this country's premier cultural centers has been hindered perennially by the troubling lack of venues for the contemporary performing arts. Three aspects frame the discussion of the current problem of locale: the kind of venue, (determined by who controls it), its location and outfitting, and the venue's broader aesthetic identity. The kinds of venue break down roughly into four categories: venues run by RPAC (its new presence places it into its own category), venues run by educational institutions, venues run by presenters, and "alternative" venues. The following is a tour of these venue categories, outlining the problems and potential promise for each and what these mean for new music in Philadelphia.
Following a long history fraught with controversy, politics, and the sensational application of $265 million, RPAC now stands nearly complete on Philadelphia's Center City landscape. It will certainly bring something substantial and positive to the city's cultural life, however, most of the local performing arts community is not yet sure exactly what that will be. We all hope that the hype will not prove to be hubris. To understand the current problems and challenges faced by RPAC, and why it may or may not become Philadelphia's center for the new, a bit of background is needed.
The Philadelphia Orchestra has desired a new concert hall since 1908, owing to the famously poor acoustics of the Academy of Music, which was built in 1857 on an opera house model. While most have agreed through the years that the Fabulous Philadelphians deserve better than the dead and dusty sound of the old Academy, the city has maintained a long love affair with its new-world La Scala. Consequently, the argument of acoustic improvement alone has never inspired the local philanthropic community to back the plans for a new orchestra hall championed in past decades. The penultimate campaign by the Orchestra, which ultimately led to the creation of RPAC, was undertaken during the music directorship of Riccardo Muti (1980-1992). Famed local architects Robert Venturi and Denise Scott Brown designed a new hall to be placed just blocks from the Academy on Broad Street. An ambitious capital campaign commenced, but the Orchestra failed to raise sufficient funds, and the project foundered.
This is where the story gets complicated. The Orchestra ceded the campaign for a new concert hall over to City Hall and the charismatic leadership of Mayor Edward G. Rendell, whose administration brought about positive developments in urban renewal, cultural growth, as well as tourism and commerce for Philadelphia. The mayor was able to muster the support of the governor's office of the Commonwealth of Pennsylvania with the creation of bold new "branding" corporation, the Avenue of the Arts, Inc., led by his wife the Honorable Marjorie Rendell and charged with the mission to consolidate and revitalize South Broad Street as the de facto arts center for the region. The new performing arts center, along with the historic Academy of Music would be the centerpieces of this project. This new consortium, along with local developer Willard G. Rouse III, took on the project with renewed verve, and the enthusiasm and money began to flow once more. The only catch was that if the city and commonwealth were to make this new venue their project, the facility could no longer belong to the Orchestra alone. What had long lived as a private campaign of the Philadelphia Orchestra Association, was now a public works project, which introduced new cultural politics and massive identity challenges.
After the conversion, the project was quickly christened with the public works moniker Regional Performing Arts Center. RPAC, as a private corporation, was responsible for raising the money for the construction of the new performance venue and for the renovation of the old Academy of Music, which RPAC now administers. RPAC's new facility, named the Kimmel Center for chief patron and clothier Sidney Kimmel, was designed by architect Rafael Viñoly and built in three years. RPAC now administers two separate buildings, one old and one new, encompassing four different venues, all with different names. The Kimmel Center includes Verizon Hall (2,543 seats), which is the Philadelphia Orchestra's "new home," the Perelman Theater (651 seats) and a black-box theater (née The Innovation Studio). The Academy of Music, located just down the street, contains the fourth venue. Add to this branding and identity nightmare eight official "resident" companies—The Philadelphia Orchestra, the Pennsylvania Ballet, the Philly Pops, the Chamber Orchestra of Philadelphia, the Philadelphia Chamber Music Society, Philadanco, American Theater Arts for Youth and the Opera Company of Philadelphia—and you have a complicated logistic, artistic and institutional mess to clarify for a local general public that is historically resistant to change.
The identity problems that have arisen over the two geographically separate houses, their various spaces and the "big-brother" parent organization (RPAC) are enormous. Marketing and PR efforts have failed to clarify much. The public is still not certain of where their favorite companies are going to perform, and, as I have been asked a hundred times, "What is going to happen to the Academy?" At this late date, it is surprising that such questions still exist in the public mind. Even following the project's final transformation, the Orchestra's millennial venue quest has deeply colored the mission and identity of RPAC. In a dangerous and perhaps unwitting bow to the Philadelphia Orchestra's failed quest, The Kimmel Center has been consistently portrayed as principally belonging to the Orchestra, yet it still must share the Center equally with the other resident companies. This marketing move continually threatens to suggest that the other resident companies are somehow second rate and not worthy of quite as much shrift, despite their premier artistic standings. In addition, RPAC will be running its own programming, which this season features a motley assortment of recycled Carnegie Hall headline acts—all from out-of-town. There is no indication of who exactly has assembled this programming, but if RPAC is to operate also as a presenter and not just an administrative organization, the future will be tough without a respected (or simply identifiable) artistic director at the helm.
So, how does new music fit into this? RPAC has been aggressively marketed and sold under the heady rhetoric of the new as "state of the art," "modern," "innovative," and the apotheosis of all things contemporary and good. Ironically, there is only one contemporary performing group (Philadanco) among its eight residents. The remaining resident groups are almost strictly classical companies, with each giving the customary occasional nod to the contemporary in their programming. To the question, "Where's the new music?" the answer is, "Not at RPAC." As custodians of contemporary music tend to be smaller organizations, such as the Relâche Ensemble, Network for New Music, and Orchestra 2001, the rental costs for RPAC leave self-presenting out of the question. Before being subsumed by RPAC, the Academy was already long-renowned as one of the most expensive venues in the country. Our new center has now beaten this record. Rental fees were set prohibitively high even for the Orchestra, owing to tremendous earned revenue needs in creating RPAC's first general operating budget. To illustrate the magnitude of the issue, emergency aid was recently furnished to the resident companies by The Pew Charitable Trusts, local philanthropist H. F. (Gerry) Lenfest, and the Annenberg Foundation to ensure that the new rental fees would not bankrupt the tenants.
Though RPAC is an impressive-looking edifice containing state-of-the-art acoustic engineering, the venues themselves are still fairly conservative and subdued in appearance, flexibility, and function. Also, the center's general image has already been colored heavily by its predominantly classical resident companies, making the facility not immediately brand-ready as a contemporary arts location. Most significantly, the average size of a contemporary music audience in Philadelphia is currently roughly 100-200, on a good evening. As much as Relâche and our colleagues are trying to build this audience, the large size of RPAC's venues makes them at present undesirable as new music spaces. The promise of cross-over audience from the resident companies is also weak as most of the residents are themselves struggling with diminishing, older, and more conservative audiences. It is dubious that RPAC and the Kimmel Center could alone provide an impetus for sustainable contemporary music audience development.
In the end, despite all these issues, the jury is still out. Nobody is quite sure yet whether RPAC is about out-of-town headliner acts, local talent, its resident companies, smaller organizations, larger organizations, high culture, low culture, or what. What is certain is that it is attempting to be too many things in too many places for too many people. We will all have to wait and see first, how RPAC decides to define itself and second, whether new music will be part of that mission and identity.
Our second category of venue, those controlled by educational institutions, command some of the city's most attractive medium to small size venues, which are appropriate for new music. Among these are the University of Pennsylvania's Annenberg Center, with its Harold Prince Theater, The University of the Arts' ArtsBank and Drake Theater, Temple University's Rock Hall, and Drexel University's Mandel Theater. In the late 1980s and early 1990s, Relâche presented and co-presented new music series at Mandel and the Annenberg Center. Today, these venues are under greater institutional control, and very few independent new music organizations present at these venues. Mostly, these spaces are heavily booked or overbooked by their respective institutions for their own use. Nobody can argue with this, as the venues are being put to good use, but it does mean that a large number of prime venues remain off limits to local self-presenting organizations.
Other more peripheral educational venues include the Iron Gate Theater at University of Pennsylvania. It is only available two months out of the year when it is not being used by Penn. Penn's Institute of Contemporary Art (ICA) contains a new black box space, Tuttleman Auditorium, in which Relâche currently presents its inter-arts series Eye Music. Tuttleman could be a prime venue, but the proximity of a loud machine room makes it a less attractive space for more regular concert programming. Seating is also limited to 100. Presser Hall at Settlement Music School is often the locus of new music concerts, however, the hall is heavily used by the School, making it hard to book for a series. Curtis Hall at the famed Curtis Institute of Music is not available to outside performers, even when it is dark. The Pennsylvania Academy of Fine Art and the galleries at Moore College of Art also offer potential spaces. Since all are exhibition spaces, availability, accessibility, and performance adaptability are highly limited.
The third category, venues controlled by presenters, holds great potential to foster new music in Philadelphia, however, the city's presenting community has not demonstrated in recent years any interest in presenting local talent, particularly when it comes to new music and the contemporary performing arts. Philadelphia suffers from an odd Janus effect. It is very proud of its large arts organizations, such as the Orchestra and the Philadelphia Museum of Art, yet deep down, it is also plagued by the belief that great artists could never call Philadelphia home. This provincial ethos has exerted a subtle yet powerful influence on the presenting community as most presented artists come from outside the city. It is certainly an essential part of the presenter's mission to bring outside artists into a community, but presenters also have a responsibility to their own local arts community. The message in Philadelphia is that great art only comes from places like New York or Europe. This, of course, is far from true. We hope that Philadelphia's artistic renaissance in recent years and the eventual sorting out of the Kimmel Center will aid in improving the artistic self-image of the city and its hometown groups.
The entrenchment of presenters' programming has erected additional barriers to new music. Penn Presents has been largely uninterested in presenting new music, owing to the success of its jazz and contemporary dance series. The Philadelphia Chamber Music Society is a world-class presenter, but it is committed to the classical repertoire. The Painted Bride Art Center, supposedly Philadelphia's premier contemporary arts venue, only presents jazz and world music, completely overlooking a vast and diverse new music repertoire. The Kimmel Center does not include contemporary music in its programming. Other presenters commanding their own venues include the city's many prominent theaters, such as the Arden, Wilma and Prince Music Theater, whose own programming of course takes precedence over outside rentals, making it difficult to produce longer runs of a single program or a concert series. The only organization that does "present" a contemporary music series is Settlement Music School, whose Sylvia G. Wexler Contemporary Music Series has been a fixture on the Philadelphia scene for some time. Settlement is committed to local new music groups such as Relâche; yet, as Settlement is a school and not a presenter per se, the minimal funding support for the series does not permit artist honoraria and only limited advertisement, making the series a "door" gig for its participants and generally low in attendance. The city's resistance to presenting local talent has led many contemporary performing arts groups, where possible, to own and run their own venues. This has yet to become an option among Philadelphia's new music ensembles.
The final category of "alternative" venues includes the many atypical or non-arts venue spaces in the city. Many new music groups use the Philadelphia Ethical Society on Rittenhouse Square as it is inexpensive and centrally located. Ethical is the current home of Relâche's main concert series Future Sounds. The Philadelphia Art Alliance, Van Pelt Auditorium in the Philadelphia Museum of Art, as well as several of the art galleries in Old City such as Nexus and Highwire, have also served as occasional venues for new music. The Philadelphia Ambient Consortium of Music and Noise, a University of Pennsylvania student organization, runs a low-budget but excellent concert series of ambient music and performance art at the Rotunda, a decommissioned church on Penn's campus. The Rotunda might have potential as an established new music venue, but its future ownership is uncertain. The new convention center in Center City also has rooms that have been used for chamber music, yet they have not been designed as concert venues and remain ill-equipped and have less desirable acoustics. Philadelphia's many churches and synagogues serve as locales on occasion. A recently rebuilt church has even renamed itself the Trinity Center for Urban Life and has become a worship-space/venue hybrid, and the Samuel S. Fleisher Art Memorial (formerly a church) has been used for performances by the American Composers Forum, Philadelphia Chapter. The very live acoustic of such spaces makes them unsuited for much new music repertoire.
For many of the above venues, location, proximate public conveniences, and internal outfitting serve as potential barriers to cultivation as workable new music venues. Settlement is in a formerly "bad" part of the city and still bears this stigma. ICA and University of Pennsylvania venues are somewhat tainted by the perceived inaccessibility of West Philadelphia and University City, which also borders some rather notorious urban areas. Among the spaces accessible to smaller groups, many lack a good piano, the prime determinant of a good venue. Some, such as the Ethical Society, even lack air conditioning and proper ventilation for warm weather performances. Ethical does, however, have an excellent concert grand piano, which contributes to its popularity among new music groups. Finally, and perhaps most significantly, the more old-world, conservative, and classical public images of many venues such as the Kimmel Center and the Ethical Society create the wrong context for new music. To date, no Philadelphia venues have established a strong enough new music identity to override extant older and dustier images and associations. Finally, there is the issue of the "Avenue of the Arts" project. The Avenue of Arts is the successful product of a powerful consolidating force for the city's performing arts venues. With the recent addition of the Kimmel Center, nobody is yet sure whether the Avenue will make it more or less challenging for other venues throughout the city to compete for exposure and public accessibility for their programs.
Two of the largest problems faced by all performing arts in the city are parking and transportation. The Philadelphia Parking Authority is legendarily ruthless in its time-restriction enforcement of the limited on-street parking, and lot and garage prices have been increasing steadily. Public transportation is poorly advertised and limited in its reach, fueling the perception that the neighborhoods where many of the smaller venues are located are inaccessible, or, in some cases, actually making them inaccessible.
So, considering all the challenges that new music performance faces in the Philadelphia, is there hope for the future? Most certainly. One hope lies in educating and lobbying local presenters. Over the coming year, we will all be watching RPAC closely to see how it decides to utilize its spaces, and those of us representing the new music community are already pushing for some new music commitment. The Annenberg Center and Penn Presents, as well as the Painted Bride also may offer a renewed interest in a new music series by local and outside groups. Conversations are under way. The identification and development of an extant venue as a new music and contemporary performing arts space for Philadelphia talent would be a possible solution; however, many long for a new, smaller performing arts center dedicated to contemporary work. We will have to wait some time for the fervor of RPAC to pass before such a project can even be considered by the local community.
The most hopeful, realistic, and immediate solutions lie in partnership and collaboration among the smaller local performing arts groups. Collaboration and multilateral agreement would be essential in identifying and establishing an extant venue as the locus for contemporary performing arts. Also, as funding and operational resources become increasingly challenging to secure, programming and production partnerships among mid- to small-size organizations and larger institutions are all the more crucial. The extraordinary time and effort that effective partnerships require from all sides have not deterred local groups from engaging in this process. Relâche has forged strong associations with the Institute of Contemporary Art and The University of the Arts for much of its programming. Network for New Music, Orchestra 2001 and the Settlement Contemporary Players have been able to use productively their ties to the University of Pennsylvania, Temple University, Swarthmore College the Curtis Institute and the Philadelphia Orchestra. Relâche, in cooperation with the local chapter of the American Composers Forum and its colleagues Network for New Music and Orchestra 2001, is working earnestly on educational and composer service programs. Whatever the reason—whether it has been the issues raised by RPAC or ever-increasing funding and audience building difficulties—this season has brought a sense of renewed and stronger commitment on behalf of the local new music community to join forces to help increase the visibility of this vital art in Philadelphia. Perhaps one day Philadelphia will be known not only for its older and larger music institutions, but also for its vibrant and diverse collection of contemporary performing arts organizations. There is much tremendous new music happening in Philadelphia. All it needs is a good home.
*
Thaddeus Squire is currently Artistic Coordinator & Executive Director for Relâche Ensemble, which is based in Philadelphia. Relâche Ensemble offers a quarter-century of dedication to commissioning and performing the works of living composers, with an emphasis on "downtown" new music. The Ensemble is an 8-member instrumental group and has been administered by the not-for-profit company Relâche, Inc. since 1979. Relâche performs an annual, self-presented Philadelphia season of roughly 25 concerts, featuring 4-5 World Premiere commissions and numerous guest artists. In addition Relâche tours locally, nationally and internationally and engages in educational programs, artistic residencies, mixed media collaborations and recording projects.