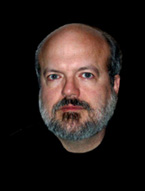 Mark Gresham
Photo by Angela Lee
"Welcome to Atlanta, City of Orange Cones"—That's my idea for a new T-shirt logo. Atlantans know the sarcasm is on target, humorously indicative of the hopes and frustrations of this city in the early 21st century. The metro-area population is growing by about 100,000 per year. Construction and traffic are as common as the dogwood and magnolia blossoms in spring.
Atlanta has always been a crossroads, a center of transportation and commerce by road, rail, and air. Like the rest of the South, the 1964 Civil Rights Act marked a significant turning point. Since then, the region has experienced rapid economic and cultural changes that are parallel developments, but not necessarily tied to each other. Call it a Second Reconstruction. The city has its share of genuine problems, but "Hotlanta" is booming.
If New York City is to the US as London is to Europe, then modern Atlanta can find a viable parallel in Milan, Italy. Atlanta is the commercial hub of the American southeast as Milan is for southern Europe. Atlanta as vital center of commerce explains some things about its role as a cultural center, and the nature of what it means to be a composer who lives here.
Commerce and Culture
Atlanta's penchant for construction has had a definite impact on the development of formal concert venues. The Woodruff Arts Center, which houses Symphony Hall, was first constructed in the 1960s when the "all arts under one roof" concept was a common civic idea. However, once the marvelous 400-seat Spivey Hall was opened in 1991 in the south-side suburb of Morrow, people suddenly got the idea that a world-class concert hall with excellent acoustics could be a source of cultural pride—and envy. Both emotions being motivators of institutional construction projects, Atlanta has seen a sharp rise in the number of new venues in the past decade, though not necessarily available for public rental, and not always of top quality.
As for in-town music venues, my two favorites are at Emory University. One is the formal 800-seat Emerson Hall at the Schwartz Center for the Performing Arts, opened just over a year ago. The other is the older and less formal black-box Performing Arts Studio at the eastern end of the campus, which had been a Baptist church in a previous incarnation.
Prior to the construction of Spivey and Emerson Halls, the best concert space of comparable size was the 400-seat Recital Hall at Georgia State University located downtown. Unfortunately, Atlanta's downtown is an area which many locals tend to avoid outside of their workday—if they go there at all. While efforts are made to draw non-tourists there, like the majority of growing American metropolitan areas, the real blossoming has been in Atlanta's "edge cities," several within city limits. One is Midtown, where the Woodruff Arts Center is located, an area where re-development has surged in recent years. It is Atlanta's "official" cultural center and, with offices of ASCAP and NARAS located nearby, a center of music business. Soon, the much-anticipated new hall for the Atlanta Symphony will be built there, adjacent to their current home in the Woodruff complex.
Seriously Seeking Venues
Such developments don't necessarily translate into opportunities for Atlanta's composers. Of the new formal venues, most are booked up either with a focus of national touring acts or meeting missions specific to an academic institution. Those available for rental are priced beyond reasonable access, a consequence of the dramatic hike in post-1996 Olympics property values and being a popular destination for conventions.
Take, for example, the Rich Auditorium at the Woodruff Arts Center, which seats 429, charges a base rental rate of $3000 (with a 50 percent discount for non-profits). AV equipment and technicians are extra. Even if every seat is filled, that is $7.00 per seat going to basic house rental. Using a budget that allows 1/3 capacity as a break-even point for total expenses, you can see how the numbers don't work for producing a concert out-of-pocket, even if there is a sponsoring non-profit conduit handy.
Seriously lacking are sufficient alternative, inexpensive venues that are not churches. Eyedrum, a converted warehouse space in a gentrifying neighborhood, has hosted a few groups like Bent Frequency, the city's newest new music ensemble. Eddie's Attic is an acoustic folk-music club in Decatur that has twice hosted cellist Matt Haimovitz, the second time around with a program of entirely contemporary music. The eclectic RailRoad Earth, near Emory, has hosted interesting multidisciplinary programs, both indoors and outdoors on the grassy floodplain behind it.
Indicative of the venue problem is that percussionist Peggy Benkeser has been seeking to present her one-woman "Kitchen Chaos" program in a local alternative venue since it was premiered at Emory's Performing Arts Studio in 2002. (Some concert venues often don't have the ceiling height or technical capacity to handle video projections for Pauline Oliveros's Sister Dreams, an important component of Benkeser's show.) However, she found that alternative theaters (plentiful in contrast to concert venues) either don't want outside productions or only want shows that run for several weeks, not one or two nights.
One of Atlanta's most significant proponents of contemporary music, Benkeser is also a co-founder of Thamyris, one of our few ongoing, independent, and dedicated new music ensembles. Thamyris has been a survivor on the Atlanta new music scene for well over a decade. However, their reputation is stronger worldwide than within city limits.
This situation is not unlike that of Atlanta's composers.
It's not that new music doesn't find an audience in Atlanta, or favorable critical reception. The Atlanta Symphony, Emory University, and Spivey Hall all represent living composers reasonably well. But high-profile performances of music by Atlanta composers are much harder to find.
Atlanta Symphony Orchestra director Robert Spano has greatly increased new music in the orchestra's programming. But since his arrival, except for performance of an existing work by Alvin Singleton (PraiseMaker, in May 2002), no music by an Atlanta composer has been represented on the symphony's subscription series, not even a commission for the orchestra's upcoming 60th anniversary year. True, Jennifer Higdon's City Scape was commissioned by the ASO a few years ago, but she departed Atlanta at age 10. Her "native city" was not a factor in the commissioning, and they were not even aware of her Atlanta connection until some time later.
Despite this specific programming oversight by the ASO, we absolutely love Robert Spano. During the time in between the directorships of Robert Shaw and Robert Spano, the situation at the ASO was certainly bleak for new music. Spano's tenure is a joy; the brightest ray of hope Atlanta has seen since Shaw repeatedly risked his directorship by championing 20th-century music. Of the 80 or so Atlantans who deign to call themselves composers, Spano will find there are a good handful here that are genuinely worthy of his consideration. In his defense, I suggest that Atlanta has also been very poor about enthusiastically bringing its own to his attention. It has its eyes "elsewhere." But if Spano takes the lead, the city will follow.
Composer as Global Entrepreneur
You might call Atlanta's long-standing problem "the Southern saga of misery and self-denial." I call it the "it's always better if it's from somewhere else" syndrome. While not unique, it tends to play itself out dramatically here. That makes it tough for Atlantans to gain due recognition in their own hometown.
I can speak for myself on that, as I began getting local attention as a composer only once I had obtained success elsewhere—a commission in Chicago here, a premiere in Seattle there, a performance by the San Francisco Symphony Chorus, that kind of thing. I also began to get performances beyond the confines of English speaking North America. A fanfare for brass in Tallinn, Estonia; a cello sonata in South Africa and Venezuela; a choral piece even found its way to Djakara, Indonesia, and, while writing this very article, I learned of my first performance in the Democratic Republic of Congo!
What I also discovered was the international interest in Atlanta as a city. It exceeded interest within the US, and the attitude towards Atlanta was different. Too often, Americans assume the South to be some kind of cultural wasteland or, at best, think of Atlanta as "a pearl in a bowl of grits." I found international attitudes to lack the old and sometimes bigoted stereotypes so often held against this region by our fellow citizens. It was a refreshing discovery, and it brought me to the conclusion that if Atlanta's composers are to succeed, they must become, not only local or national, but global entrepreneurs.
Alvin Singleton is certainly Atlanta's most prominent composer. Born in Brooklyn, he spent some 14 years living in Italy and Austria. After coming to Atlanta in 1985 for a four-year residency with the Atlanta Symphony Orchestra, he decided to stay. He is a prime example of an independent composer based here and succeeding on an international level.
Charles Knox has been called "the Dean of Atlanta composers." "That just means I'm the oldest," says Knox, a witty and mild-mannered gentleman, politely understating his reputation. Knox, a native Atlantan, has been quietly influential as composer and educator in the city for most of his 75 years, a career recognized by the city in 2001 with a Mayor's Fellowship in the Arts. Still, Knox's disinclination towards self-promotion has not stopped others from spreading the word, and his music is finding new audience in Europe through two CDs of his chamber music.
The Prospect of Genuine Diversity
Getting Atlanta to recognize its own composers is, perhaps, "marketing the unwanted to the unwilling." Yet, if Atlanta is a difficult place in which to market oneself as a composer, it is likewise a terrific place from which to do it. Part of this is the global interest in the city as a commercial hub and port, but part is also the richness of Atlanta's resident international communities.
Dwight Andrews is a composer, educator, and minister at the First Congregational Church in Atlanta's downtown. He has been Atlanta's most prominent spokesperson for African-American composers, serving as artistic director of the National Black Arts festival from 1996-1998, and bringing their works to the public, as in a recent program series at the High Museum.
But diversity is no longer only a "black and white" issue in Atlanta. I have recently attended "diversity workshops" which left bewildered Asians and Hispanics raising their hands at the end and saying, "Excuse me, but we're minorities too." If we are genuinely concerned about diversity, then we need to recognize the whole spectrum, not a dichotomy.
Composer/violinist Juan Ramirez has been championing the classical music of the Spanish-speaking community for decades. Today, the Hispanic population is Georgia's largest minority. The time is ripe for substantial attention to their role in Atlanta's new music scene.
Steve Everett is a composer long involved in performing world music, most visibly in his role as director of the Javanese Gamelan Orchestra at Emory University. Susan Clearman, who has just moved from Atlanta to live in Cambridge, Massachussetts, for three years, also has a reputation first as a performer of European ethnic musics, though recognition of her work as a composer is starting to take off. Angela Jui Lee, Chinese-American gu-zheng master, is beginning to expand her career through composing.
Broadening our concept of diversity is important for the next generation, because, statewide, about half of Georgia's public school children are black, Latino, Asian, Native American or multiracial.
Like many crossroads cultures throughout history, we have the opportunity to draw artistically from the many international influences now located here, as well as indigenous cultures native to our Southern soil.
International Crossroads
A young journalism student was puzzled that two of her professors are from India. "Why would they come to Atlanta rather than New York, Chicago, or …" she asked me. "Because outside of the US, everyone knows CNN," I answered.
Film, television, new media, and all forms of telecommunication play an important role in Atlanta's presence as a focus of global interest. Film/TV music hasn't achieve the broad prominence it has in Los Angeles, New York, or London, but beyond Atlanta's highly successful hip-hop and music video industry, there is a great degree of activity passing under the "new music radar" to which our composers must direct some of their attention.
Eddie Horst's studio is located just outside the I-285 perimeter in the Crawford Communications complex, an expansive campus sprouting enormous satellite dishes. He estimates there are some 30 composers and songwriters in Atlanta whose day-jobs involve writing music for television and film. Horst is one of the successful ones.
But in terms of presenting music live in concert, Horst, like other Atlanta composers, finds the local market short on venues for it. What does exist is a willing, interested community of top-notch professional performers, though their available time is often limited. But while music by "name" composers from elsewhere and performances of new music by national touring groups are relatively easy to find these days, it is still hard for Atlanta-based composers and performers to be recognized locally as something other than "local."
What I have learned from being a composer based in Atlanta is that I cannot limit either my creative vision or market solely based on my hometown. I have considered other cities in which to live. Despite where people say a composer "has to go" to be successful, I find, even with frustrations, Atlanta has proven to be a better place from which to work and reach an audience that has an interested ear.