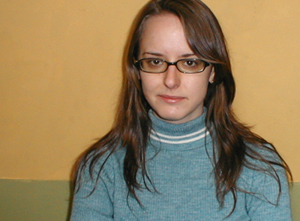 Daphne Carr
Providence, Rhode Island? For three to ten years? These were the back seat questions on my mind when accepting Brown University as the place at which I would do advanced study in ethnomusicology. To me, Rhode Island was a blip on the I-95 between New York City and Boston, a summer destination for Vanderbilts and lobster chomping middle class families alike. The notion of living in a state founded by the religious vagabond Roger Williams (1636) appealed to me, however, as did the news that Providence had recently elected Mayor David Cicilline, one of the nation's highest ranking openly gay public officials. A good start, I thought, but does it serve pizza by the slice after 10 p.m.?
The "Providence Renaissance" was set into motion in the 1970s by the loveable but corrupt Mayor Buddy Cianci, bringing downtown building projects for Bostonian bedroomers, a flurry of former Johnson & Wales student-run restaurants, and some pretty great public works projects like the transformation of the city's underground rivers into an open canal system. The WaterFire festivals are a celebration of this dig and bring tons of traffic, plus families, downtown. Then there's the new, cartoonishly large mall, which I can't help but love because of Dave and Busters skeeball. The growth has made Providence the second largest city in New England, and created a whole new audience that arts organizations are just beginning to tap into. Walking downtown, I can almost sense the city awaking from a long slumber like some benevolent beast out of the Lord of the Rings movies. Against the grind of post-industrial history, the city moves forward. But no, no pizza after ten. Junkyard Dogs, a popular place for last call fights and hot dogs, simply cannot compare.
At Brown, I found that contemporary composer and composition professor Gerald Shapiro has been new music king of college hill since moving to the city in 1967. When exploring the musical landscape of his new home during those turmoil years, Shapiro found that the city had a conservative musical establishment unfamiliar with music made by his teachers, who included Karlheinz Stockhausen, Darius Milhaud, and Morton Subotnick. "When I got here, I wanted to do my music but people hadn't heard Stravinsky yet. I had to start somewhere," said Shapiro. "I started The Providence New Music Ensemble, which ran for 21 years between myself and other directors, and dedicated the ensemble to educating people about 20th century masterpieces."
When the ensemble disbanded in the '80s, University of Rhode Island professor and composer Geoffrey Gibbs started a composer's forum, which was dedicated to the performance of new works by Rhode Island composers. The ground remained unfertile, however; in a few years the series also faded out.
In 2001, Meet The Composer placed contemporary composer and new music advocate Barbara Kolb in a three-year residency with four Providence-based performing arts organizations—The Rhode Island Philharmonic, the Philharmonic's Music School, WaterFire Providence, and Festival Ballet. Her presence in Rhode Island has been electrifying. From composition to collaboration, community initiative to personal vision, Kolb has put together the foundation for collaborations between composers, arts groups and the city as well as begun to build the all-important audience for new music.
Kolb was originally drawn to the Rhode Island by Festival Ballet's artistic director Mihailo "Misha" Djuric, who choreographed Kolb's difficult flute and cello duet Extremes. The chance to continue such successful collaboration brought Kolb, an internationally renowned composer of atonal and electronic music, out from her comfortable (and rent stabilized) New York City existence to Rhode Island.
As a Fulbright scholar, two-time Guggenheim Fellowship recipient, and the first woman to win the Rome Prize in composition, Kolb was surprised to find that the city did not welcome her with open arms. Like Shapiro more than thirty years prior, Kolb thought she was walking into a small but dedicated audience. "I was told when I arrived that there were no contemporary music series and that there had not been much of anything for over 10 years. One of my missions for Meet the Composers is to serve the community, so I saw immediately what I could do," she said.
In addition to her composition work, Kolb has set out to create a contemporary music series titled "The Vibe of the Venue." While the name might seem curious, Kolb explained to me that her composers' and musicians' first collective performance was at the members-only University Club, and that since then she's found that they have to "talk our way in" to the area's smaller and mid-sized performance venues, many owned by civic groups or the universities. Some have pianos, some have theatrical lighting, and thus the programming and performances take on…the vibe of the venue. Some of Providence's spaces call out for this kind of multi use, I think, and it takes someone like Kolb to tease out the best possible solution for the long underused facilities.
In building community, Kolb has found that Providence's main contemporary music audience is for jazz, a genre that has been entrenched here since the '30s when big name Boston performers bedroomed in the city. Inspired by local jazz artists like Dan Moretti, Kolb expanded Vibe's mission to read, "A compelling new music series incorporating jazz, multi-media and experimental music combined with traditional styles."
The all-inclusive summary can be a snapshot of the state of contemporary music in Rhode Island. Along with Kolb's evolving 'romantic, atonal' work and Shapiro's experimental work for voice and electronics, University of Rhode Island composition professor Eliane Aberdam writes modernist electronic compositions that have gained note both in her native France and in the U.S. Richard Cumming, a former composer-in-residence of the Trinity Repertory Company in Providence, has written over 60 pieces for theater and a number of works for the late pianist John Browning. One of Shapiro's students, Maurice Methot, has worked in experimental composition and "freeform electronic punk improvisation" and now teaches multi-media arts at Emerson College.
Brown University's emerging computer music and multimedia program, run by Todd Winkler, has worked to create collaboration between RISD's visual arts and electronics programs, and Brown's Theater, Speech, and Dance department. Most of my friends at Brown are in this program, which moves away from the Columbia–Princeton/IRCAM ivory towers and towards a more approachable, three-dimensional use of sound, visual arts and space. They tease me for being a 'book nerd' to their 'avant art-ing' but I keep telling them that if I weren't getting a PhD right next to them, no one would ever be able to explain their blips.
At the cooperative downtown venue AS220, all manner of new music performances, art shows, and forward-thinking community events have been going on since 1985. The venue also serves as one of the premier places for out of town bands and ensembles to play. I consider AS220 to be the most valuable resource in the community for emerging Providence artists because, somehow, they've developed an audience that just comes to see whatever's been programmed—there's a sacred trust of their bills. And where else can I learn to silkscreen, hear free jazz, and peruse decent art all in one evening? When the temperatures drop, this in-house synergy gets all the more important.
Rhode Island is also home to many ethnic and fringe musical ensembles that alternately bare or bore through respective traditions. The Providence Mandolin Orchestra, directed by Mark Davis, revives many forgotten Baroque and turn-of-the-century works as well as inspires new compositions. Providence's strong Irish, Italian, and Portuguese communities offer a variety of traditional ensembles and chances for musical crossover. And, for those of an even more adventurous mind, a thriving underground experimental noise scene including the likes of Lightning Bolt, Kites, Chinese Stars and others sizzles below the radar in Providence's former mill and warehouse district. The latter groups, I must admit, were the most familiar to me when I was living in New York City. Providence has the market on East Coast free form noise, a surprisingly international and diverse field of sonic experimentation.
Of the established venues and artists, Shapiro praised Rhode Island Philharmonic conductor Larry Rachleff as "preferred conductor for many pieces of new music. His repertoire includes many pieces from the 20th century, he does Shostakovich very well, and of course does new works by Barbara." Likewise Kolb is quick to praise Rachleff's support, only adding that "the Philharmonic only gives one performance of each bill, on Saturday. In a city like this, with an orchestra as good as the Philharmonic and a conductor as good as Larry Rachleff, they should be able to pack VMA for two nights."
Indeed the Phil does have a remarkably diverse roster—it's almost shocking—but it still seems to suffer from the thing that threatens the success of the Vibe of the Venue festival and smaller arts organizations across the U.S.: how to attract and sustain new audiences. Kolb looks to the Vibe of the Venue as a way to draw regional and national attention to the city, and thus the city's eyes to itself. "In the last two years, we have programmed maybe 20 Rhode Island-area composers. What I'm going to try to do is to at least emphasize the composers who live in the New England area."
"I would like to see this series grow to be something on par with a series in Boston or New York, where you invite people from all over the United States and Europe to come and perform. You spread the word around by augmenting the various styles and personalities who play a leading role in the contemporary music scene throughout the United States and Europe," said Kolb.
With her sublet lost and new projects under way, Kolb hopes to stay in the state to move forward with the Vibe of the Venue and to continue composing in what she considers to be a more ideal situation than the competitive, success-driven world of New York. New England has, as Kolb said to the infamous Providence Journal critic Channing Gray when she arrived in 2001, stoicism and cleanliness as its charm and virtue. Two years later she added, "But Rhode Island, it's not like any place I've ever been, even in New England. Sometimes, I just can't figure it out."
Only a few months in, I have yet to figure out the mysterious punch of New England existence myself. I'm only beginning to understand just how important L.L. Bean is in the wintertime and wondering how a town thriving with disgruntled Bostonians, ex-New Yorkers, and thousands of their upwardly mobile youngsters doesn't already have a significant new music mafia. Since being drafted to research this article, I think I may have hitched into the fledgling scene myself. Maybe those computer music kids were wrong about me: book nerds, and other old school individuals, can make a difference in new music…'cause there's always a pile of envelopes to be stuffed somewhere.