Imagine a world where composers are center stage, celebrated. Where repeat performances—not just premieres—are heralded. Imagine an environment where large-scale new works receive adequate rehearsal time and performances are recorded and circulated for others to hear. Imagine a conference where conductors, performers, and educators buzz with 'war stories', and exchange tips on new works, newly discovered composers, consortium commissions. New Music as a badge of honor. Welcome to Planet Wind Band.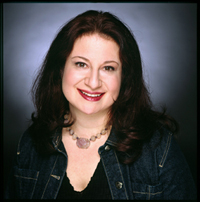 Jennifer Bilfield
Photo by Robin Holland
Destination: Wind Band

The wind band community is one of the best kept un-secrets of the music business. For many composers, the wind band is a creative muse…a destination, not a detour. Michael Daugherty has long composed both band and orchestral works. Pulitzer Prize winners known for their orchestral works—John Corigliano and David Del Tredici—have been commissioned recently to create major new works for this idiom. Eric Whitacre and Sam Hazo are established young voices on the band scene, and relative newcomers Jennifer McDonel, Rob Smith, Michael Djupstrom, Dana Wilson, and Daniel Kallman are on the ascent. And, as evidenced by a rise in applications to a number of band composition competitions including ASCAP's Frederick Fennell competition (named for the indefatigable, eponymous conductor), composers are getting with the plan. These composers have something in common: they write well for band but do not define themselves as "Band Composers."

The Band Wagon: Look Before You Leap

But before you buy a ticket and jump on the Band Wagon…a few cautionary notes: the best band works 'speak' band. They are not orchestral 'wannabees.' If you plan to write a band work, respect and study the idiom as you would any other. For the uninitiated, the wind band comprises woodwinds, brass, percussion, and often string bass. Large universities may have several wind bands, and you'll find them at many elementary, middle, and high schools. For many youngsters, their first hands-on experience with music is through band and chorus: their impressions of music molded by what they perform. Band transcriptions of symphonic repertory will often be the only contact many students have with the established Western musical canon. And a great many will have a musical diet comprising new compositional voices that they may not otherwise experience…including Corigliano and Del Tredici. And they join a long line of gifted composers in this idiom: Clare Grundman, Gustav Holst, and Karel Husa.

The Ecology of Wind Band

One of my greatest personal pleasures since joining Boosey & Hawkes ten years ago has been to discover the exemplary stewardship role the wind band community has demonstrated in its support of composers: conductors including Fred Fennell, Frank Battisti, Craig Kirchhoff, Jerry Junkin, Charles Peltz, and Tim Reynish, come to mind along with CBDNA. The appetite for new works, the proliferation of commissions, and the feedback and appreciation that boomerangs back to the composers from performers and audience is extraordinarily meaningful and moving. Whereas many composers will wait years for an orchestral performance…and more years until subsequent performances…the wind band community, an elegant network of experts and enthusiasts, can springboard a new work through multiple performances in a single year.


Fanning the Winds of Change

So, if the climate for music-making in the band world is so great, then why have composers often relegated wind band music to a "no-go" zone? Well, the external signals have been clear: band music is rarely reviewed by music critics in "papers of record"—a departure from the presence it had in the early 20th century thanks, in large part, to Sousa's prominence as a composer and transcriber of operas and orchestral music. "Serious" composers are urged early on to study orchestral literature, chamber music, opera, and to follow these models in crafting their own work. An even narrower view is that on a qualitative level, most orchestral works eclipse the band literature. And finally…the financial model for writing wind band music does differ from orchestral music. Whereas most band music is sold not rented; performances are held mostly in educational venues and thus are difficult to track by the performing rights societies, so performing royalties are sparse in comparison. But even with these caveats, a frequently performed band work can be more lucrative than a languishing orchestral work. As younger composers have begun to cut through the rhetoric that compartmentalizes outlets for their creativity, they have found there are many ways to be a composer, and that the old paradigms don't resonate.

So, if you're a composer eager to have your music heard, what's kept you from writing for band? If you've already written for band, what advice can you give other composers? If you're a wind, brass or percussion player reading this, what challenges have you encountered playing new works? Do you have some favorite band repertoire that you'd like to share with us?