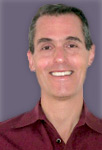 Dan Rosenbaum
Music is an integral part of today's entertainment marketplace. Whether it's a film score, music for video games, animated children's or sports programming, there are abundant opportunities for composers who have mastered the particular skills necessary for these different formats. And a publisher, through its client relationships, can open up doors that allow for wider exposure of a composer's music.
Cherry Lane Music has an unusually diverse roster of clients that include film production companies (DreamWorks), children's entertainment (Pokémon; Yu-Gi-Oh), sports entities (NASCAR, NFL Films, Professional Bull Riders), and broadcasters (Telemundo). We seek composers who have written for different media and who are open to new challenges. One of the things we encourage is collaboration among our clients. An example is the new NASCAR theme, "Thunder," written by Dave Robidoux of NFL Films. This energetic rock orchestral made its debut at the start of the 2004 NASCAR NEXTEL Cup Season as a NEXTEL ring tone, was featured during NASCAR 3-D: The IMAX Experience and is scheduled to be included in the EA NASCAR 2005 video game.
That's the kind of "synergy," if you will, that can happen in today's music world. Our advice to composers: seek out all opportunities you can find, be open to new developments in media and technology, and put together a reel of music that is varied in style, tempo and instrumentation so that it can be pitched to different clients. Also, make sure you have several potential projects in the works. Composers are often afraid of spreading themselves thin, but the truth is that the majority of projects don't get to the finish line. Better to constantly look for new opportunities than to put all your eggs in one basket, only to have that project fall by the wayside due to circumstances beyond your control. It's all about getting your music in as many places as you can so that the calls start coming to you.
Good luck!
***
Dan Rosenbaum is vice president, advertising and catalog development at Cherry Lane Publishing. He is responsible for song placements in commercials, film, television and sheet music, exploring new avenues for catalog development and exploitation, and overseeing all website content. Before joining Cherry Lane, Dan was Production Manager at classical music publisher G. Schirmer, Inc.
Cherry Lane's administration and co-publishing relationships with film and television production companies include DreamWorks SKG, NASCAR, Mel Gibson's Icon Productions, NFL Films, Edward R. Pressman Film Corporation, World Wrestling Entertainment, John Carpenter Productions, Telemundo, Professional Bull Riders, Inc., Roger Corman's Concorde-New Horizons Films, John Malkovich's Mr. Mudd, 4Kids Productions, American Film Marketing Association (AFMA), The Konigsberg-Smith Company, Avnet Kerner, Hearst Entertainment, Regent Entertainment and Leonard Hill Films. Film and television credits include Icon Productions' The Passion of the Christ, the DreamWorks films The Road To Perdition, Shrek and American Beauty; 4Kids Productions Pokémon, Yu-Gi-Oh! Ultraman, Ultimate Muscle, Kirby and Fighting Foodons series, WWE's SmackDown!, as well as dozens of made for television movies, and documentary programs aired on A&E, History Channel and Discovery Channel.