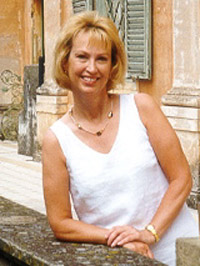 Catherine Wichterman
Photo courtesy of Catherine Wichterman
"Support Nurturing and Nourishing Relationships"
During my time at Meet the Composer and now at the Andrew W. Mellon Foundation, I have taken the view that the most effective funding of new music (or any other art form for that matter) addresses the connections between artists and the individuals and organizations that serve as advocates for their work. At Mellon, for example, all our programs look for imaginative ways to support the work of individual artists and to advance particular art forms, even though we do not support individual artists directly through fellowships, commissions, or other traditional funding mechanisms.
New pieces of music enter the repertoire first because they are good, and second because someone (performers, conductors, artistic administrators, and others) believe in them and are able to communicate their belief and passion to audiences–not once, but frequently over a long period of time. For this reason I have always believed that the most powerful support of new music will identify and support mutually nurturing and nourishing relationships between composers and performers and enable them to evolve and deepen over time, increasing opportunities for composers to write new pieces of music and for performers and performing organizations to develop their capacity to sustain a commitment to new music.
We are always looking for ways to build successful partnerships rather than to support isolated projects or individual commissions. This is an approach that we have used in our dance and theater programs with some success, and I think in the long run it will contribute to a healthier environment for new work because it is an organic, systemic approach to supporting the creative process while simultaneously building an infrastructure that advocates for artists and for new repertoire.