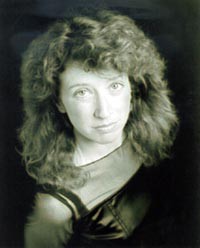 Vicki Ray
Photo by Richard Hines
If I'm looking for something specific in a piece of new piano music then I might not see/hear what's really there. So I try to open to the first page with no expectations. That's one of my favorite moments: that first look.
What tends to grab me is: interesting textures, coloristic possibilities, intriguing choreography of the hands, compelling, deeply felt arguments, music with a strong profile, music that's not afraid to be beautiful, be savage, be everything in between. Music that loves harmony and melody, music that throws it all out the window. Music that grooves, music that floats and spins. Music that is precisely and beautifully notated. Music that challenges me, inspires me, and fires my imagination.
It's a difficult question really. I guess I think of it more as: What is new piano music looking for in me?