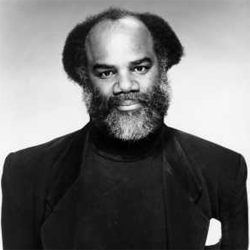 Jeffrey Mumford
Photo courtesy Theodore Presser Company
I would love to run a radio station that plays REAL music, that does not compromise (whatever style, just intensely good and focused). It would have a live format incorporated wherein there would be performances and interviews. There would also be live panel discussions on matters of musical aesthetics (I can dream!). One of my dreams is to convene a huge stylistically diverse panel (from Charles Wuorinen, Milton Babbitt, Elliott Carter, Donald Martino through La Monte Young, Philip Glass, "Blue Gene" Tyranny, George Lewis and all in between) to have a no holds barred aesthetic free for all! Also regular calendar updates, Concert links from other countries. An IRCAM show etc. A course/show on orchestration taught and moderated by Bernard Rands AND John Adams. Shows on Black composers (in its HUGE variety from Olly Wilson to William Banfield to Tania León); on women (from Augusta Read Thomas to Ellen Zwilich to Jennifer Higdon to Pauline Oliveros) the world is wide open. Just one man's dream.





Another would be to be a tennis correspondent with assignments all over the world. To be able to cover Wimbledon, the Australian Open and the French Open IN PERSON would be a real kick. Plus getting to hit with and get free lessons from anyone I want from the tour.





Run a coffee house/art gallery with my wife (who is a painter) and get the best art and music exhibited and played continuously.





Paris bureau chief for almost anything!