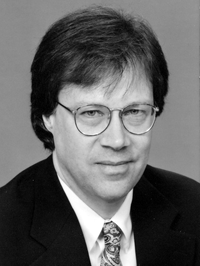 Steve Metcalf
Photo by Paul Cryan
As a child of the '50s, I have a romantic attachment to radio, or at least the idea of radio. I even built a little crystal radio set from a kit, an achievement I recall to this day because it was the one and only time I have ever had a soldering gun in my hand. I love hearing something new and exciting come over the airwaves and then racing over to the record store to buy it.
All of which is why I am depressed by what radio has become, at least in my part of the world. Our local public radio station plays Quantz trio sonatas and concertos for multiple flutes by Baroque composers I've never heard of. Our rock stations are hosted by people who make Howard Stern sound like Frank Kermode. Our mainstream oldies station, which should provide comfort and diversion in the car, has a playlist that seems to have topped off at approximately 36 titles. I don't need to hear "Time Won't Let Me" by The Outsiders for the next two decades, minimum.
I am disgusted with "formats," particularly since they all seem to have been dreamed up by 26-year-olds from California. I find myself wondering why I can't hear the following things on my radio dial: Audra McDonald, choral music, show tunes, Jackie Wilson other than "Lonely Teardrops," early Mel Torme, Schoenberg's Gurrelieder…
I dream about having my own show, a show that would defy category, and that would defy all the marketing rules, and that would draw untold numbers of rapt listeners with attractive demographics. I await a call from some station owner with vision and deep pockets.
[Ed. Note: Steve Metcalf, classical music critic for the Hartford Courant (CT), also regularly contributes comments about music to NPR's Performance Today.]