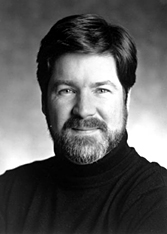 Thomas C. Duffy
Photo by Harold Shapiro
I generally compose program music, designed to both captivate the attention and interest of the audience/musicians, and to connect music and subject matters far from music. I use the same orchestrational techniques as the great contemporary composers, but I tailor them to fit the capabilities of young musicians. This combination of simplified techniques and extra-accessible programs often places my music outside of the parameters of progressive contemporary music.
The art of Norman Rockwell may not hang in the world's modern art museums, but it is found in many, many American homes. I would be happy if my music met with a similar fate.