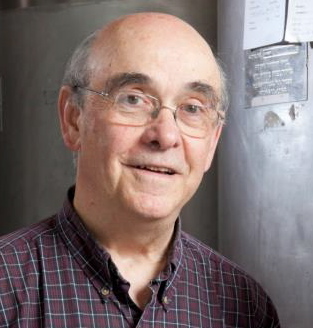 1 article on NewMusicBox
Show activity on NewMusicUSA 1 media item
Resident of Putney, Vermont, Charles Dodge created some of the first meritorious works of computer music, including Earth's Magnetic Field (1970), Speech Songs (1974), The Waves (1984), Profile (1986), and Any Resemblance is Purely Coincidental (1980). His music uses synthesized computer speech and the representation of scientific and mathematical data in sound. He received a Woodrow Wilson Graduate Fellowship, two Guggenheim Fellowships, numerous awards and commissions.
Dodge earned his MA and DMA at Columbia University where he initiated the graduate study of computer music. He founded the Brooklyn College Center for Computer Music at Brooklyn College and brought it to world-class standing in the field of computer music. As visiting professor of music he taught at Dartmouth College for 18 years, retiring in 2009. He is co-author of the leading textbook in the field, Computer Music: Synthesis, Composition, and Performance.
With his wife Katharine, Dodge co-owns the Putney Mountain Winery.
Photo courtesy of Ed Thomas.
Articles by Charles Dodge:
Headlines
April 29 2011 | By Charles Dodge
Remembering Max Mathews
In late 1965, I believe, when he filled in to teach the graduate electronic music course at Columbia, Max Mathews was asked what he envisioned for the future of computers...