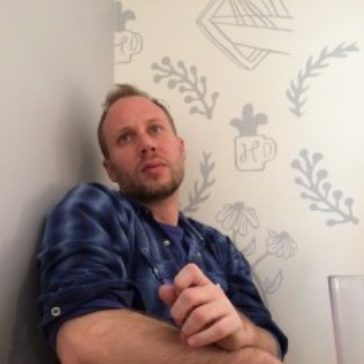 2 articles on NewMusicBox
Show activity on NewMusicUSA 3 media items
A native of Louisville, KY, Jeremy Podgursky's music has been featured in venues and festivals in the United States, Europe and Japan. His compositions have been performed, premiered, and read by groups such as Alarm Will Sound, Colorado Symphony Orchestra, Indiana University New Music Ensemble, Contemporaneous, Present Music, Square Peg Round Hole, Left Coast Chamber Ensemble, Inscape, Lost Dog New Music Ensemble, Holographic, Peabody Modern Orchestra, and NewEar New Music Ensemble. Some of his awards and honors come from the American Academy Of Arts And Letters,Fromm Music Foundation Commission, Copland House Residency Award, Indiana University JSoM Dean's Prize, Finale/American Composers Forum/Eighth Blackbird, Mizzou New Music Festival, American Composers Orchestra/Earshot, Northridge Prize For Orchestra, Minnesota Orchestra Composers Institute, and 1st place in the National SCI/ASCAP Commissioning Competition.
Jeremy received his B.M. and M.M. in music composition and piano from the University of Louisville. He taught music theory/aural skills and private composition lessons at the University of Louisville, and created and taught multiple after-school composition programs in Louisville-area public high schools. Currently located in Bloomington, IN, Jeremy recently completed a Jacobs School of Music Doctoral Fellowship (D.M.) at Indiana University-Bloomington, where he was an Associate Instructor in the Music Composition department.
Along with composer Ryan Chase and conductor Ben Bolter, Jeremy is the co-founder of a new music project in Bloomington, IN called HOLOGRAPHIC. The project draws from a pool of the JSoM's finest performers, with concerts held in alternative venues. Jeremy was the founder/singer/songwriter/guitarist of the psychedelic/indie rock band THE PENNIES. Having shared the stages with the likes of My Morning Jacket, Mike Watt, The Grifters, Superchunk, Archers of Loaf, and the Apples in Stereo, THE PENNIES entertained audiences all over the U.S. and Europe. Music by THE PENNIES has been featured in episodes of the show SHAMELESS, starring William H. Macy and Emmy Rossum, on the SHOWTIME network.
Articles by Jeremy Podgursky:
Listen
October 19 2009 | By Jeremy Podgursky
Sounds Heard: Jim O'Rourke—The Visitor
By Jeremy PodgurskyO'Rourke wrote all the music, performed all of the instrumental parts, and recorded The Visitor in his home studio in Tokyo—and the finished product is a mile wide...
Listen
May 28 2009 | By Jeremy Podgursky
Sounds Heard: TimeTable Percussion
Despite the complexity and scurrying motion of some of the music on TimeTable Percussion's inaugural release, there is a satisfying, contemplative feel throughout; even the most rambunctious moments are allowed...