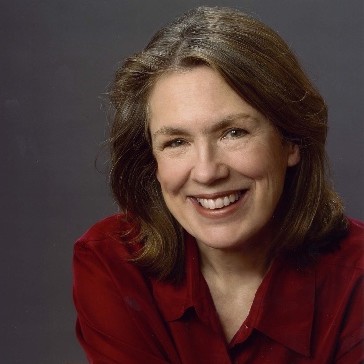 The award-winning composer Margaret Brouwer has earned critical accolades for her music's lyricism, musical imagery and emotional power. Lawson Taitte of The Dallas Morning News praised Brouwer saying, "Ms. Brouwer has one of the most delicate ears and inventive imaginations among contemporary American composers." Ms. Brouwer received a Meet The Composer Commissioning/USA award in 2010, an Award in Music from the American Academy of Arts and Letters in 2006, was named a Guggenheim Fellow for 2004, and was awarded an Ohio Council for the Arts Individual Fellowship for 2005. She has also been awarded grants from the NEA, the Ford Foundation and the John S. Knight Foundation.
Recent commissions have come from the Dallas Symphony (2010), Detroit Symphony (2009), Rochester Philharmonic (2012), American Pianists Association (2013), CityMusic Cleveland Chamber Orchestra (2011), and the American Composer's Orchestra (2009).
In May 2014, Naxos released a new CD (Shattered) of Brouwer's chamber music on their American Classics Series. The American Pianists Association commissioned Prelude and Toccata for solo piano as one of the competition pieces for the finalists in the APA Classical Fellowship Awards. Ms. Brouwer's first children's symphonic drama, Daniel and Snakeman, was premiered by CityMusic Cleveland in May 2011. In August, 2011, Brouwer was a composer-in-residence at the Cabrillo Festival of Contemporary Music where Marin Alsop led the Festival Orchestra in a performance of her Pulse on the opening night concert. Joshua Kosman, San Francisco Chronicle wrote "Pulse…proved to be a brilliant and witty play of motor rhythms with a sinuously melodic middle section – a piece far too lovely to be so short." Her Concerto for Viola and Orchestra, commissioned by the Dallas Symphony, was premiered by them with Ellen Rose, solo violist in January 2010. In the Dallas Morning News, Scott Cantrell wrote, "She has written skillfully and imaginatively for both viola and orchestra, and the music engages from start to finish."
Her chamber music ensemble, Blue Streak, is in its fourth season touring through the country performing innovative and eclectic programs. Cleveland Classical raves, "The…players were superb individually and collectively. They're onto something good here and chamber music presenters who have difficulty programming new music on their series should pay attention to what Blue Streak is doing so successfully."
Many of the country's most distinguished ensembles in New York, Seattle, San Francisco, Washington, D.C., Boston, and Cleveland regularly program her works. In New York Ms. Brouwer's music has been programmed by the Chamber Music Society of Lincoln Center, American Composers' Orchestra at Carnegie Hall, Merkin Hall, the Cutting Room, Symphony Space, and by the Orchestra of St. Luke's on its "Second Helping" series. Her works have also been played by the Seattle, Dallas, Detroit, Rochester, Liverpool, Cabrillo, Akron, Canton, Columbus and South Carolina Symphonies, among others; and at the Tanglewood Festival of Contemporary Music. In Washington, D.C. audiences at the Kennedy Center, the Concoran Gallery, and the Philips Gallery have heard her music.
Ms Brouwer served as head of the composition department and holder of the Vincent K. and Edith H. Smith Chair in Composition at the Cleveland Institute of Music from 1996 to 2008. Residencies include those at the MacDowell Colony where she has been a Norton Stevens Fellow and Rockefeller Foundation's Bellagio Center. Recordings of Ms. Brouwer's music can be found on the Naxos, New World, CRI, Crystal, Centaur, and Opus One labels. She holds a Bachelor of Music degree from Oberlin Conservatory of Music (1962) and a DMA from Indiana University (1988).
Articles by Margaret Brouwer:
Headlines
August 15 2008 | By Margaret Brouwer
Remembering Donald Erb
Donald Erb (1927-2008) lived by an astute intuition in dealing with people, and also in composing music.