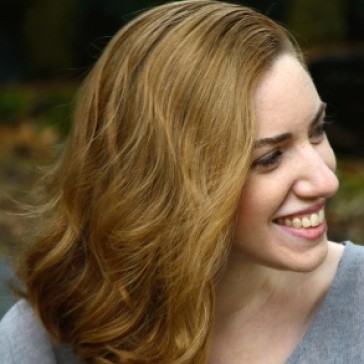 9 articles on NewMusicBox
Show activity on NewMusicUSA 3 media items
My compositions have been commissioned, awarded and performed widely in the U.S. and internationally by a diverse group of outstanding ensembles. These include ACDA, ACME, Ansan City Choir, the Boston New Music Initiative, Center City Opera Theater, Chanticleer, Choral Arts Initiative, The Esoterics, Eugene Contemporary Chamber Ensemble, Kronos Quartet, Inscape Chamber Orchestra, The Master Chorale of Tampa Bay, Northwest Symphony Orchestra, The Singers - Minnesota Choral Artists, the USC Thornton Symphony, and VocalEssence.
This season, I'm looking forward to premieres of newly-commissioned works by Choral Arts (Seattle), CHAI Collaborative Chamber Ensemble (with soprano Gillian Hollis), Christ Church Cathedral Choir (at the American Guild of Organists' 2016 National Conference), the Ithaca College Choir, the Ripon College Chamber Singers, Magpies & Ravens, WomenSing, and the sixteen commissioning members of the "Christmas Past, Christmas Future" carol consortium. Locally, I'm thrilled to be working with several Los Angeles-area ensembles—the Los Angeles Master Chorale, the Hollywood Master Chorale, and L.A. Choral Lab—as well as continuing to serve as Composer in Residence for Nova Vocal Ensemble (Glendale, CA).
As a composer who works frequently with text, I'm passionate about setting poems and prose by living authors to music. I've worked with contemporary writers including Barbara Crooker, Kristina Darling, Annie Finch, Amy Fleury, Laura Foley, Stacy Gnall, Julie Kane, and Diane Thiel. My works for voice are published through Boosey & Hawkes, G. Schirmer, and MusicSpoke.
I received a dual undergraduate degree from the University of Maryland: a B.M. in Composition and a B.A. in English Language & Literature. After neglecting my English degree for six years, I've been writing again; this year, I've had articles published by ACDA's Cantate Magazine, the Center for New Music, MusicSpoke, and NewMusicBox.
I decided to stay put in Los Angeles after graduating with my master's degree in Composition from the University of Southern California, where I studied with Morten Lauridsen and Donald Crockett. Recently, artist residencies at Copland House (Cortlandt Manor, New York), Brush Creek Foundation for the Arts (Saratoga, WY), and the Helene Wurlitzer Foundation (Taos, New Mexico) have provided some of the most challenging, inspiring, and ultimately exhilarating composing experiences of my life.
Articles by Dale Trumbore: