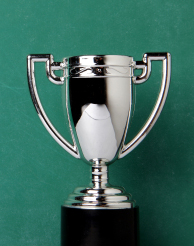 For most Americans, the big news of the day is the deadline for filing income tax returns. I grew up around the corner from New York City's General Post Office and every year on April 15 it was quite a scene there—various fringe protests, representatives from pharmaceutical companies handing out free aspirin tablets, tax-themed buskers performing in a variety of musical genres. Undoubtedly in the era of online filing, it's probably not quite the party it once was, but I imagine that no matter how you choose to file, and even if you filed early or are filing an extension, at some point today you will be thinking about taxes. However, today also marks another important annual American tradition—the Pulitzer Prizes.
It has been something of a NewMusicBox ritual every year on a designated Monday in April to strive to be the first media outlet with detailed news about the winner of the annual music prize. Up until now, we have succeeded. The ubiquity of instantaneous information transmission via social media means that sooner or later we will inevitably lose this race, but I'm still in it until we do—as Alex Gardner wryly quipped last week, it's my personal version of the Kentucky Derby. But in case you want to try to beat me at the game—here's how to play: at promptly 3:00 p.m. EDT at the Journalism Building at Columbia University, the staff for the Pulitzer Prizes will hand out sealed envelopes to attendees at a press conference containing the list of winners. Minutes thereafter, the information is updated on the Pulitzer website. There is no advance warning, not even to the prize winners. I've often been the first call the music winner has received about winning the prize! I've followed numerous prizes over the years and upon several occasions I've had the information in advance with a strict embargo, but never for the Pulitzers. It's remarkably old school and extraordinary that, in this day and age, it has yet to leak before the designated hour.
It might seem odd, considering how I often profess a lack of belief in the notion of "best" or "greatest," that I would be so captivated by these awards year after year. Part of it is because of the attention the award garners in nationwide media. Since the majority of the Pulitzer Prizes are for journalism, every newsroom has a vested interest in them and publishes a report about them. As a result, the additional non-journalism-related Pulitzer Prizes—like those for drama, fiction, poetry, and music—get almost guaranteed national coverage, too. It is one of the rare times that a composer can get his or her name in newspapers all over the country. So I like the PR aspect of it. The other part, I have to confess, is that Alex is right—it is my Kentucky Derby. I don't really follow physical sports, so this is the one time each year that I can get a similar adrenaline rush from the surprise. See you at 3!